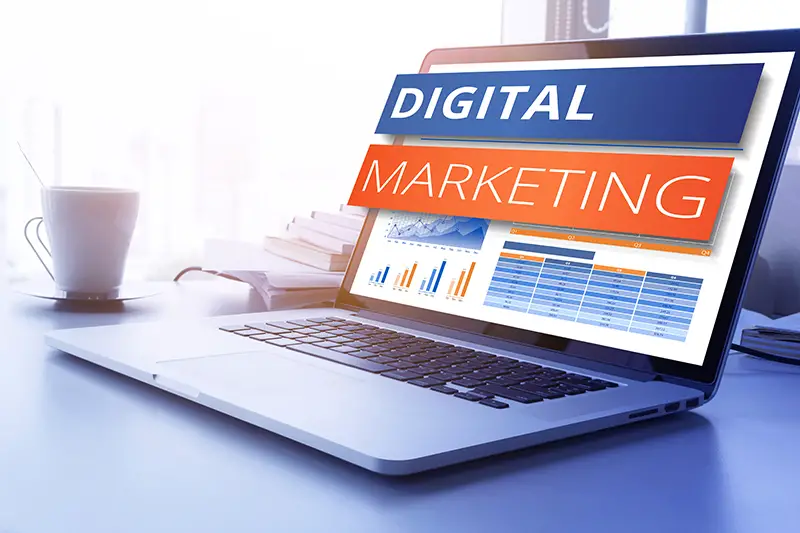 2022 And Digital Marketing – Key Trends To Look Out For
Digital marketing has a bright future. Within the last decade, its techniques have evolved to a large extent. This is due to the fact that its landscape changes frequently, and thus it is not predictable what digital marketing will offer in the near term. Yet, a lot of opportunities are available in it without much doubt.
Within the past two years, everyone in the industry has observed technological changes and the rise of influencer marketing leading to social media maturing steadily. Such channels are powerful and viable at the same time.
Yet, many will still ask if digital marketing has a future? They should know that digital marketing has a future as there are numerous opportunities available in it. All they need is to choose the opportunity best suited for them.
The power of digital marketing before and after COVID-19 – which trends have been doing great?
A few trends in the industry show the strength of digital marketing, and among those trends is content marketing. Before the COVID-19 pandemic began, each start-up founder considered social media ads the first step toward growing business. Now, they have doubled the budget for content marketing due to it.
According to Google, content marketing is a top-notch tactic for ranking a business product or service page for buyer search results. Researchers explain that approximately two-thirds of marketers had raised their budget for content marketing this year, and one out of five raised it to double the normal budget.
After content marketing comes content generated by artificial intelligence (AI) is the second trending factor in the industry. Each person has started placing their belief in marketing tactics based on AI. As per digital marketing statistics so far for this year, approximately 60-70 percent of content is being unused. AI might help companies and brands alike reconsider the usage of such unused content.
Significant publications and companies like the Washington Post use AI to create templated content. Yet, one thing to be sure about is that not all AI-powered services make quality content or long articles. But that day won't be far away, and yet at the same time, using the human element cannot be ruled out either.
The third-largest trend in digital marketing is employee activation. AI can tell a lot of content marketers what to make and what not to make, but the best storytellers any firm has in its arsenal are its current employees. Each company needs employees who can be creators and efficient distribution channels to distribute such content.
Digital marketing trends making it big this year
Content marketers first need to clarify their content marketing strategy, that it won't be going anywhere for this time. Yet, they must also explain what shows the power of digital marketing and how professionals can approach digital marketing objectives this year.
Marketing and support technology powered by artificial intelligence (AI)
Whatever is possible through AI is expanding in the universe of digital marketing. Experts expect an exponential leap in this matter in the coming years. 
Chatbots are now moving beyond pre-arranged responses. They are evolving and taking the role of customer service agents, thus personalizing both customer service and marketing. Moreover, they can interact with each person as per their needs and behaviour. Yet it should be learned that machine learning algorithms are complicated and are thus capable of surpassing humans accurately.
Advertising has utilized artificial intelligence. It is, however, yet to achieve the needed level of creativity possessed by human beings. Nevertheless, Google is using the aid of AI in numerous projects; among them are identification of best-performing ad designs. This is how AI can augment marketing and support functions.
Technology powered by human voices
Many people have observed how smart speakers work and have also seen how Google Assistant works. Such gadgets and tech have been present for a while but took off and became prominent around late 2017 or early 2018.
Today, many businesses, brands and companies alike are keenly interested in voice-powered devices, primarily Amazon's Alexa and Google Home. With the demand for such devices rising, experts estimate that around 50% of search queries will be based on users' voices (i.e. voice-based).
Social media marketing
Because of problems arising with Facebook relating to the 2016 and 2020 U.S Presidential Elections and issues in its privacy, data collection, and content moderation tactics, many people assume that social media is stagnating gradually.
Social media will be an essential component of life, and many apps people use on their devices also aid in sharing data with various social media networks. Such data sharing helps businesses measure each person when it comes to marketing. Thus it helps them improve their product/service offering based on the preferences of each individual.
The rise and rise of influencer marketing
Influencer marketing is growing daily, and it offers a worthwhile return on investment (ROI) compared to other conventional channels of marketing. Yet, some things need to be considered carefully in this area, especially those who have fake followers.
Hence, it is preferable to invest in micro-influencers. Influencers' power shouldn't be measured by the number of followers but rather by their involvement with each follower. Influencer marketing is, without much doubt, the power of digital marketing.
Augmented Reality (AR)
Augmented reality is a method used to reach out to customers by creating a virtual catalog through cartoons, movies, or games. Many people often observe characters using and reviewing different brands in film, games, shows, or cartoons. 
Augmented reality has allowed users to be not just aware of brands but made them try their merchandise virtually (Gucci is among the first brands to do so). Hence, more brands are utilising augmented reality for marketing purposes. It has become a powerful tool for marketing brands online.
Video Marketing
Videos are a powerful medium for influencing the audience. As a result, live streaming has seen considerable growth in the past few years. This proves that video marketing exhibits great potential for raising consumer engagement levels. 
Hence, digital marketers must include videos in marketing their products and services. Businesses might fall behind if they have not implemented video marketing in the initial stages of their marketing funnel. Augmented reality is complemented greatly by video, turning it into a worthwhile marketing instrument.
Conclusion
Without much doubt, digital marketing and its associated services have the potential and power to amplify business and sales on a very good budget. For customers, they have the advantage of interacting and engage with various brands or businesses on their devices. This allows businesses to provide products and services of greater quality.
With ideas of digital marketing also evolving daily, many things have been improved in powering digital marketing, which has helped strengthen its trends. Hence, it can be concluded that digital marketing is here to stay, and indeed, it has a bright future.
You may also like: Highly Targeted and Outstanding Marketing Campaigns Can Do the Trick for Any Product
Image source: Shutterstock.com