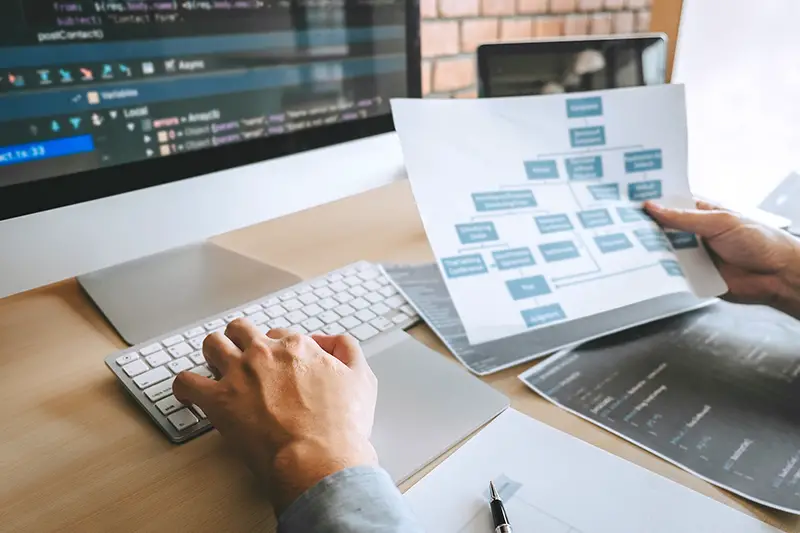 3 Web Design Approaches and Design Elements Businesses Must Tackle with Caution
Small businesses and startups always try to make a strong impact in the marketplace they are trying to get in.  One of the most diverse and popular marketplaces in the Middle East and North African region (MENA) is Dubai. The city has been a financial hub for several years now, and the forthcoming World Expo will consolidate its position as one of the leaders and regional business hubs.
If you want to start a business, the first thing that comes to mind is a significant online presence. Nowadays, many companies try to engage their potential customers through social media platforms and apps. This is a good ploy, but e-commerce businesses selling consumer electronics and tech gadgets, for example, need to have a website through which their customers can order their goods.
To showcase your products aptly and to ensure they give themselves every chance to succeed, a brilliantly designed website can do the trick. But new businesses try to overdo things that can be disastrous for them. The following are the top three aspects in this regard that can tune your web design. And businesses must avoid these mistakes at all costs.
1. Drastic Changes in Design
Every company likes to have a hammer-strong impact on their website visitors through web design. And in their quest, they try to make drastic changes to the conventional design of their website. Changing your design a bit related to a factor that is negatively affecting your website or any design element that is trending is fine. But going for an out-of-the-box design just for the sake of being different may not be a good idea.
Let me describe this aspect further.
An Out-of-the-box design may refer to a different treatment by someone. That person may not be familiar with your product or the history of your customers and may produce something that will not offer a positive change. In worst cases, it can alter your design's very definition and give negative vibes to anyone looking at your website or any section of it.
That is why it is better not to make a drastic change to the web design and play it safe. Some of my readers may argue with me as a change in design always reflects something catchy and fresh for the visitors of any website. But as I have discussed here, it will not work every time, which is why you need to think rationally about this factor, rather than following what the majority is doing. Do not follow them blindly and do what will work best for you.
2. Less Emphasis on Splash Pages
Splash pages were used in abundance just a few years ago, and you must have seen them still on a website. But their effectiveness has waned over the years, and now most websites do not use them much. You will see other forms of content taking precedence rather than a splash page turning up before any new section of a website.
The smart use of content can work wonders for you so that everything can be taken care of. Think about using videos, graphics, or animation to your advantage rather than splash pages, which can irritate some visitors. Most of us can create information rather than look at splash pages that may turn up repeatedly. For some visitors, this can be taken to time vesting strategies by a website to stay longer on their website.
Offering technical details and other aspects of a product is the last thing you can expect from a startup's website. Small businesses need to think about getting the visitors' attention through content that is engaging rather than frustrating them to no end. Think about how you can make your visitors know everything about your product and want to learn more. In this way, they will spend more time on your website, thus increasing the chance of getting a quality lead.
3. Designing Experiments and an Immaculate Web Design
This aspect can be termed as the logical extension of the previous point. Put yourself in your visitor's place and then ask yourself what you would like to see on a website that is selling leather jackets, for example? Something that is shining bright or in a subtle tone? There is every chance for a company to make a mark if they can somehow make web designing do the talking. But it is easier said than done, as designing something that can attract visitors at first glance is a dream for every website. There are websites that dazzle us with sheer design, theme, and layout.
Read on as I discuss what can happen when you experiment too much.
Never assume anything on your own but always try to consult the experts here. The support from highly qualified and experienced individuals working on web design can offer you exceptional support. In this way, you will be better off as several factors can make web design hard to perfect. Try to locate the best web design agency in Dubai having the expertise to offer consultancy services to startups or small businesses like you.
And when it comes to experimenting, again, there is very little margin for error for businesses. For individual blogs or websites related to toys and apparel for toddlers, there is some scope for experimenting. But e-commerce ventures and online shopping portals cannot afford such adventures. You never know how your target audience would react, and a negative reception could be the last nail in the coffin for an already ailing business.
Over to you
Never underestimate any design aspect and its power. Experimenting in itself is not bad. However, businesses must be sure they offer a professional design and look for their portals. And that is where they can succeed admirably.
If you think you can add something valuable to this blog or ask a question, you are more than welcome.
You may also like: Finding the Right Design Company in Getting the Ideal Online Web Presence
Image source: Dreamstime.com