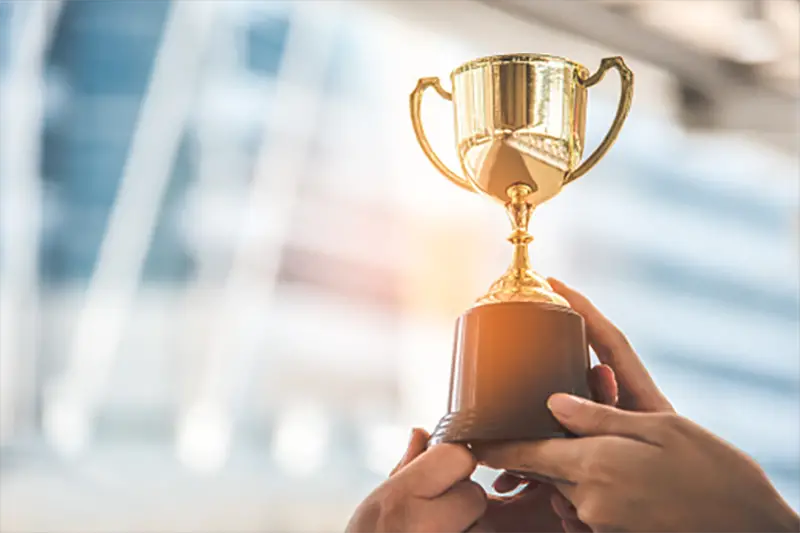 5 Reasons Why Winning Awards Is Good for Business
When businesses are successful, they often receive awards and accolades for their accomplishments. While some people might see winning awards as being bragging rights, there are many good reasons why businesses should aim to win recognition. Here are five of them:
Recognition from peers
It is no secret that when other companies praise the success of the company, it can have a tremendous impact. Winning an award from a respected organization can give the company more credibility and show that it is an authority in its field.
Increased visibility
An award can give a business more exposure and help it to reach new audiences. Being identified as an award winner can generate media coverage, leading to more website visitors, customers, and even investors.
Improved employees morale
Receiving an award is a great way to boost employees' morale. It shows them that their hard work is appreciated and that the company is doing well. This can encourage them to stay with the company and work harder in the future.
Attract top talents
Awards also help businesses recruit the best talents. Skilled employees want to work for companies that are successful and have a good reputation. Being recognized can make your business stand out from the competition and show potential employees that you are a great place to work.
Improved business credibility
Having won an award can significantly enhance business credibility and attract new customers. When potential customers see that a business has been acknowledged for its excellence, they are more likely to do business with it.
Tips to become an award-winning business
You can do many things to increase your chances of winning awards for your business. Here are some tips:
Make sure your business is well-run and meets high standards. Awards judges will often look for businesses that are well-managed and offer high-quality products or services.
Choose the right awards to enter. Not all awards competitions are created equal – make sure you choose competitions that are relevant to your industry and that have a good reputation.
Prepare your submission carefully. Make sure you submit a strong application, complete with all the necessary information and supporting documents.
Promote your winnings! When you win an award, let your clients and employees know. This can help boost your reputation and attract new business.
Keep up the good work! Winning awards is great, but it's not enough to rest on your laurels – you need to continue delivering high-quality products and services if you want to stay ahead of the competition.
There are many small business awards out there that you can apply to. Here are a few that you should consider:
The Small Business of the Year Award from the US Small Business Administration (SBA)
This award is given to businesses that have shown excellence in areas such as innovation, growth, and community involvement. If you are interested in applying, be sure to check the eligibility requirements first.
The Stevie Awards for Women in Business
The Stevie Awards are given to women-owned businesses that have demonstrated outstanding achievement in areas such as leadership, innovation, and success. To be eligible for this award, your business must have been operational for at least one year.
The National Small Business Week Awards
This award is given to businesses that have made significant contributions to their community and achieved impressive growth in a short amount of time. If you are interested in applying, be sure to do so before the deadline.
The American Small Business Champion Awards
This award is given to businesses that have overcome significant obstacles and demonstrated innovation and resilience. If your business meets the eligibility requirements, be sure to apply before the deadline.
The FedEx Small Business Award
This award is given to businesses that have shown exemplary leadership and innovation in their industry. If you are interested in applying, be sure to do so before the deadline.
Winning awards offers many benefits. If you want to grow your business, winning a business award is definitely a step in the right direction. Start by doing some research to find out which awards apply to your business, and then submit an application. It may take a little effort, but the payoff will be well worth it!
You may also like: Southern Enterprise Awards 2021: Best SME Marketing Support Blog