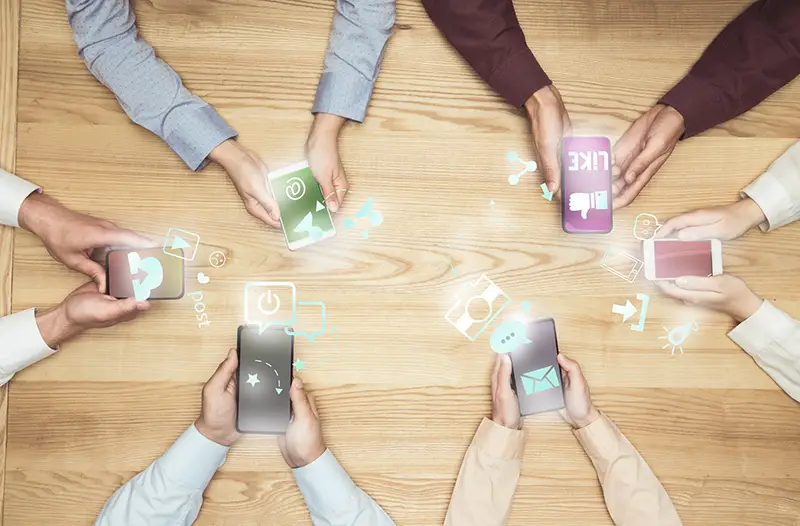 7 Tips For Crafting An Unforgettable Social Media Strategy
Have you tried to figure out what social media strategy would be most effective for digital marketing? Creating and improving your social media strategy is more than just a numbers game; it's about providing customers with the tools they need to get involved, whether online or in person. 
Social media is one of the most potent ways to connect with the target audience, which means the content must be unforgettable. This article will discuss seven tips for crafting an impressive social media strategy.
Read on.
1. Target a Specific Audience
The first thing to do is to identify the target audience. To do this, understand that everyone has a different level of interest in your marketing efforts, so it's important to use an audience lens when crafting your strategy. 
For example, targeting an audience that is specific in terms of age, gender, and other demographics, there is a need to find out who they are and what they like. This is often done through social media research.
The best way to do this is by testing social media posts and campaigns with different target audiences. Facebook's Insights tool and Google Analytics will help understand what types of content perform best with each audience.
2. Use Comprehensive Content
Good content is the best way to build trust, and a great social media strategy is no exception.
Creating comprehensive content for customers is one of the most important things one can do as a business owner or marketer. It's not about just posting about a product or service but helping people understand how it solves their problems.
Creating quality content will generate more engagement from readers who feel they're getting more value than expected. 
3. Establish your KPIs
Depending on the size of a business and the type of marketing, it's important to establish KPIs in crafting a marketing strategy. KPIs are key performance indicators that measure success in specific areas, such as sales or revenue.
KPIs can be used to track the success of social media posts and campaigns. While tracking everything is tempting, it is crucial to stay moderate. The goal is to establish goals for each social media platform and measure their performance against those goals. They should be specific, measurable, and achievable.
4. Set up Google Analytics Approach
Google Analytics is a free tool that helps to understand how people interact with websites. It also gives valuable insights into how visitors arrive on your site, where they go after landing, and what pages they view or skip.
Setting up goals in Google Analytics will help inform marketing decisions about the best ways to improve your social media strategy. Setting up Google Analytics Goals is one of the first steps in crafting an effective social media strategy.
There are various goals marketers can set up in Google Analytics. These include:
The number of daily interactions, likes, shares, and comments with your content. It will help marketers understand how much volume there is on social media around their posts and how many people engage with them. This will also give insight into how much time people spend reading or viewing content and how often they share it around their networks.
Number of followers per day. This is especially useful when boosting social media platforms like Twitter or Facebook. Knowing how many new people are coming into contact with the brand through social media daily is helpful.
Average time spent per page view – this helps determine whether visitors are spending more time viewing content than they did before; if they spend less time viewing content, this could be an issue that needs fixing.
5. Engage With Your Audience
Great social media strategy should start with a clear understanding of what the brand is all about. This will help determine the tone of voice and the personality needed to be showcased online. Once there is a clear brand idea, build a foundation for social media strategy. 
Moreover, social media is all about engaging with the audience through content creation. Content creation requires time, but it's worth it if it helps bring more people into the business or brand. Think about what kinds of posts people want to see on their feeds and create them.
Also, use content creation to test new ideas or concepts that may not work out as planned but could lead to something great down the road.
6. Analyse Your Competitors
Understanding competition in marketing is the best way to know what they do and how they do it. One of the best ways to analyze competition is by looking at their social media accounts.  
Seeing what kind of content they post, which platforms they use, and how often they post new content on their accounts will help to create an unbeatable strategy.
This can help determine what posts work for your business and which are ineffective. It's also important to note that some platforms work better than others based on location or audience type.
7. Share Your Strategy With Your Team
 The marketing team is the backbone of your social media marketing strategy. They should be involved from the beginning, so they can understand the goals, KPIs, and metrics they are tracking.
If a team is in place already,  get them involved in your marketing and discuss how they can help with your campaign. If not, start building a team because it will make managing a successful social media campaign much more manageable.
This way, everyone on the team will have access to the same information and can help determine the best way to market your business. This will ensure everyone is working towards the same goals rather than having different ideas about what should be done with social media channels.
Summary
Creating a great social media strategy is the first step toward ensuring that a company generates a positive return on its marketing efforts. It's an intricate process that can take time, but it will be well worth the extra effort when done correctly. 
In the grand scheme, social media strategy will be one of the most important details for digital marketing initiatives. That being said, craft a strategy following the above tips and ensure it sticks in people's minds.
You may also like: The Way Google Defines Content – Marketing Strategies Are Companies Doing It The Right Way?
Image source: Depositphotos.com