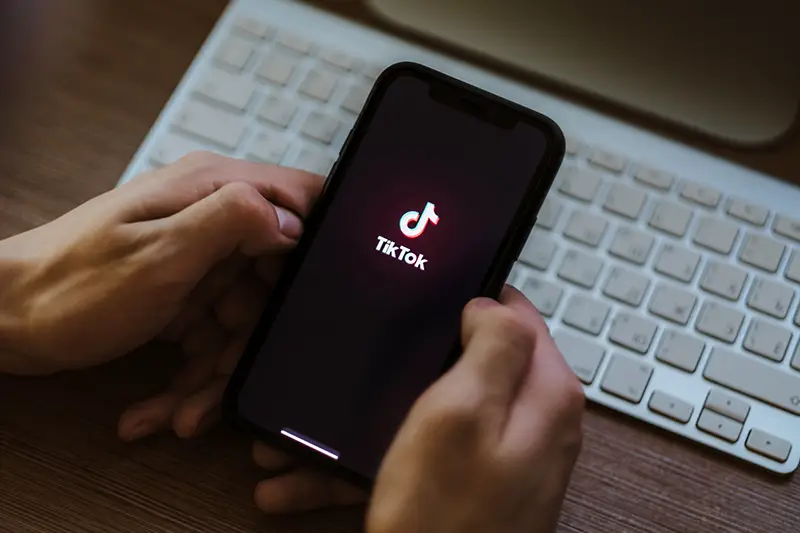 An In-Depth Introduction about How Marketing will be Changed by TikTok Live Marketplace
If I ask you what you would like to buy on the Internet using TikTok, what would your answer be? If you are still not sure what I am talking about, this is related to TikTok starting online shopping through its platform. Currently, this is the world's most popular entertainment app which is primarily used for lip-syncing and short videos related to comedy. But now the platform is jumping on the bandwagon to attract businesses you are already reaping benefits through its app.
TikTok is used by teenagers and young adults, but its target audience has increased dramatically over the last few years. And during the pandemic years, its popularity has soared further. TikTok arranged his first live shopping and entertainment event in the UK on Wednesday, 8 December 2021, which was a great success. This will undoubtedly pave the way for businesses to think about TikTok as a serious platform to market their products rather than just another entertainment platform.
So, what is TikTok up to, and what can we expect from it in the future? Read on as I discuss this aspect more in this blog.
What TikTok is Trying to Achieve?
The E-commerce opportunity for Tiktok, according to the regional head of the company, is looking great so that it can cement its position in the market. That is why they are going all out in doing what Instagram and Facebook have been offering to their customers for some time now. But this is something new as they are trying to get people to live shopping and entertainment rather than a platform like Amazon. So, what are the stats that TikTok has in mind as it looks pretty positive? 
The numbers for US social e-commerce shoppers increased by 25% to 80 million during 2019 and 2020. And the forecast for the next two years is the figure to touch 100 million. So TikTok is seriously thinking about those 20 million new Shoppers in the US. And around the world, this figure will be much higher, and that is where companies are looking to reap good benefits from them.
Marketing through TikTok Videos 
The figures mentioned above can be much higher if the companies tap in to use holiday events like Black Friday and Cyber Monday. Although these are related to tech and consumer electronics, many people go to buy them from retail stores. But the online sale is also very high. With the popularity of TikTok soaring high, it is inevitable that this new life shopping platform will also be lapped up by its target audience. 
Short TikTok videos are a hit amongst teenagers and young adults. The stats as mentioned above make a good case for businesses as we look to consolidate their position in the market. Short videos can do the trick for you with the heat recipe up their sleeves. But a proper strategy is needed because not just a simple tactic in this concern can do wonders for them. 
The reliability factor for some shoppers may not be there as most of them are not comfortable with shopping live. And TikTok may not be the cup of tea for most of them as it is seen as an entertainment app. But the die-hard fans will be looking forward to using the platform to the best of its capabilities. And indeed, they won't be having any apprehensions about it, but convincing others who are not on TikTok may be a problem. 
Read on as I discuss the future shopping scene and the options for most businesses. 
The Shopping Scene in the Future 
The mantra from TikTok is that they are trying to get the communities to come together and find the experience of seeing and enjoying products that they are interested in. The company is trying to give a solution to the TikTok users by offering the community and the brands to work together. This will surely be very exciting for the users. 
Live stream shopping is still a new thing as far as the revenues are concerned, but retail and brands are looking to cash in. That is why its future is secure, and with tech giants coming in to offer support, it is anybody's guess about its fate. Brands are also experimenting with new formats, and social media platforms and apps are always good options. 
If there is any platform that has the potential to get people on board through life shopping, it is as its users are increasing by leaps and bounds. With the world's population touching the 8 billion mark shortly and online users around 5 billion, there is enormous potential for any company to make it big. And using popular platforms like TikTok will be the icing on the cake for them, as all of them already use social media to promote their products and services.
Final Word 
Shopping is part of a conversation between consumers and the company. And if the company can engage their target audience, especially more potential customers, towards using their preferred platform this activity, this can make their business increase manifold. Everyone likes to do shopping that can be completed quickly. And the TikTok show only offers a platform that can make them complete this activity in a snap. With the fun factor involved in using videos for shopping, it will be a great new platform for businesses worldwide. 
Businesses are always on the lookout for ways to improve their chances of success. Online shopping is one way for them to excel, and that is where they have excelled all these years. But not just being digital and using social media platforms will make them successful. A good strategy is required to have a long-term successful marketing plan to entice their target audience. 
Has TikTok affected your decision in any way in buying a product up till now? If yes, please share your experience with all the other readers of this blog so that they can also learn from your experience.
If you want to ask any questions or offer your valuable feedback for this blog, please use the comments section below. 
You may also like: Know the Best Marketing Practices to Increase your Instagram Reach
Image source: Dreamstime.com