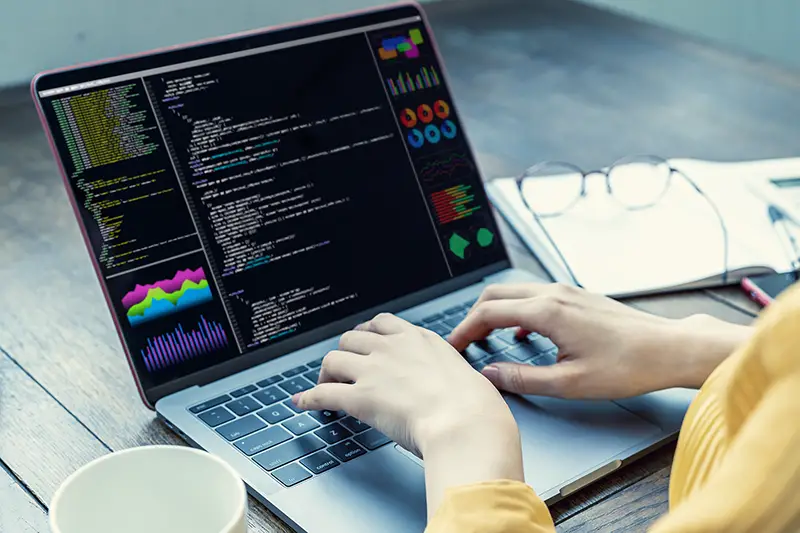 Basics of Web Development for the Business Owners with Zero-Knowledge
Web development is all about making a solid base for any website to work for it for some time to come. Just like we ensure that the foundation of a building is strong enough to withstand any weather-related incidents or mishaps for several decades, web development is the same for a website. Unfortunately, most people think that web development is all about coding, and thus only experienced programmers and developers can work. But the reality has changed a bit.
Coding and core programming are the basics of what needs to be done to have a solid foundation. A basic understanding of HTML, CSS, and JavaScript is the basis for making a great start to web development. That is why it is imperative even for business owners to have some idea about web development. In this way, they will offer something to the developers and give constructive input during the process.
Importance of Web Development
Most of my readers must be thinking about exactly why web development is important. Some of the work can be done through software and tools available so that the role of a developer is not critical. That is their thought, and this is not entirely correct because web development is not for everyone. Only highly qualified and experienced people can guarantee our design will work for any business.
Let me offer you why taught web development is the key to making great strides in your business. And offer a great experience for your website's visitors. There are over five billion internet users worldwide, and the scope for any business is vast. Through a website, you can target any place globally and get customers from that region, even if it is thousands of miles away from your country.
According to the latest report by HubSpot, the web development market will increase by 10% by the year 2028. This is a staggering figure given that many other fields in IT are also very profitable. But such is the scope and importance of web development that it will remain one step ahead of virtually all the fields.
Let me offer you some basic information about web development so that any of you looking to start a small business or a startup will know what their website may consist of. And what is the role of other developers in offering you all the success in the form of a website that is worth a second visit?
Web Development Basics for the Starters
Online presence for businesses is necessary as you will not find many people who do not know about the website and the Internet. Businesses must ensure that they do everything in their power to get to their potential customers. Even their current customers can easily be returned if they can make them go through their website. Never underestimate how much business you can get if most of your target audience will visit your website.
It would be best if you also had some idea about the use of browsers which make any person use the internet. Google Chrome and Mozilla Firefox are the two most popular browsers, along with Microsoft Edge (formerly Internet Explorer), also having a sizable customer base. A website may behave differently on different browsers, and this can be related to the use of certain plugins and the latest changes in coding.
HTTP
Hypertext Transfer Protocol connects your website with the Internet, and there are many variations of it. The most important one is HTTPS that stands for a secure connection. It is a set of rules or protocols that define how any message for the page published should be sent over the Internet. If you have ever noticed another Browser, there is HTTP in the address field right at the top, and the complete address of a website is mentioned.
HTTP Is used to provide a framework so that the client and server can speak the same language and can connect with each other without any problem. In other words, it can be termed as a translator between your website and the internet so that any visitor can get all the information from your website. Everything that is related to the technical aspect would be translated.
Hardcore Coding
Coding can be termed as the basis of a website as every developer must work exclusively on coding. Without expert knowledge of programming and languages like those present in Microsoft.Net framework and Java, no developer can produce a great website. That is why small businesses must look for a cheap web development company to save costs. Try to contact programmers and coders who know their job well.
Coding can be very extensive in nature. For websites with multiple pages, the developer requires comprehensive knowledge of programming. That is why businesses have to select a developer. You can offer them an excuse for support during and after the completion of the project. Only in this way can they ensure their website can offer a great experience for their visitors.
Front-End and Back-End Programming
Front-end programming is all about the side of a website that we see as an Internet user. Information is transferred from a server to a browser, and the coding language then allows the website to function. The back-end programming is all about the side that we do not see. It is the digital infrastructure and can look like numbers and symbols for anyone unfamiliar with hardcore programming and coding.
There are many front-end and back-end languages and programming tools available. It is all about the expertise of a developer that he uses for developing a website. He needs to use the appropriate tool and language to perfect the outcome according to that project.
Final Word
All the aspects mentioned above are just some of the basics of web development. Of course, many other features and options constitute web development, but as a newcomer, this can offer you all the basic stuff. If you want to ask any question concerning this blog or what you need is the basis of it.
You may also like: 4 Web Development Technologies that are Shaping the Future for Businesses
Image source: Unsplash.com