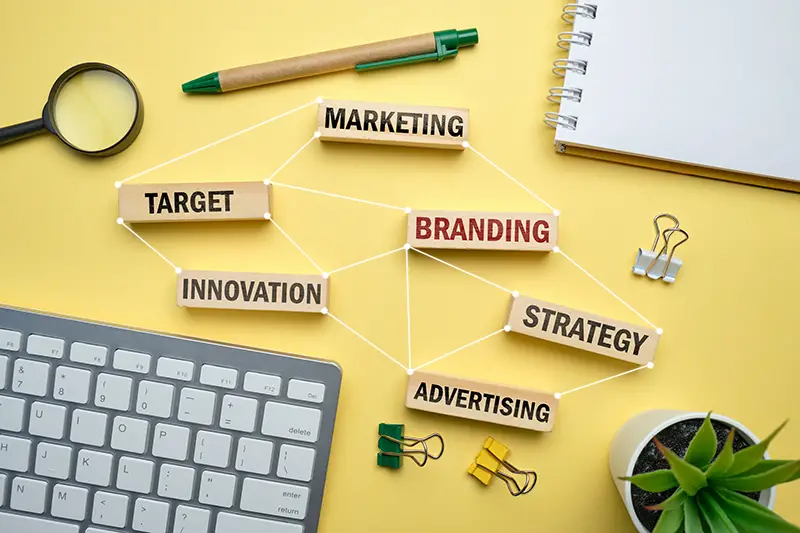 Brands Must Sort-out What Kind of Marketing and Tactics will Work for them in the Long Run
Marketing in the 21st century is not what it has been during the last four or five decades. The shift from print advertising and outdoor media like billboards has decreased sharply. Instead, businesses nowadays look for digital marketing, and social media platforms and apps have increased. Companies try virtually every trick in the book to get more customers and qualified leads. But just using social media and apps is not enough. 
Any company looking to make their brand reputed in the market usually goes for short-term identity solutions, and that is where they fail. This is not the right approach because short-term solutions for big brands may get them some results, but ideas like this never succeed in the long run. That is why strategies and tactics for the long run are what companies should aim for. 
Read on as I discuss an example of how businesses must look for reliable solutions rather than something that can work for them for a few months.
Long-term Solutions for Branding
There have been many instances when fast food joints like McDonald's and carmaker Mercedes have run into trouble. This has to do with their taglines in their latest ads as they fail to understand the local language and the culture of that country. This can be very tough for them as they invested millions of dollars in a massive marketing campaign. And when they don't get the required results, this can be devastating for them financially and get a hit on their reputation. 
In 2019, McDonald's came up with a marketing slogan in Portugal that was read as "Sundae Bloody Sundae", and indeed it was not cool. People were reminded of the bloody Sunday of Ireland when many people died in the clashes. The marketing people at McDonald's didn't think of that as it was pretty evident. Needless to say, the firm issued an apology, and everything from the process to the Billboards was removed.
You can easily imagine how much McDonald's has to pay after this marketing blunder. 
Mercedes-Benz's Entry into the Chinese Market 
Before the COVID-19 pandemic hit worldwide, the Chinese market was seen as one of the most lucrative ones across the globe. The buildings in Shanghai and Beijing were giving tough competition to the skyline of Manhattan and Downtown LA. And that was the reason virtually every big company was looking to make a mark for itself in the market. Mercedes Benz also made a dashing entry into the market, but its marketing team let it down.
The ace carmaker came up with the term Benshi for its new model, but it was literally translated in the Chinese language as "rush to your death". Most of my readers will be thinking what on earth the marketing team of Mercedes Benz was doing. And why didn't they do any research before launching the high-profile campaign? Mercedes had to change the name to Benchi that was translated as "Dashing Speed". This was much better, and the car was also well received by their target audience. 
Eye on the Ultimate Objective 
Businesses must think about their ultimate objective: to get more quality leads and increase sales figures. The goal for a marketer should be to establish and maintain good relationships with the current and prospective customers of the company. As I have mentioned, most companies rely on social media platforms and apps to do this. There is nothing wrong with this strategy, but smart brands need to think out of the box rather than doing what everyone else is doing.
Companies who have to face consumers and stay in touch with them throughout the year master start a lasting relationship. Again, short-term solutions are not the answer because the solution may work for a while, but it can backfire after some time. Recall examples of McDonald's and Mercedes-Benz. "Sundae Bloody Sundae" sounds very good as it was designed for the Halloween holidays. And the graphics design was also very cool. But the very message it sent was negative, and that is what counts in the end.
The company's identity in the eyes of their customers must be positive and offer good support to them. There are times when customers want exclusive support from the company from which they water any product or use this service. That is why after-sales support is so important nowadays as it was five decades ago. Furthermore, positive word of mouth can work in favour of any company as their customers will mention the company on social media platforms and apps. And this free marketing is worth millions of dollars.
What do Brands need to do?
Businesses need to think rationally to make their relationship with customers exceptional. The relationship should be a means to ask for any information from the customers to make their product perfect and offer them top-notch support. 
The critical importance of this relationship must compel brands to go for new strategies and tactics.  Marketing should also be changed dramatically, and the focus should be not just on the social media platforms but also on everything. Print advertising and billboards can also be used, but this can only be a possible republic budget as small companies and startups will miss out on this aspect. 
Companies need to control their advertising and marketing strategy to the point that they can talk to their customers on their terms. Rather than just listening from the customers, then initiate a process where their customers interact with them and offer them instant feedback. Your current and prospective customers must know the true identity of your brand. Engagement with them is necessary and the use of technology should also be done according to the situation and scenario. 
Over to you 
Businesses must use the data they get from their current and potential customers wisely. This can make them know more about them and use even some random data with panache. Even a single mistake can jeopardize the brand identity to a large extent. Businesses must refrain from such activities and focus more on their core goals of getting the people engaged and getting quality leads.
What is the best strategy in your mind that can make any company work wonders in the market? Please speak your heart out and offer anything that can also benefit other readers.
For any questions or feedback, please use the comments section below. 
You may also like: Apt Marketing and Branding Go Hand in Hand to Make any Product Reach the Sky
Image source: Dreamstime.com