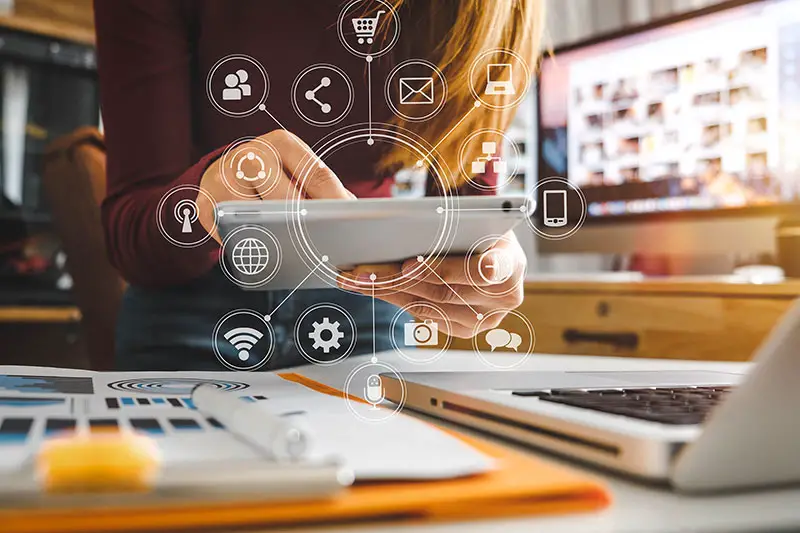 Digital Marketing Trends That Will Explode Your Brand Awareness
The rate at which the world of digital marketing changes is enough to make your head spin. One of the best decisions you can make for your business is to anticipate those shifts and trends. Educate yourself in trends and your strategies along the way. Today we will discuss how we take different marketing tactics, tools, tips, and strategies and break them down into bite-sized actionable parts that you can use to immediately take your business to the next level. Trends learning and adapting to developing trends can mean the difference between being blockbusters or Netflix. It can be overwhelming trying to decide where to devote time and attention to. So the key to making it work for you is to keep it simple and decide which trends are worth focusing your marketing efforts on and which ones you can ignore for now.
1. FACEBOOK ADS:
Despite the rising cost, Facebook ads are still cheap compared to traditional media. It is no wonder they remain the most effective form of advertising today in terms of cost and results. It is a reasonable option for anyone wanting to up their game. Additionally, Facebook continues to diversify ad formats targeting placement and creative options all optimized to help businesses reach specific goals.
2. CONTENT AND CONTEXT MARKETING:
Demands for high-quality original content have never been higher. People are consuming content faster, more frequently, and through a variety of different mediums. You must become a publishing force of nature by creating well-thought-out content tailored to the specific needs and desires of your market as well as delivering it on their platform of choice. Integrating context marketing into your content marketing strategy will help you deliver the right message to the right people at the right time.
3. VIDEO:
Here are two reasons to get over your fear of the camera.
One mobile video consumption is expected to rise by 35%.
Video marketing generates a reported 66% increase in leads.
So with all that it really is the next best thing to be in person and allows you to engage with your audience at a comfortable level. Virtual reality technology is also gaining attraction, promising even more of an interactive consumer experience in the future. There is really no better time than now to start infusing videos with your marketing and advertising campaigns. If you want to start driving sales with video but do not really know what to say you can get different video ad templates and script applications. Get them at discounted rates with discount coupons and vouchers.
4. PERSONALIZATION:
Delivering content based on the interest of your target market is hardly a new concept. Relevant content equals more conversions and more sales so here are a few to explore.
DRIP is an email marketing platform that allows you to tag website visitors and assign them to various campaigns based on their behaviour.
WRITE MESSAGE is software that personalizes your website in real-time with features like dynamics opt-ins and swapping and testimonials from people similar to the viewer.
5. COUPONS AND PROMOTIONAL DEALS:
The fact is that nowadays online consumers are saving money more than ever. Combine with the fact that there are more online buying options than ever before, and it's no surprise that it can often take additional persuading to get your visitors to click the checkout button. As a matter of fact, consider coupons and promotional deals to engage your customers on your websites to generate a higher ranking.
6. THE END OF INTERNET MARKET "DOUCHINESS":
Consumers are jaded and sceptical after decades of high marketing tactics and so-called and self-proclaimed gurus and high profile hotshots posing in front of friends' mansions and lease Lamborghinis. Most of them proved to be nothing more than smoke and mirrors and leveraged their image to persuade consumers into buying the products. The market is hungry for authenticity and transparency. Brands that fail to adapt to hand rule and those with an honest trustworthy presence will earn their way into the hearts and wallets of their market.
7. COMMUNITY:
There has never been a time when knowing like and trust have been so crucial to not just business success but business survival. That's why building and serving a community of your ideal target market. It should be a core focus of your marketing strategy. The power of the much-needed connection and delivering value will create the trust your audience needs to become a loyal customer brand ambassador. You can engage with your community on social media but email is ideal as it offers more control and remains an effective system to nurture relationships. Whatever route you take, investing in a community of your own is sure to pay off in dividends.
8. VOICE SEARCH AND LATENT SEMANTIC INDEXING:
Google assistant offers the convenience of hands-free internet search and the world has taken advantage of it.  A predicted 50% of all searches are going to be voiced searches by the year 2020. It is more than cool technology for businesses. It is a goldmine of opportunity to generate a highly targeted lead and skyrocket conversion rates. Websites that opt for voice search using latent semantic indexing will earn that precious rank at the top of the search results. Start preparing now if you have not already by your tone from business to casual.
9. SOCIAL MOBILE DOMINANCE:
Mobile uses up, social media uses up, and social media use on mobile devices; it is definitely up. You need to have a mobile IS specific social media focus. This is a solid opportunity to stand out and get your offers directly in front of your target market but the game is played differently on a small screen and desktop strategy just won't do everything. From the lengths of your copy to your ad formats impacts your views and visibility invest in understanding the moving parts of mobile social media to optimize your strategy for maximum engagement and maximum profitability.
Always remember every success story is a tale of constant adaptation, revision, and change. The truth is digital marketing is simplifying and progressing towards its roots of authenticity values to human connection. That's a prospect that even rebels of change can appreciate.
You may also like: The Complete Copywriting Guide 2020
About the Author
Carla is an enthusiastic writer. She loves to write on Marketing, Technology, and Lifestyle classification. She holds a bachelor's degree in marketing.
Image source: Shutterstock.com