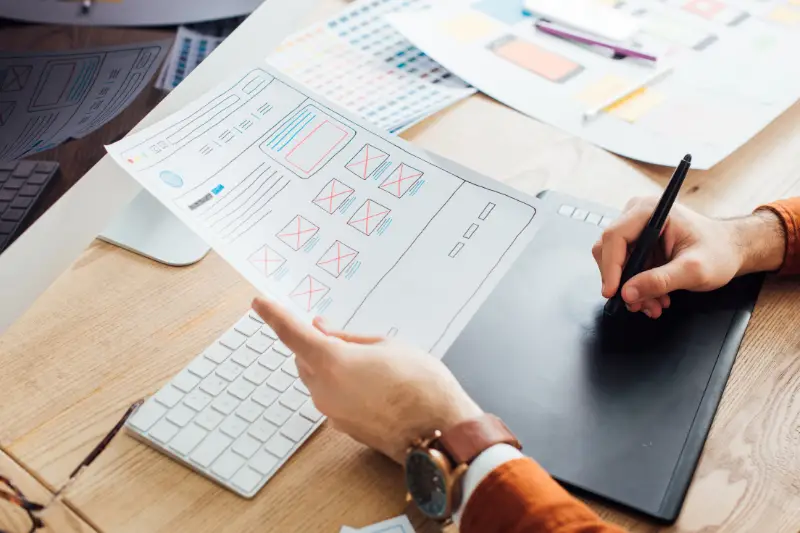 Discussing Barriers To A Responsive Web Design So That Your Marketing Is Free From Any Barriers
Responsive web design is key these days when it comes to web design. As the world is obviously mobile (on smartphones and tablets), they are accessing the web through them, not just through apps but via websites too.
A responsive web design considers the fact that design choices must be able to respond to the user's behaviour and that of their devices. In simple words, a responsive web design is a web design which seamlessly caters to all kinds of devices.
A website visitor must be able to access the website using their phones, tablets, laptops or desktops and have the same seamless experience. Succeeding at creating such an experience makes a strong effect that goes like ripples through the conversion rates and in search engine optimisation. 
This post will cover key tactics for web designers to understand the barriers they will face when it comes to achieving responsive web design.
What elements make web design non-responsive?
Here are the elements that are obstructions to achieving a responsive web design, as compiled by experienced web designers from the best web design agency in Dubai, based in downtown Dubai:
Clusters of Design & Information
It is vital to ensure that each piece of information on the website is curated nicely with pure intent. The information not needed will dwindle user expectations when they visit a website. The same goes for design. It should be as straightforward as it should be. If not, it shouldn't be on the website.
Content which isn't mobile friendly
If there is some information on the web pages, or there are pages which aren't easily accessible by mobile phones, then the web design is not responsive. Almost 80% of website visitors will not be able to revisit a page that either lags behind or does not load well on mobile devices.
Errors in design
When visitors find out that links are not clickable or buttons are either too small for navigating the website or do not work, they can frustrate them and immediately leave the site in less than a few seconds.
Such an action raises the bounce rate, reducing the ranking on search engines and the chances of conversions.
How can a website be made responsive?
The same experienced web designers from the same web design agency in Dubai explain key steps to help make a responsive web design:
The web design should be user-inclined
With each other digital marketing asset, the website can only effectively carry out the purpose if made keeping the user in mind. Choice of elements should consider the optimisation of their experience of using that website. This indicates that a responsive website must cater to the devices the visitors and users alike are using, along with the actions they take on that site.
The functionality first rule
This rule is key to how people interact with the website. Primary functions are the priority when it comes to web design. They will need to consider what the average user is utilising the website for and make sure that the design helps them navigate it easily. They'll need to have this figured out first before any colours, fonts, and other visual effects are implemented.
Design the site as per each mobile device present
Each device has specific features and characteristics, which should be considered when the website is being designed. Therefore, each web designer has design options for phones, tablets, laptops and desktops. In this manner, website visitors can easily interact with the website regardless of the device difference.
Considering each brand element in web design
The website should adequately represent the branding. Key branding elements include logo, brand colours, and fonts. The website's design must preserve them at all costs and not be a blockade. Other relevant digital assets, like audio or videos, should not be large beyond limits, as they can be difficult to either load or view.
The layout should be flexible
Flexible designs are the best option in terms of the web design's responsive nature. The website visitor must be able to switch between either the landscape mode or the portrait mode on their devices, tilt them vertically or horizontally, and not lose key structural elements such as text or images.
Conclusion
These are the key elements that help create a responsive website, and the barriers which can obstruct such a web design have also been discussed. We hope they help you make a responsive site.
You may also like: 7 Tips: How to Make a Mobile Friendly Website with WordPress
Image source: Shutterstock.com