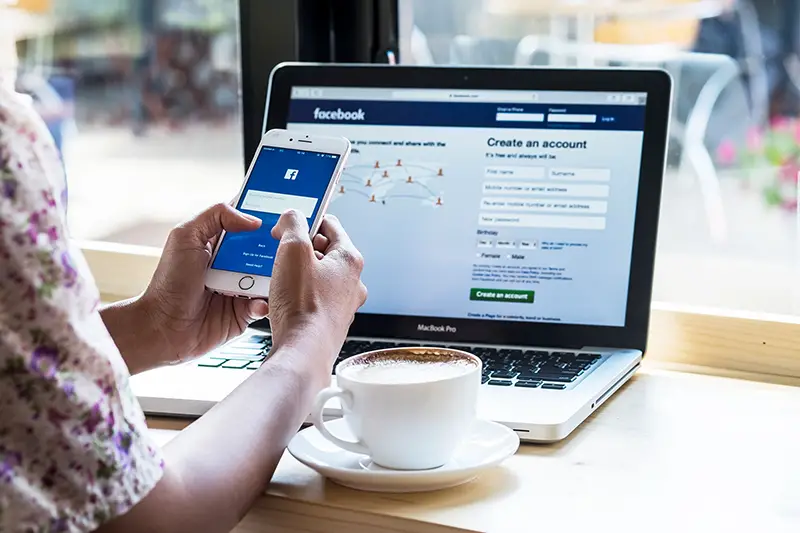 Facebook is Facing the Music for Privacy Policy as Marketing on its Platforms and Apps is at Stake
Facebook has been under fire, especially from the US government, over its privacy policies and how it handles the ads. Marketing on the Internet has been one of the most profitable businesses, and tech giants like Google, Facebook and Instagram face mass criticism over their policies. Most people are concerned with how these companies allow advertisers to use their networks. And when it comes to the use of these networks and apps by teenagers and children, the picture is really scary. 
The US government and many other countries worldwide think that if something wants to be initiated in the coming few months, these companies will continue their practice. And this was going to be something challenging for the users. Because according to several whistleblowers, Facebook doesn't care about user privacy and other aspects and is only after profits. That is why most companies prefer Facebook to market their products and services through this platform. 
Let me define some aspects in this regard so that you can understand my viewpoint easily. 
Online Marketing on Social Media Platforms
Online heads is a big business, and billions of dollars are invested in it. Companies around the world use social media networks and apps for marketing their products and services. The new version of iOS has made it very difficult for marketers to target a specific audience, which is hurting Facebook. That was what most industry analysts thought, but the result has changed the entire scenario.
The quarterly earnings results are out, and in the last quarter till September 30th, 2021, Facebook has earned 9.5 billion dollars. That's around 1.6 billion dollars more than in the same quarter last year. And with this astounding result, Facebook is showing no sign of slowing down. So for the investors, it is good news. Still, the governments, regulators, and watchdogs will be more interested in exactly how Facebook has done this and whether they can make it accountable for more strict actions. 
The swift reaction and strict action nowadays have more to do with the unethical practices of Facebook, especially related to teenagers and children. So, read on as I discuss some critical aspects of why everyone is thinking negatively about Facebook. And whether Facebook is correct in its approach in dealing with this situation. 
Unethical Behavior
Businesses around the world rely on Facebook as it is one of the most popular social media platforms.  With the most significant number of average monthly users logging on to this network, the advertisers think this is what they need to teach their audience. But for several years now, Facebook has been receiving complaints, and now there is creating data that it has been using unethical means to get user data and their preferences.
So, what is the reason Facebook and other tech giants may lose their battle as far as advertisement on the internet is concerned? Read on as I discuss more aspects here that will be interesting for the readers. 
From showing different ads to the teenagers which may not be appropriate to them, like weight loss and dangerous pranks, surely Facebook has failed in this aspect. One factor related to the ill practices of Facebook and other such companies is how they have still attracted advertisers and marketers worldwide. One reason may be that they know that they can get the attention of the biggest audience through Facebook. The company also owns Instagram and WhatsApp, and that is why virtually no advertiser would want to bother the tech giant or make it angry in any way. 
Marketing on Facebook 
Facebook dictates Trance to the advertisers so that not many of them are now in a better position to get the desired results. And with Apple's new privacy policy in iOS 14, surely it is going to be much tougher. So, what is the future of marketing and advertisement on social media networks? Is it going to be doomed as the US government is trying to regulate every aspect related to children's privacy?  
The earnings that I have mentioned have increased for Facebook, so that trend is likely to continue. With nearly three billion monthly active users, advertisers will continue to block the social media network searching for our customers. But in a scenario when Facebook will be forced to change its policies and may not target teenagers or even small businesses with its tactics, can the future be much safer for every one of us to use? Only time will tell, but it is looking like Facebook will continue to rule for the time being. 
Shifting Gears and Priorities
Facebook has stated that it intends to invest around 10 billion dollars on metaverse division this year, also known as Facebook Reality Labs. It is tasked with creating augmented and virtual reality hardware, software, and content for the end-users. According to Mark Zuckerberg, this will be the next revolution in the coming years, and that is why they are investing such a high sum. So, it looks like Facebook will not be just a social media network giving advertisers everything they need to turn the tide in their favour.
The whistleblowers and watchdogs are hot on the heels to make Facebook accountable for everything it has done in the past and continues to do so. Facebook knows the danger, but according to some industry analysts, it is playing with fire by containing its practice related to the privacy of our users. What it will do in the future and if the US government passes a strict verdict against it is to be seen. But for the time being, online marketers can have a sigh of relief if Facebook profits are not showing any sign that it is losing its Numero Uno status.
Over to you
What is your say about Facebook, and have you ever experienced some privacy issues when using the social media network? Or even Instagram or WhatsApp? Please speak your heart out and offer everything that you know and want to give other readers your point of view. 
If you think that you can add something valuable to this blog or want to ask a question, you are more than welcome. For any feedback too, please use the comments section below. 
You may also like: Know the Best Marketing Practices to Increase your Instagram Reach
Image source: Shutterstock.com