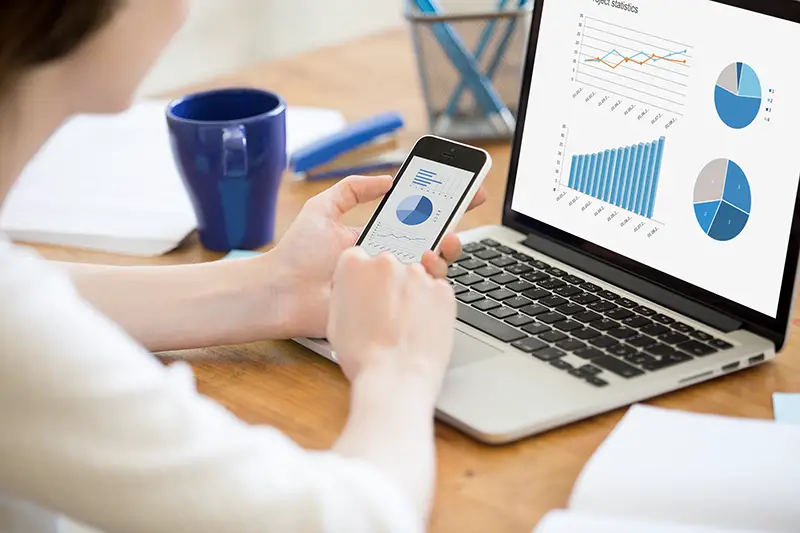 Global Shortage in Workforce and How it Will Impact the Marketing and Sales Leads
COVID-19 pandemic, or more specifically SARS-COV-2, has been on the decline in many regions across the globe. But still, with the flu season right upon us, any negligence can be dangerous. In some African countries, the situation is not looking good as the lack of vaccines hampering the efforts. But the overall global scenario is looking positive as high commodity prices are of any indication.
Disruptions in the global supply chain are heading to a disastrous scenario as businesses are looking for some respite. The consumers are also not happy as they are paying high prices for the same products which were available almost half the price just a few months ago. Most of them see no justification for the high prices, but there is every reason to believe that the businesses are not overcharging. Just the shipping charges have increased astronomically, which is a big factor in the increase in the price of imported goods in virtually every country.
The holiday season is right around the corner, and it is the busiest shopping period in the world. But apart from high commodity prices, businesses face another dilemma in the form of global labour shortages. You must wonder why this is happening as there are still many people out of work and businesses shouldn't have any difficulty finding labour for their companies. So, what is the reason, and will it impact businesses in the long term?
Let me define this aspect in detail.
Global Shortage of Skilled Workforce is Real
During the busy holiday season, this was the last thing that businesses want as there are other factors too, like high inflation, driving them crazy. The consumers are already really from the aftereffects of the deadly virus as many of them were jobless or their small businesses for startups were severely affected. The high prices can be termed as the last nail in the coffin of some businesses, especially in developing countries. 
The purchasing power of ordinary people is not enough to buy daily commodities and gifts for the holiday season. Economists blame this on the changing demographics like ageing and retiring workers. This can be the factor behind the shortage, with strict border controls and immigration limits also in force. So, what can be the remedy here, and for how long small businesses can sustain themselves as the losses increase rapidly. 
Read on as I offer an example as some businesses are flourishing even in the direst times. 
Businesses Making it Big 
Singapore-based Mdada seemed to have the Midas touch when it comes to closing out leads in most desperate times. It is our social commerce startup and only works on Facebook Livestream to sell its products. They started their business in September 2020, and now after 14 months have begun to hit the deck. In the month of August and September 2021, total revenue was 2.89 million dollars which is a lot considering that they just use Facebook live stream.
Marketing through social media, especially on Facebook and Instagram, is not easy. You can quickly get in touch with your target audience, but getting qualified leads is challenging. With millions of customers looking at hundreds and thousands of products from different companies, the chance for a single company to make a qualified lead is very slim. That is why the performance from Mdada is simply awesome.
If you think that this is just a startup and they must have sold thousands of products to make this money, it is anything but true. The most expensive product they sold to Livestream was a Rolex watch worth $120,000! This is some serious stuff, and to sell and search for a product on live stream, asks for some excellent marketing skills. This is just the beginning for the company and a great lesson for anyone trying to make a mark for themselves on social media platforms.
Marketing Amidst Not Enough Workforce
The advertising and marketing industry is also looking with bated breath about what will happen next as the global revenue for multinational businesses and Fortune 500 companies are also shrinking. Nowadays, businesses are being forced to outsource marketing personnel for the all-important holiday season. They cannot wait any longer as November has already started and from 15th onwards the season will be in full flow. 
Amazon said it has recruited 150,000 temporary workers to deal with the holiday season rush. Last year it recruited over one hundred thousand workers, which is a substantial increase in the number. But when it comes to marketing and getting qualified leads, most companies don't have a clue as they are short of a workforce, especially experienced ones.
Final Word
According to a report published by CNBC, there are more than 10 million vacancies right now in the USA. Although a record proportion of companies are trying to attract them, the problem is with the supply of workers as most of them are elected to join. This adds to the economy's inflation as goods are being produced, and the demand is nearly at its peak as the economy has fully recovered from COVID-19. 
One explanation for this is that the household has built up savings, and not everybody is in urgent need to return to work. Or perhaps they are looking for the perfect opportunity. But this scenario is directly hurting businesses not just in the US but across the globe. People with exceptional marketing and sales skills are required to do the trick for businesses of any size who are now trying to cash in. And with the holiday season upon us, they are willing to pay a higher amount just to attract their potential employees. 
Big businesses like BP are reporting larger than expected earnings, which is a bright sign for the world economy. 
What is your thought about all this, and do you want to join a new company right now? Do you don't think that this is the right time as you are anticipating another COVID wave hitting many regions around the world? Please offer your valuable feedback for this blog or ask any question you have in mind by using the comments section.
You may also like: How Effective is Marketing Spend?
Image source: Shutterstock.com