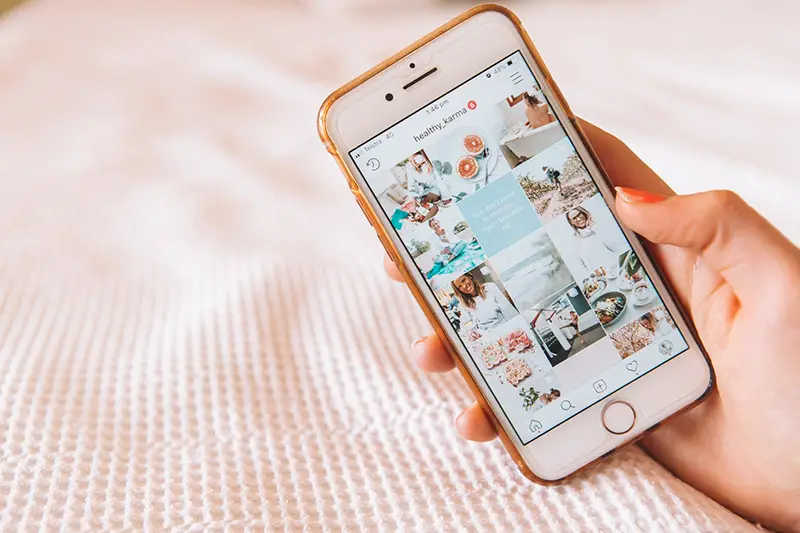 How Can Brands Use Instagram Marketing to Close More Leads?
Today, many marketers have realized the true potential of Instagram and are using it as a lead generating platform. They use different tactics to attract more leads on Instagram and access a broad global audience. According to statistics, 90% of Instagram users follow a business, and 50% of users interact with brands when they see Instagram ads. It encourages brands to invest in Instagram advertising and other organic tactics to attract and close more leads.
Your Instagram advertising strategy should include four important stages, including awareness, consideration, conversion and loyalty. There are many proven strategies to attract and nurture potential customers before they convert. With paid Instagram campaigns, you can encourage your potential customers to become your loyal buyers.
Startups and midsize businesses can invest in Instagram advertising as it doesn't need a hefty advertising budget to run ads. If you want to convert more followers into customers, you need to optimize your Instagram marketing strategy to attract more leads and drive more sales on the platform.
Let's explore how marketers can use Instagram advertising to expand their audience and reach potential customers to amplify sales.
Optimize Your Instagram Profile
You need to introduce your brand to interested customers by telling them what your brand does and how they can contact your team. Your Instagram bio serves as a great tool that clearly tell your audience what your company is all about. You can show the website link so that customers can easily learn more about your brand. You can also add relevant hashtags, contact details, shop buttons, story highlights to let customers learn about you.
Post Interesting Content
Once you have updated your Instagram bio, it's time to carefully consider the type of content you need to post on the platform to attract potential customers. Try to create content that educates your audience about your products or services. For instance, you can create posts that highlight the features of your products or describe the benefits of your services.
You can create Instagram posts, reels and stories to create brand awareness and reach a wider audience. Create educational, entertaining content to help users understand about your company and encourage them to interact with your brand.
Use the Right Hashtags
Using hashtags can make your brand discoverable. Adding hashtags to your posts can increase awareness and increase your chances of content discovery. You can add up to 30 tags per post or reel and up to 10 hashtags per story. You also have a great opportunity to use branded hashtags to let people know about your products, services or unique tagline.
Collaborate with Influencers
Partnering with industry influencers is one of the best ways to reach a wider audience. Find industry influencers with strong brand affinity and ask them to create engaging content for your audience. For instance, influencers can make tutorials on how to style your products, share different uses of your products or some interesting ways to highlight different categories. Holding a contest and giveaway is another great idea to attract your prospective followers and leads. Influencers have the power to attract more audiences as people prefer to buy products or services influencers recommend. It is an effective way to prompt people to consider your brand for future purchases.
Provide More Value
Encouraging people to trust your brand is easier said than done. First, you need to create in-depth content with helpful information to attract prospects and help them make a decision. Instead of sharing promotional content, focus on creating interesting content that makes people interact with your brand.
For instance, you can create videos that tell real stories and share positive experiences about your brand. You can go live and discuss problems your potential customers are facing. Tell them how they can solve their problems by providing workable solutions. This strategy will help you build trust with the online community and generate loyal, lifetime customers.
Create How-To Videos
When it comes to encouraging people to consider your products or services, creating how-to posts and tutorials really work. Your potential customers can easily see how your products work by sharing how-to videos. It appeals to the audience to try the product and make the most out of it. Keep in mind that sharing the right Instagram content can help users to convince and convert. Give your potential customers an opportunity to try the product or service for free.
Run Instagram Ads
Set aside a budget for Instagram advertising and increase your chances of getting more leads and sales. You can run Instagram ads to increase your website traffic and convince prospects to try your product or service.
Make the most out of Remarketing Campaigns
Running remarketing campaigns is another great idea to boost conversions. The goal is to provide your prospects with an opportunity to sign up, make a final purchase or try the product or service. Instagram Ads Manager gives marketers an opportunity to build a custom audience and select people who have already bought from your brand or visited your website. Then, you can create special offers for those customers and turn them into buyers and loyal fans.
Offer Special Discounts
To catch the interest of your buyers and drive more sales on Instagram, consider offering a special discount, limited time offer or promotions. Adding a sense of urgency is a great trick to convince potential buyers to take action and complete the purchase.
Share Appreciation Posts
Showing appreciation is the easiest way to show how much you value your customers. You can send a personal note, a special discount or anything interesting that make your customers feel special. This gratitude will convince customers to buy again and generate more sales.
Highlight User-Generated Content
If your customers are mentioning your brand, share their posts on your Instagram profile. Reposting user-generated content allows brands to show prospective customers that people are satisfied with their services and how their products are changing their lives. With UGC, you can create marketing campaigns to bring additional conversions.
Final Thoughts
Instagram is a great marketing platform for businesses to create brand awareness, grow your audience, drive more leads and close more sales. Whether you are a web design agency or a fashion brand, adding these simple strategies to your Instagram marketing strategy will help you attract, nurture and cultivate happy customers.
You may also like: Know the Best Marketing Practices to Increase your Instagram Reach
Image source: Unsplash.com