How to Build a Strong LinkedIn Page?
What is LinkedIn?
LinkedIn is a social network for people who are interested in taking their professional life more seriously. LinkedIn focuses on professional networking and career development. You can use LinkedIn to get job opportunities, internships, and employees to hire. Like other social media, LinkedIn is used to connect with professionals and get career advice from them.
According to 99 firms, LinkedIn has over 722 million users and 310 million active users. You can use LinkedIn to display your resume and skills to others to create opportunities for yourself. You can also hire people if you have a company with the help of LinkedIn. By submitting updates and communicating with others, you can improve your professional reputation.
Whether you are a manager at a reputed company hiring, a business owner, or a college student who is job searching, LinkedIn is for you. LinkedIn provides people with a platform to connect and interact with other professionals.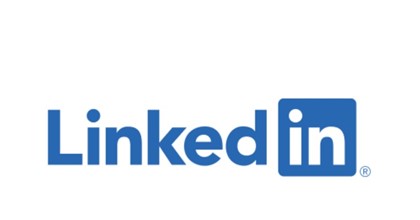 Ultimate Guide to LinkedIn
To create your LinkedIn profile, follow the steps:
Go to the LinkedIn Sign Up page.
Type your first name, last name, email, and password you will use.
(Note: The name you use should be genuine)
Click Join Now.
LinkedIn will send you a confirmation to your email address.
Confirm it, and you are ready to go.
There are different LinkedIn marketing tools available for different sizes and types of business. You can use these marketing tools for every business, from small to large and B2B to B2C businesses.
What is LinkedIn Used For?
Using Your Profile as Your Resume
You can include your resume and accomplishments in your LinkedIn profile. You can link your profile with cover letters when you apply for jobs. Many websites have the feature of letting you connect your LinkedIn profile with them. Find Jobs and Internships.
LinkedIn is the best place to find jobs and internships. Every company and organization has its LinkedIn page, and they are always active in hiring employees through LinkedIn. So, you should make your LinkedIn profile strong, which will be a plus point for you when you apply for a job or an internship.
Connecting with Professionals
LinkedIn is full of professionals. Every professional uses LinkedIn. So, you have the opportunity to discover new professionals and connect with them too.
You can start blogging on LinkedIn. You can blog about anything that you know. There are millions of people on LinkedIn who can view your blogs. Published posts will show up on your LinkedIn profile and will increase your credibility too.-
Participating in Relevant Groups
It is a great way to connect with new professionals. There are lots of groups on LinkedIn, and you can choose groups that are relevant to you. You can get ideas and tips from professionals which you can apply to your project.
Get Back in Touch with Old Colleagues.
You can find your old friends, colleagues on LinkedIn. You can use the "My Network" section. It will help you connect with them if you think they are worth having in your professional life.
Premium LinkedIn Account
LinkedIn has four premium versions available too. People can use these premium versions to land their dream job, find or hire talented professionals, etc. You can try any premium plan for a month for free, after which you will be charged a monthly fee based on the plan you select (plus tax).
LinkedIn Premium Career: This version is for professionals looking to get hired and advance in their careers. $29.99 a month.
LinkedIn Premium Business: This version is for those businesses that are looking to build a network. $59.99 a month.
LinkedIn Premium Sales: This version is for those professionals and businesses looking for targeted leads. $79.99 a month.
LinkedIn Premium Hiring: This version is designed for professionals and businesses who are looking to hire new employees. The monthly fee is $119.99.
How to use LinkedIn for Business
LinkedIn Requirements for a Company Page
Your profile needs to be seven days older to create a company page on LinkedIn. You can't create a company page with a newly created profile.
The information you put in should match your personal information. If it doesn't match, you will not be able to create a business page. Also, if you input wrong information, that means you are violating LinkedIn policies.
Your profile strength must be an "Intermediate" or "All-Star" status. This status will increase as you add more information to your profile.
You should use an email address and domain that is unique to your company.
You cannot use domains such as Gmail and Hotmail can't be used.
It should be verified in your LinkedIn profile.
How to Create a LinkedIn Page
To start LinkedIn marketing, you first need to create a business account.
1. Go to the LinkedIn Pages Section and tap on "Create your Page."