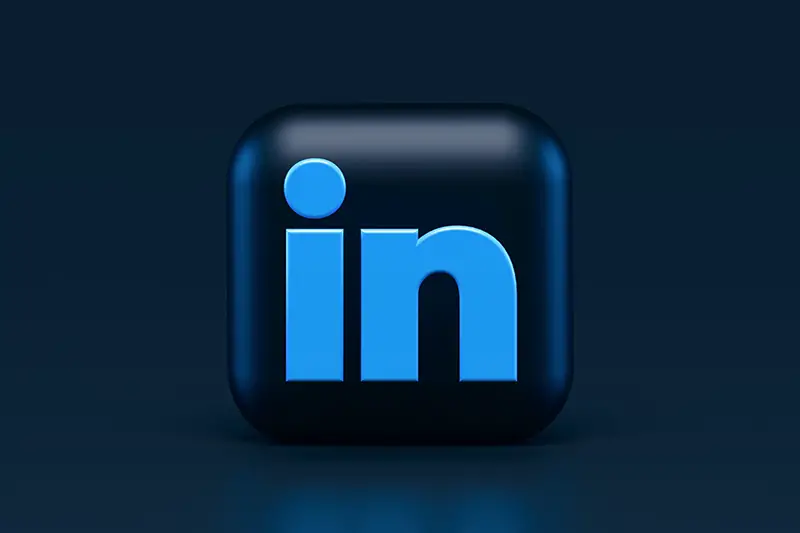 How to Build a Strong LinkedIn Page?
What is LinkedIn?
LinkedIn is a social network for people who are interested in taking their professional life more seriously. LinkedIn focuses on professional networking and career development. You can use LinkedIn to get job opportunities, internships, and employees to hire. Like other social media, LinkedIn is used to connect with professionals and get career advice from them.
According to 99 firms, LinkedIn has over 722 million users and 310 million active users. You can use LinkedIn to display your resume and skills to others to create opportunities for yourself. You can also hire people if you have a company with the help of LinkedIn. By submitting updates and communicating with others, you can improve your professional reputation.
Whether you are a manager at a reputed company hiring, a business owner, or a college student who is job searching, LinkedIn is for you. LinkedIn provides people with a platform to connect and interact with other professionals.
Ultimate Guide to LinkedIn
To create your LinkedIn profile, follow the steps:
Go to the LinkedIn Sign Up page.
Type your first name, last name, email, and password you will use.
(Note: The name you use should be genuine)
Click Join Now.
LinkedIn will send you a confirmation to your email address.
Confirm it, and you are ready to go.
There are different LinkedIn marketing tools available for different sizes and types of business. You can use these marketing tools for every business, from small to large and B2B to B2C businesses.
What is LinkedIn Used For?
Using Your Profile as Your Resume
You can include your resume and accomplishments in your LinkedIn profile. You can link your profile with cover letters when you apply for jobs. Many websites have the feature of letting you connect your LinkedIn profile with them. Find Jobs and Internships.
LinkedIn is the best place to find jobs and internships. Every company and organization has its LinkedIn page, and they are always active in hiring employees through LinkedIn. So, you should make your LinkedIn profile strong, which will be a plus point for you when you apply for a job or an internship.
Connecting with Professionals
LinkedIn is full of professionals. Every professional uses LinkedIn. So, you have the opportunity to discover new professionals and connect with them too.
You can start blogging on LinkedIn. You can blog about anything that you know. There are millions of people on LinkedIn who can view your blogs. Published posts will show up on your LinkedIn profile and will increase your credibility too.-
Participating in Relevant Groups
It is a great way to connect with new professionals. There are lots of groups on LinkedIn, and you can choose groups that are relevant to you. You can get ideas and tips from professionals which you can apply to your project.
Get Back in Touch with Old Colleagues.
You can find your old friends, colleagues on LinkedIn. You can use the "My Network" section. It will help you connect with them if you think they are worth having in your professional life.
Premium LinkedIn Account
LinkedIn has four premium versions available too. People can use these premium versions to land their dream job, find or hire talented professionals, etc. You can try any premium plan for a month for free, after which you will be charged a monthly fee based on the plan you select (plus tax).
LinkedIn Premium Career: This version is for professionals looking to get hired and advance in their careers. $29.99 a month.
LinkedIn Premium Business: This version is for those businesses that are looking to build a network. $59.99 a month.
LinkedIn Premium Sales: This version is for those professionals and businesses looking for targeted leads. $79.99 a month.
LinkedIn Premium Hiring: This version is designed for professionals and businesses who are looking to hire new employees. The monthly fee is $119.99.
How to use LinkedIn for Business
LinkedIn Requirements for a Company Page
Your profile needs to be seven days older to create a company page on LinkedIn. You can't create a company page with a newly created profile.
The information you put in should match your personal information. If it doesn't match, you will not be able to create a business page. Also, if you input wrong information, that means you are violating LinkedIn policies.
Your profile strength must be an "Intermediate" or "All-Star" status. This status will increase as you add more information to your profile.
You should use an email address and domain that is unique to your company.
You cannot use domains such as Gmail and Hotmail can't be used.
It should be verified in your LinkedIn profile.
How to Create a LinkedIn Page
To start LinkedIn marketing, you first need to create a business account.
1. Go to the LinkedIn Pages Section and tap on "Create your Page."
2. LinkedIn provides you with categories of businesses to choose from. Choose the appropriate category for your business.
3. Fill in the company details. Other people can view these details, so fill in the genuine details. Try to choose good URLs and easy usernames.
4. Upload your company's logo and tagline if available. According to LinkedIn, a LinkedIn company with a logo gets six times more visits than without.
5. After all these steps, your account is complete.
For a Perfect LinkedIn Page, Add Other Details of Your Business.
To add information, click the pencil icon under your LinkedIn company name.
Company Description: Along with the company name, tell people about your company's mission and vision. You need to describe your products to your viewers. It should be understandable and should be written in your brand voice.
Location: Add your company's location. You can add multiple locations if you have multiple companies.
Cover photo: A cover photo is a must. It attracts viewers. Choose an image that accurately suits your company. The recommended size is 1584 pixels wide by 396 pixels tall.
Hashtags: Make use of hashtags that are effective. Choose hashtags that are appropriate for your industry.
Manage Language: If you have global audiences, try to add more languages to your business page.
Add Custom button: Custom buttons encourage action. Custom buttons like learn more, register now, contact us, etc. Add corresponding URLs to action buttons so that the viewer can land on the correct page.
Subsections
The LinkedIn page has some subsections. The business page should fill these subsections so that the page looks genuine and can attract viewers.
About: This section highlights your basic information about your company, like your company domain, company size, establishment date, type of company, and a summary section as Specialities.
Life: This section highlights your company's values, snapshots of your workers' day-to-day lives, and the things that separate your company from other companies that are available on LinkedIn.
Jobs: If you're using LinkedIn to recruit, this section will collect and store your job postings.
People: This section shows the data of users who have enlisted your company listed as their employer. There is also brief information on your employee's education, location, skills, and roles.
Ultimate Guide to Building a Perfect LinkedIn Page
The LinkedIn page is the foundation for your personal brand. We can add features to increase the capabilities of our brand. Here are some ways you can build a strong LinkedIn page that helps you in personal branding.
Right Profile Picture
A good profile picture is vital to get a nice first impression. The profile picture connects you with new viewers and audiences. You need to make sure that the picture is recent and looks like you. Put a close-up shot picture. Long-distance shots don't stand out.
Engaging Cover Photo
Your background should be engaging and should describe you. It makes your page stand out and grabs attention.
Fill in the Summary
Many People still leave the summary field empty or just mention their skills. Your summary is your chance to tell your story. Instead of just listing skills, invest some time in it and try to make it more interesting.
Make LinkedIn Headlines More than Just a Job Title.
Instead of just a job title on the description, say a bit more about your role, why you do what you do and what makes you stand out from others. Take headline ideas from others for inspiration.
Idea from the Best Marketers
You can take ideas from the best marketers. To light up your profile, take ideas to use adjectives, verbs. Write the contents like talking with people right now at a conference or somewhere and write naturally.
Grow Your Connections
One of the easiest ways to connect with others is by syncing your address book and connecting social media accounts to your LinkedIn account. This way, LinkedIn suggests people you can connect with. It is very effective because it connects you with relevant people, increasing your Linkedin followers.
List Your Skills
LinkedIn is all about skills. List the skills that are relevant to you. A long list of skills that are not relevant to you will look fake. If the list looks genuine and interesting, others may want to connect with you.
Sharing Content with Rich Media
Contents with photos and videos attract viewers. The contents without media are boring, and people try to avoid them. According to LinkedIn, images get 98 percent more comments than posts without them. Try to avoid stock images if you can.
Optimize the posts
LinkedIn algorithm ranks posts from users looking at their relevancy, engagement, and personal connections. So, try to optimize the posts which can gain you a high ranking. Optimizing your profile from time to time will help you to keep your profile fresh.
Highlight the Services You Offer
LinkedIn has a feature called "Services," where you can highlight the services you or your company provides. This feature has become effective as everyone can view the services that you can offer them. So, filling out this section can boost your profile.
Try to Stand Out from Others
Fill in the additional sections and also mention the extra achievements you have. Like if you are an award winner, or have some extra achievements, mention those. These will help you to stand out from others.
Endorsement Return
Endorsements from other people will help you create networks. It proves your skills and credibility. So, as a starter, to gain endorsement, you can look for connections you think deserve an endorsement. People often return the favor by returning endorsement.
Sharing Relevant Content
Sharing relevant content is a great idea to add value to your LinkedIn profile. Share blog posts, stories, journals that are relevant to your profile.
Follow Relevant Influencers
There are many influencers and LinkedIn pages from whom you can take a wide range of ideas and information. Then, you can use these tips to create value for your product. For example, if you follow a sophisticated marketer, you can learn about their marketing strategies and content to grab audiences.
Ranking
The LinkedIn algorithm ranks the profiles looking at how relevant and how much it is connected to users. You can ask for recommendations from your friends, colleagues, or employers who are sure of your skills and passions for the work. Ask them to focus on specific skills or personalities. Always remember quality recommendations over quantity.
 Comments
If someone asks for a recommendation from you, always provide meaningful comments that will show you are sure of their skills. They might provide you with a recommendation for you too later.
Questions and Answers
People judge you by listening to the questions you ask and the answers you give. Always ask thoughtful questions and give useful answers to others that will help them to solve their problem. It will help you gain credibility. It will also help you to gain LinkedIn followers.
Becoming an employee advocate
LinkedIn Elevate has helped businesses to launch and manage employee advocacy programs. It generates some fascinating insights into the impact of employee sharing on those who share.
Learn from LinkedIn Analytics
Check out LinkedIn Analytics regularly for new marketing strategies and ideas. Analytics means computational analysis of data or statistics. It will help you determine which post is more engaged with users, which ones flopped and needs repair. Of course, you must adjust your content calendar accordingly.
To sum up,
LinkedIn provides a platform for all those who want to make their life a professional one. A million users own a reputable company to a freshman college student who is job searching. So, it's important to make your personal LinkedIn profile strong.
Apply the above ideas to strengthen your LinkedIn profile. Try to create more connections and try to gain recommendations from users. It will make your page strong. A stellar profile will help you to get more opportunities for sure.
You may also like: Know the Best Marketing Practices to Increase your Instagram Reach
Image source: Unsplash.com