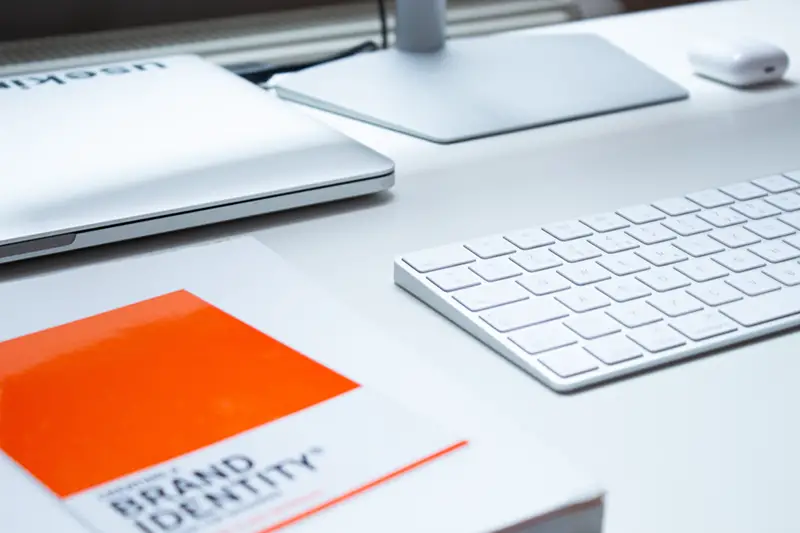 How to Present Your Business Online and in Print
Keeping your reader on-site or on the printed page is the key aim of good content. Every piece of writing has to do the same job. The longer readers linger, the more likely they are to read other material on your site or in print and, most importantly, eventually buy your services or products. So, think "variety" in how you present your business.
You have a wide number of choices. They can include straight articles on your unique selling points (USPs), client stories, blogs, podcasts, videos, Q&As, "agony aunt" columns, news columns, Twitter "feeds" (showing the latest tweets both from outsiders and yourself) and reader comment queues (underneath any of the above). Let's take them one by one…
Presenting Your Business
USPs
These will normally go on your web home/landing page or on the cover/inside pages of your print supplement. You have to sift out the most important (five?) reasons for a client to buy from you rather than anyone else. What makes you different, what specialist background and knowledge can you offer, what sort of service do you provide, what about delivery times, are you particularly eco-friendly, offer special packages, free first consultations? Bullet point or clearly identify each point, bolden up or italicise keywords, and add a sentence or two to fully explain.
Client Stories
Every business has them. I often start with a "bad luck" anecdotal story where the customer (who can be anonymous if required) has come to you because they are in a crisis, need something done fast or just have a thorny problem they need solving. Then you can get them to say in their words, ideally using direct quotes, on how you helped them and what they liked about your service, advice, goods and so on – a good format for the story – and a testimonial to boot. At the end, as with every piece of content, insert your call to action in a separate sign-off paragraph.
Blogs/Comment Pieces
Don't overdo these and, when you write them, make sure they inform, interest and entertain the reader. Convince them that it's worth reading your blog. Make every word count and don't dare waffle or get carried away with an argument. I've seen so many blogs that just go on and on about nothing in particular – it's just a self-publishing ego trip. It's much better to keep it short, sharp and focused on one aspect which is of direct use to the reader.
When writing blogs to promote a client's business, I often use the format of, first, a "bad luck" client story where the client attempts to do something themselves but fails. You point out how the failure affects their business and what they should have done. Then offer some free advice about the subject in question, and finally emphasise the need to call in professionals – yourselves – when things get tough. Here you first entertain the reader, then offer them something free – in this case "how-to" advice – and finally and subtly bring in the "selling" message which can be as soft as you like. The main thing is you have got the reader to the end of your blog – and your call to action.
The print equivalent is the comment piece, written in the same way. They are normally printed in a different style to the rest of a publication, they stand out and often guest writers are invited to have their say. If it's your comment, make it count.
Podcasts
Audio blogs, news items, client stories. It's a different online medium, one that can put across your personality in the way you narrate it. It's like the radio, you can listen to it while you drive or use earphones on public transport. Audio allows you to use sounds such as music (conservatively!), multiple voices (it could be you interviewing someone), inserted audio quotes from an expert . . . It needs practice, brevity, editing and testing on friends or colleagues before posting on your site.
Videos
A sure fire way to increase visitors "linger" time on your website. These really do need to be kept short, unless they are explaining something complex. 90 seconds is the optimum for an introductory video on you and your business. Stray over that by much and you'll get few watching till the end – when surprise, surprise, you have your call to action! A good app to practice your video presentation technique is Teleprompter, which provides an autocue for your script and films you at the same time. There are several on the market. If you go down the script route, always practice out aloud. Anything that doesn't sound right won't be right. So, rewrite it. Mimic how you speak and bring in "bridges" between paragraphs, in much the same way as you do in a written feature article.
Q&As And "Agony Aunt" Columns
Readers love free, relevant advice. If it's good, they'll often bookmark the site or printed page and come back for more. Question and answer columns can often be based on surveys or just general experience of the questions customers ask. Both types of columns give you a chance to demonstrate specialist knowledge of your sector you may not even realise you had. The public is invariably interested in free, general advice that doesn't require you to give away trade secrets. The advantage of an "agony aunt" column is that it can take a particular topic each week or fortnight, say, and go into detail. Q&As generally tend to be more static and cover a number of pre-empted questions.
News Columns
What's happening in your business? Events: which shows you are attending, sales, new products, awards, new personnel, achievements by staff outside company business, charity support? News items show readers that your business is "happening", that you're always thinking ahead with new ideas, products, promotions, that you are not standing still. News items are also easily emailed out in e-newsletter format, and of course you can publicise every newsletter by "tweeting" it to all your customers and suppliers. Leave a special "news extra" slot in print materials for news items where possible, particularly if you are reprinting literature regularly. This will again give you a chance to update and show you are alert to changing trends.
Twitter Feeds
Show readers how up-to-date you are by running a tweets column, which sucks in tweets relevant to your sector, displaying say the most recent 5-10 tweets depending on space on your site. It is constantly changing, and this will help you rise in Google's search rankings.
Online Surveys and Polls
These are a quick way of gauging customer opinion on specific issues. Surveys are more exhaustive than polls, which often ask for yes/no answers for a fast result.
Reader Comment Queues
Space is left below a written item for readers to send in a comment. Learn what your customers think of your products and web content and interact with readers yourself by replying to comments and encouraging debate, both about your business and wider issues. The equivalent print slot is, of course, a letters page (incidentally, one of the most popular pages in the Guardian, where I worked for many years).
More methods of interacting with customers will no doubt arise in the next few years as the pace of technological change hots up. Start ringing the changes now and your customers will love you.
You may also like: Writing Style and Structure for Feature-Type Articles
Image source: Unsplash.com