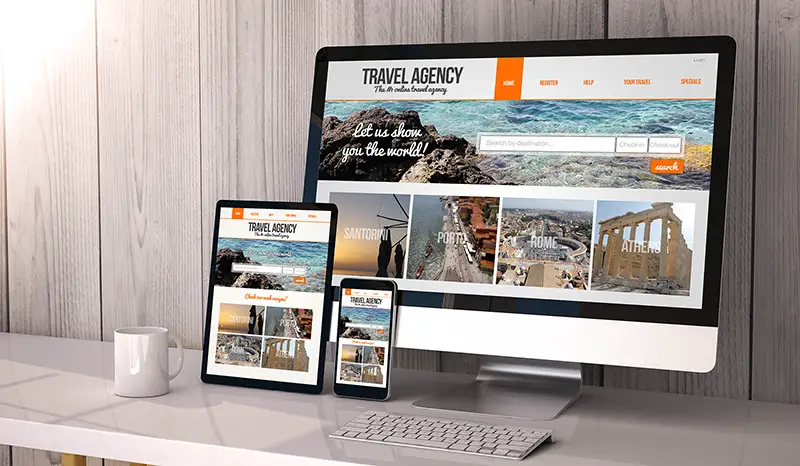 Make your Product Page do the Talking with a Highly Appealing Web Design
Anyone looking to start a business always thinks of the best time to start his new venture. The timing is critical so that a business can succeed. For example, when a company is looking to launch a soft drink in the market, it must wait for the summer to reach its target market with much fanfare. So you can imagine that for big businesses launching their products on which they have invested millions of dollars must think of an appropriate timing to make the launch perfect.
If we talk about today, that's one of the best times for businesses to indulge in e-commerce because of various reasons. While barring a few countries, companies worldwide are open; but there is still lots of pessimism as they look to attract their target audience. And because of the COVID-19 epidemic, many people still don't want to visit the physical store. That's one of the reasons why companies like Amazon saw booming business in the last year.
Booming Time for Online Businesses to Take Centerstage
Companies like Amazon and eBay are giants, and it was writing on the wall that they would succeed. Another aspect is that their astronomical sales figures and profits have surprised even the most optimistic of the business analysts. But for small businesses, things are that much easier as they have to carve a niche for themselves in a busy marketplace like Dubai.
So what are the factors that businesses must think of that attract visitors to their website? One of the most important reasons is how you showcase your products on the website to look attractive, and the visitors would like to know more about them. That's why an attention-grabbing and intriguing product page is what you need for making your visitor stay on your website and check out the products in detail.
Focus on the Landing Page
Your product page will only help your cause if the landing page and homepage design complement it well. After all, these are the two pages that most of your visitors will see at the start; only then they will proceed to the products page. Therefore, your focus must be on getting all the visitors' vital information, like email addresses and social platform IDs.
Put your Shoppers First
Before putting on high-definition images and videos, think about what you can offer to your potential customers in terms of help. If they are looking for some support and you can offer them exceptional content and smart CTAs, believe me that more than half of your job is done. Your product page must answer some basic questions before the visitor will proceed to the checkout page.
A clear copy and easy instructions will make any visitor think positively about your website, looking frantically everywhere to find the information he is looking for. Additional information can be provided with popup and dialogue boxes not to cram all the space on your web page.
Create a Sense of Urgency
This is an excellent strategy that many websites use on their product pages. Create a sense of urgency so that the visitor thinks that if he doesn't act quickly, the product looking for will be out of stock. Or he won't get the exact product with the specifications he is looking for. In this scenario, too, a compelling copy will make it easy for you to put the message across convincingly.
Make Them Stay on your Website
After everything you have done, still, some of your visitors will leave your website without proceeding further.  The high bounce rate resulting from this can be a negative factor for everyone, and that's why you need to make them stay on your website. A pop up can be displayed after some with a message so that the visitor thinks seriously about making it stay longer on the website.
This isn't easy to achieve, but with the help of gorgeous images and short but sweet videos, you can make things work in your favour. So, About these two most important aspects of our products page.
Steal the Spotlight with Apt Use of Images and Videos
The product page must be laced with images and videos to showcase your product in the most amazing fashion. Think of multiple ways to make your page look the part through a design that turns out to be a crowd-puller rather than run-of-the-mill stuff. With doses of sparkle to make your page attractive, you need a design that can make the heads turn. Only an experienced professional working for a prominent web design company in Dubai will assist you in this situation.
If you are offering apparel for your visitors on your shopping portal, make sure to make them highly appealing. Try to get a photographer who can provide you with original images of your products rather than stock images. A fascinating blend of sharp images and crisp videos will offer a breathtaking experience for your visitors. Give your best shot here as after this page, either the visitor will go to the order page or will simply leave.
Make a design that can appeal to your target audience rather than try to make everyone happy. Your prior research on your target market and demographics will help you a lot. The videos' length may be limited to under a minute, with 30 seconds being the ideal length. Add a smouldering touch to the page with a designer to ensure maximum versatility and offer a fun experience to the visitors.
Over to you
Making a product page work for you, related to design, can be a daunting task. But once done, it will give you amazing dividends in the form of satisfied visitors who are excited to see the products and its detail and want to buy them.
You may also like: 3 Ways How Novice In The Business Field Can Come Up With A Great Web Design
Image source: Shutterstock.com