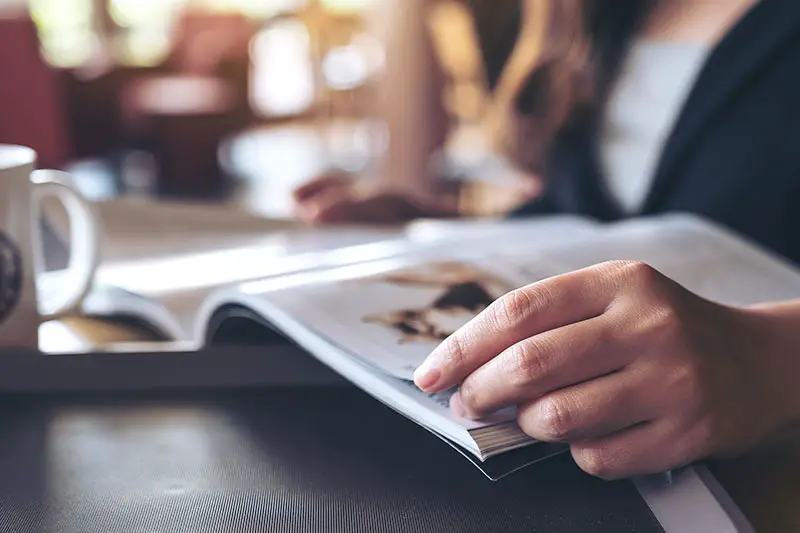 The Equal Merits of Design and Content
Design and content go hand in hand; they cannot survive apart. Attract your readers through good design and then give them the content that keeps them reading and then revisiting your website or brochure. Dull "you will buy from us, won't you" copy will turn off readers regardless of any layout, however whizzy. And a dull design will rarely entice a casual browser to start ploughing through copy, however informative, interesting and entertaining you make it.
Think White Space and 'No Clutter'
Keep your pages simple. Don't clutter your home or landing page with too many panels and headlines. White space gives readers a chance to take stock, to "breathe". But also make sure you have your best goods on display, i.e. your key unique selling points, your top client story, and a blog or tweet column to show you are keeping abreast of current events, trends and thinking. A stunning picture or logo across the top of the home page sets off your site, you need a clear menu (either vertical or in most cases horizontal) across the page. This should then be followed by an introductory paragraph about how you can help customers achieve their aims with your USPs.
How to Break Up Text Online
On all web pages, headlines and other furniture must be clear, simple and carry key search words and phrases visitors will use in their Google search. Different ways of presenting text such as bullet points, bolded-up keywords and paragraphs, subheads that accurately describe the content of the next few paragraphs, navigation aids like "back to top" of page click-on panels, and quotes displayed in big typeset in their own space within the copy all help break up and present your text in an appealing way.
"Design is not just about what it looks like and feels like, design is how it works."
– Steve Jobs
Pictures can be used to split up the text and run across the whole column width – always accompanied by a caption otherwise they fall into the "wallpaper" category! You can also set them to the left of your text column and run copy round them on the right.
Small panels with tinted backgrounds can be used to display relevant facts and figures. Most cultures read from left to right so if you want to give something prominence, place it on the left, where the eye naturally falls on the first sight of a page. The main article should generally always be on the left rather than the right, which should be reserved for blogs, Twitter feeds, news columns, special offers – whatever you want on put on the front page to entice people to stay reading.
But don't clutter the page. Signpost and provide click-through links to items on other pages. If one item is really important, you can include it on each page because browsers and existing customers may be searching for a specific page relevant to them.
What you Can Do in Print You Can't Do Online
These guidelines though not set in stone, in many ways also apply to print design. But there are fundamental differences. You can be far more creative on the printed page because you are not hamstrung by search engine needs. Use a headline like the Sun's "Gotcha" (sinking of the Argentinian cruiser the General Belgrano in the Falklands war), the Daily Mail's "Murderers" (death of Stephen Lawrence) or, again, the Sun's "It's all over! (end of the Wapping print union strike against Rupert Murdoch's News International), and they'll work well in large type, backed up by a headline in smaller type and a large picture. But on the web, those words alone will give no clue as to what the article is about and so cannot be picked up by search engines.
The Pulling Power of a Strong Picture
Pictures tell a thousand words as most people know. So, the centre page spread in any publication is ripe for a pictorial spread accompanied by a special feature. Or you could use it as a debate page with two protagonists taking up opposite positions on facing pages. It's a prime spot to go big on a subject dear to your business. The back page is another key spot for important articles – and advertising.
Design attracts attention, content keeps it. So, when you hit on the idea of a website or brochure, think through your content needs at the same time as the design. That way your readers will hopefully move seamlessly from your "wow" design to your "wow" copy. And tell their friends.
You may also like: How to Present Your Business Online and in Print
Image source: Shutterstock.com