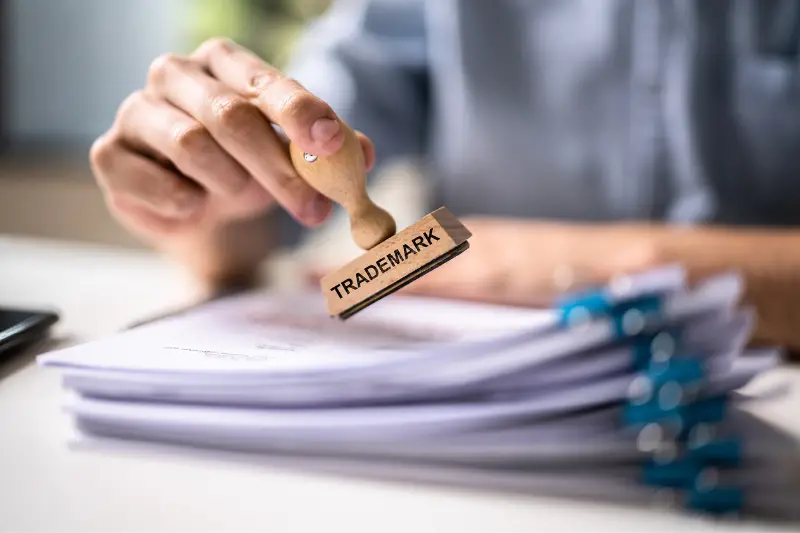 Tips for Protecting Your Brand and Digital Assets
Many logo designers work hard each day to project the correct image of their brand or organisation, all down to the digital assets under their ownership. Regardless of whether a company has a blog, creates infographics for others, or utilises social media to run pages and vice versa, the content that a company makes, belongs to it.
That very content should be protected by the company at all costs, regardless of anything. Hence no company should ever let others abuse their image or steal their hard work. They should also implement a good understanding of rules and regulations. Now let us have a good look at protecting the brand and its digital assets.
Defining digital brand assets and tips for protecting them
Research bodies forecast that the amount of data created digitally will rise by approximately 20% between 2020 and 2025. In 2020, the amount of data stood at around 65 zettabytes, and projections estimate it will reach 180 zettabytes by 2025.
However, not each data present is a digital brand asset. Items like media, images, logo design, documents, videos, presentations and other key digital assets of value to the company are worth protecting.
Protecting these assets can prevent theft of hard work. However, other threats like server crashes and the like can cause problems. Here are the needed steps to protect digital assets from theft:
Conducting an Audit
Logo designers should start by making a list of digital brand assets. No one can protect what they have if they don't know what it is. Next, they should go through everything they made for their website, email marketing, social media and the like.
Social media marketing can be a grey area. Social media marketing is also crucial as businesses want people to share their posts and make the content vital. But if some party takes the images and abuses them to promote their firms, such tactics need to be taken down. 
Companies must consult their intellectual property lawyers to create a standard cease and desist notice to counter these firms
Researching digital asset rights
Understanding how domain names, trademarks and copyrights all work together in relation to brand protection is key to protecting digital assets. Copyright laws in the United States were written way before the internet was made. Yet some rules do not translate as easily as other rules.
It should be ensured that companies understand what constitutes a brand and what does not constitute a brand. Companies have the right to protect their trademarked logo from being used in ways which are not fit. 
For instance, it is always better to consult with a lawyer and the platform on which the asset is used, like Facebook or Instagram, to learn about their terms of service and vice versa.
Improving security
Keeping digital assets secure via security measures is a must. Hackers can obtain access to secure customer information and other sensitive data. But if certain steps are taken, hacking can be avoided and business can be protected.
For instance, firewalls should be installed on the website. In addition, employees must be instructed to use complex passwords and change them periodically. Yet each company should be aware of former employees as well as potential threats if they can still access databases with impunity.
Filing complaints as per the copyright protection laws
Each company should be careful when they are following up when people steal their digital assets. If in case the stealing party ignores the cease and desist notice, a Digital Millennium Copyright Act complaint can be filed on Google and as per the Copyright Law of the United Kingdom. 
Under British Law, companies, individuals and other entities can get automatic copyright protection when companies create original work which can be dramatic, literary, musical or artistic, illustration, logo designing and photography included.
Backing up files
Another simple way of protecting digital assets is ensuring they are maintained even if the server burns down or the computer is in need of repairs. Business owners, at times, do not think about backing up files. They lose them when either the computer or server burns down.
This is why investing in a cloud backup service works because, in the event of a technical breakdown or a hacking attack, all the data is present and can be downloaded later on easily.
Checking with the insurance company
Apart from taking steps to protect the brand's digital assets, companies should double-check with their insurance companies about how they cover digital assets. For example, in case someone damages the firm after stealing and selling customer data, or in case of a natural disaster, they should cover the damages and help in restoring all data.
For most firms, their digital assets take quite a lot of time and money to develop. They must ensure they stay safe if the unthinkable ever happens, and the business can continue working instead of floundering.
Conclusion
The topic at hand may seem technical. But the world has now become digital, and with technology comes the condition that users should understand how to use technology and its associated products. Each file, image and other associated thing should be protected by the best digital means necessary.
Copyright infringement is becoming hard to combat in today's digital arena. Copycats are everywhere and are doing all they can to undermine others. Imagine a person in Sheffield whose hard work in making a good logo was stolen by a person sitting in Maputo. That would require serious legal and criminal action to get the work back.
No company should ever back down from giving their employees and their hard work protection from cyber crooks, unfair players, copycats and thieves. All files should be backed up, and insurance companies and lawyers should help companies in this regard.
You may also like: Website Design Trends Dominating the Market in 2021
Image source: Shutterstock.com