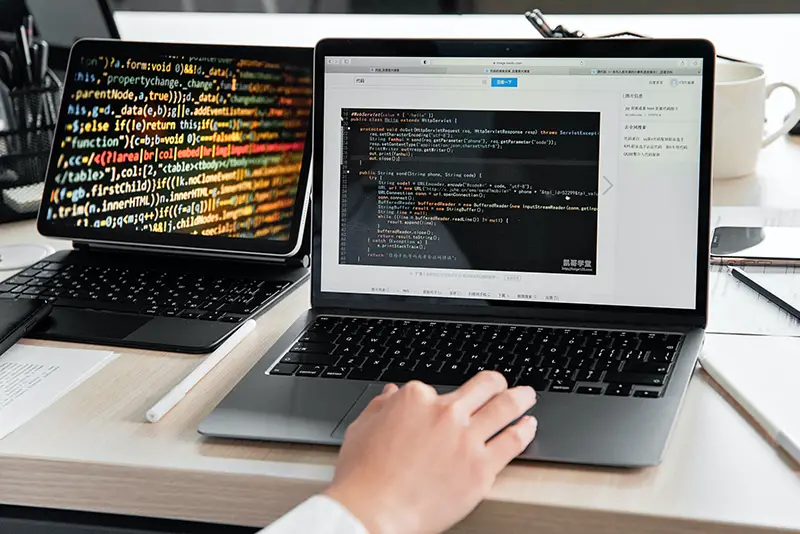 3 Vital Aspects in which AI is Providing Web Developers with the Apt Support
Artificial Intelligence (AI) was already a huge buzzword, but it gained prominence after a movie called A.I. Artificial Intelligence. After the release of this classic by Steven Spielberg in 2001, the term started to receive more prominence. The term became a household word after the massive popularity of the movie worldwide. The brand Steven Spielberg was also the reason behind it, and the rest is history as AI came into the limelight and how!
When it comes to using the Internet and the World Wide Web, Artificial Intelligence is not far behind in providing excellent support to this field. It has provided fantastic new opportunities for the designers and developers to make a website exciting and engaging. Tech giants like Amazon, Facebook and Google are already working on technologies that can make the use of the Internet and all the other aspects of using the World Wide Web, interesting.
AI is not just about making the experience interesting, but its scope is very wide. While it is simply the intelligence supported by machines in web design and development, its scope can be varied. That is why it is going to be one of the biggest game-changers alongside VR and AR. As the subject is very wide, let me focus on the web development aspect and how AI will help developers create exceptional websites for their customers.
Stats that Reveal Why AI can be the Savior for Businesses
According to one of the latest stats from Statista, revenue generated by AI will cross 126 billion dollars by the year 2025. This is huge in terms of just one specific technology and not considering VR gaming and AR. Over 4.5 billion people use the Internet, and that is over 55% of the world population. But the stat I want to talk about is that around 38% of people quickly leave a website for good if they do not like the content and the layout. And over 75% of people decide about the credibility of a business based on web design.
As machines become more powerful and smarter, they start "thinking" on their own and can also predict and anticipate scenarios in the future. Also, being proactive in their approach enables them to plan accordingly and can be a great way to minimize problems and errors before they become a headache.  So, how can AI contribute to this and how web developers can reap the benefits of this amazing technology?
Read on as I discuss AI in detail with three important aspects: helping developers make their daily tasks easy. And offering new techniques to make the current process easy.
1. AI in Web Development
Over the years, app development has evolved from simple text pages to dynamic websites that offer great visuals and support. There are numerous ways in which AI can benefit web development. First, a user interface (UI) is one of the most important aspects that can make visitors interact with the website. And AI can do the trick for most websites by offering seamless support.  For example, the home screen can be changed according to a user's preference and is safe to use. And also the options so that that user can have a personalized experience.
The use of voice search is one aspect that can offer visitors efficient use of any website and get the information they are looking for in a jiffy. Optimized voice search is used so that any website can offer a voice-activated search. Smartphone users are already familiar with this technology as Alexa and Siri are now household names. But with optimized voice search, websites go one step ahead so that anything on the website can be searched within a few seconds.
Optimized voice search is also immensely helpful for people with physical disabilities. While it can be a problem for people with any issue in speaking, most websites now offer advanced features which can even recognize speeches that are not perfect. That is why the accuracy rate of voice search is over 80%, which is quite high considering that this technology is not decades old.
2. Chatbots
Similar features are offered by chatbots, but they go one step ahead as they provide live chat and answer all the queries from the visitors in real-time. And with AI backing them up, they can correctly predict what a user is thinking about a product and whether he is genuinely interested in buying the product or just killing time. With the help of a web development company, businesses can easily incorporate search chatbots that can rightly protect the future.
Techniques like data encryption and behaviour analysis are enough to make chatbots exceptional in support. The ultimate goal of any website getting quality leads so that its sales can increase. Chatbots can engage visitors and offer them all the facilities and options to know more about the product. And through this conversation, they correctly predict whether a person is looking forward to buying the product. Or they make them stay on the website by discussing issues and features of the product in which he may be interested.
3. Automating Tasks
One of the biggest advantages of using any technology is automation. And the same is true with AI as it offers exceptional capabilities to make developers automate several tasks. Without AI, the workload becomes unbearable for most developers, and that's why AI is more than a respite for them. For example, a code is sometimes needed by the developers to stop an operation after a certain action is performed. Using some conditions can be good, but what if that code would slow down the entire process? AI can handle this aptly so that everything works smoothly.
Over to you
If you think that you can add something valuable to this blog or want to ask a question, you are more than welcome. For any feedback too, please use the comments section below.
You may also like: 4 Skills that Modern Web Developers Must Possess to Assist Businesses
Image source: Pexels.com