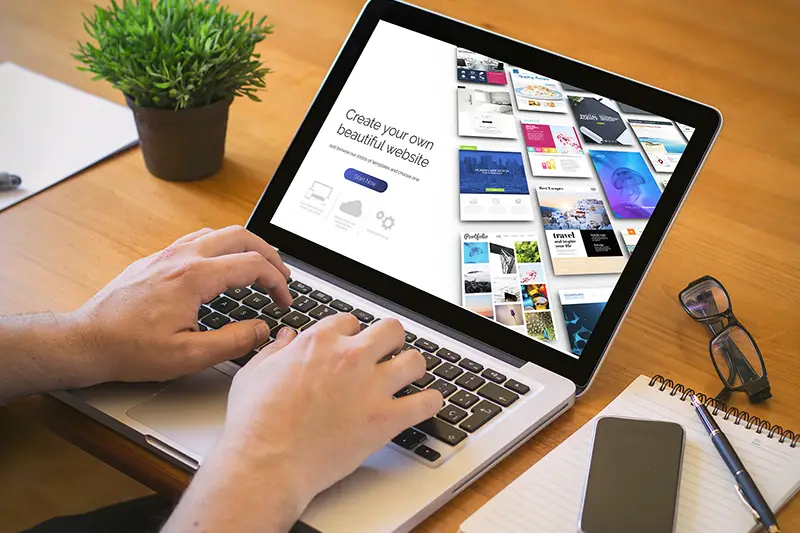 4 Design Aspects To Woo Your Website Visitors And Leave Them In Awe
Web design is often considered one of the most critical aspects of e-commerce businesses and shopping portals. Some people argue that it is so important, as it must be the content and services being offered by the company that must be considered. Web design can make people stay on a website, especially if they visit it for the first time.
Getting quality leads is the goal of every website dealing with any product or service. And an innovative and attractive design can offer this. Please go through this blog as I discuss four crucial aspects that can make things easy for any company to get leads and start making new customers.
1. Offer Something That'll Interest your Visitors
Design is not all about images and graphics that are out of this world and videos that can make them watch it repeatedly. You can offer something extra to your visitors that can interest them, and they will come back for more. You can make the design of your blog interesting enough, with the content being the main attraction. You can start with something about your product and how your prospective customers can take advantage of it.
Start positively mentioning your product but do not beat about the bush. Be on the point in your approach so that no one will become bored or leave the blog midway. The power of the content comes into play here, and coupled with a great design; you can certainly achieve your goal.
2. Exceptional Email Newsletter Design
You can show your design skills in a newsletter that can highlight all the positive aspects of your product. Designing is not just about making your website look pretty. However, it encompasses everything that can make or feel like a product, something more than the ordinary. That is why offering a newsletter through email can be a good ploy for most companies.
Newsletters can be one of the best ways to get the attention of your prospective or current customers through design and content. You can experiment so much with the design of your newsletter as there is scope for it compared to a website. The best reason for using a newsletter is that it is a reminder call to the person reading it so that your product will always remain in his mind.
We all are busy in our lives, and such reminders like a newsletter can draw your attention towards a product. The designing of the newsletter can give it the wings to fly high and immediately impact the reader. The newsletter frequency for the date should be precisely the same each month to make a good impression. People going through a window that you are serious with your business and do not take your customers for granted. Regular updates of your product or service will offer something to look at for the readers and maybe a catalyst for a positive response in your favour.
3. Specialize in a Particular Product or Service
This is one aspect that may confuse my readers, so I will try to explain it in detail. Most shopping portals try to sell as many products as possible. They think that as they have invested a lot in making a website, they can sell multiple products through it. There is nothing wrong with this approach, but when you focus on one or two products or services, the result can be very different.
Being a jack of all trades isn't a good idea for a company. And that is where the use of web design can make a difference. Highlight the best features and options of your product as the visitors will notice your dedication and focus. Your hard work on your website will be visible as you will use all the best web design aspects. In addition, the use of the latest software and tools will give your web design the edge to leave no stone unturned in getting the attention of your prospective customers.
Concerning your product, if you are trying to compete with a big company, this is one aspect that you should adhere to. Otherwise, you will not be able to make inroads into the minds of your potential customers. On the other hand, if you think that this is not something straightforward, you can always support a premier web design agency to help you out.
4. The Product Page
This is the section where you have to showcase your product in the most fantastic fashion possible. Even if you have to burn the midnight oil to make this happen, take your time but continually develop a great strategy. For example, if you have different categories for your product, create a separate page for it and offer minimal content coupled with exquisite design to get visitors' attention.
Attracting your potential leads so that they give your product a chance is easier said than done. Always think about ways to make your design and do the talking. You can also showcase case studies, reviews, and testimonials from your current customers on the product page. This can be a great way to induce more interest from the visitors. And if you can put the social media buttons on this page, the visitors will see what the activities are on your profile.
Impeccable Design is the Key
The design of the case studies can also make a good impact on anyone going to do it. Like the newsletter, the design coupled with good content and CTAs can trick for a product, unlike any other feature. Offer as much information as possible with the latest stats and graphs showing what your product is really capable of. Never go overboard with the design of the content, as case studies are always made professionally. Do not treat this as a PowerPoint presentation but something on which your future depends.
Always take some time to see what your competitors are doing and how they are treating this aspect? This will give you a good idea about what needs to be changed in your case study regarding design and execution. Indeed, you do not have to copy the design but have to give your design a new treatment to make it count.
Over to you
If you think you can offer something valuable to the blog or ask a question, you are more than welcome. For any feedback too, please use the comments section below.
You may also like: 7 Things to Remember When Designing a Responsive Website
Image source: Shutterstock.com