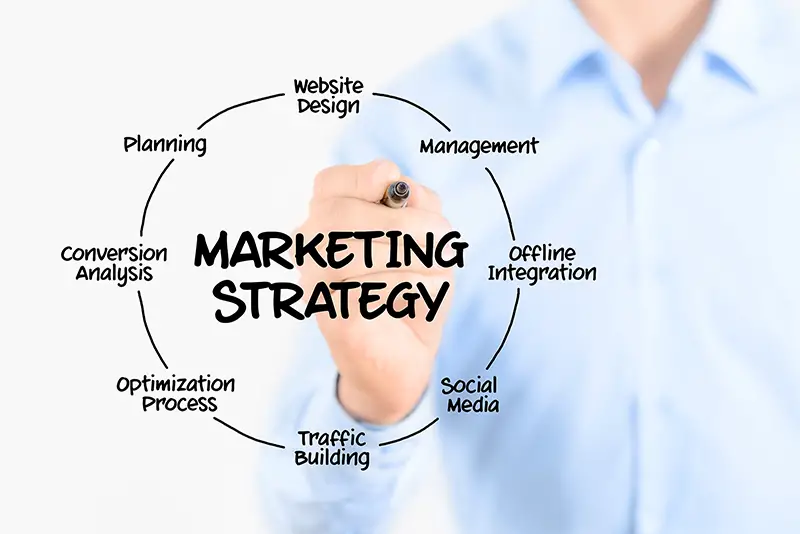 4 Types Of Marketing Strategies And What Businesses Can Achieve Through This
Tesla is one of the most technologically advanced companies in the world. When it comes to setting new benchmarks, especially in electric vehicles, we all look forward to Tesla. That is why its entry into any new market is keenly anticipated and watched by the industry pundits. Tesla's entry into India was always on the cards, but there were few barriers. Tesla is still to make an entry in one of the biggest automotive markets. Let me offer some analysis concerning this aspect.
The automotive market in India is ripe, but not much can be said about it right now regarding electric vehicles. Even the big players like Honda, Ford, and Toyota are also playing it safe and not trying to rush through their electric vehicles in India. Tesla doesn't produce economy cars just like Maruti Suzuki and other brands which dominate the Indian market. Tesla offers luxury sedans that cost at least three times what small economy cars cost in India.
Apart from this aspect, there are other barriers too, like Tesla is looking to build a plant in India. But getting text incentives and other factors make this stuff for Tesla to start right now. India is looking to counter the threat from China, and that's why they are wooing Tesla to come to India. Only time will tell what will happen, but for the time being, the picture is not looking too rosy for Tesla.
What Businesses Need to Make it Big?
New and innovative ways of marketing are always on the mind of not only big businesses but also SMBs. Without expert marketing of their products, companies cannot reach the masses, especially their target audience.
When it comes to making strategies for a marketing plan, it is all about making a detailed plan. In contrast, the tactics are specific actions in this concern. As you have read, even the size of Tesla can face an uphill task in getting their act ready. That's why businesses should leave no stone unturned in getting into the groove.
So, what are the four main strategies a business can come up with and how it can work for any company? Read on as I discuss them in detail now.
1. Market Penetration Strategy
Market penetration strategy can be related to digging deep in the market to make a need for a company. This is certainly not easy, but with time and a great strategy, this can be achieved. A marketing plan must be devised to make excellent inroads in a market, even if it is highly saturated. We can take the cue from the Tesla example as it is entering the Indian market with many players. And most of them are well established. But we all know the marketing strategies of Tesla in the USA, China, and other countries, and that's why we can expect a good show from them.
For deep penetration into a market, there can be different strategies according to the marketplace. And that's where companies have to be wary of different factors so that their strategy should work.
2. Market Development Strategy
Market development strategy is required mainly by new companies looking to introduce their product in a market. The development of new opportunities in any market can be tough because the current players will be stubborn. It can be difficult for new players to make a mark for themselves in the market. And market development strategies need to be revised after much research and analysis.
Think about what can work for you concerning your target audience. Businesses don't have to target every person in a city or country. Development strategy needs to be laser-focused on their customers so that everything can be taken care of without any hiccups.
3. Product Development Strategy
Some of you may argue that the product development strategy must be placed before the market development strategy. And to an extent, most of you are right. Product development strategy needs to be focused on how products can be developed. A sound strategy is needed in this regard, and that's why it is imperative to know more about your competitors to make a strong impact.
Product development can relate to many other factors if a product is not performing according to the requirements. This strategy consists of developing new ways of making a product work for its target audience. With time and resources, you can conduct a detailed survey of the market to be aware of exactly what your audience likes in a product. And this will help you in devising the strategy and changing the product according to the requirements of the end-users.
4. Diversification Strategy
The diversification strategy relates to making your product diversify according to the various market segments. A product can market to different segments by diversifying its range. For example, a milk brand can diversify its products to cater to different market segments. The same milk can be branded as rich in calcium, full cream, and milk in its purest form. Now it is up to you to find the target market for the products you have developed, and this will be an interesting and exciting journey for you.
The diversification in products can be different sizes of the same product. Or the product line can be completely changed by introducing you get and other products to support the milk. Businesses need to diversify to gain market share, and a diversification strategy can work for most companies. But just like the three strategies mentioned above, it is easy to devise.
Businesses need to think about what can work for them in a particular market and if their product is right. Don't try to make a product work in a market if your strategy is telling you otherwise. You may think that you can place your product in the market with good marketing, but there are scenarios when this is not the right way forward. Think of your strategy that looks exceptional and do whatever it compels you to do.
You may also like: 7 Digital Marketing Tools in 2021
Image source: Shutterstock.com