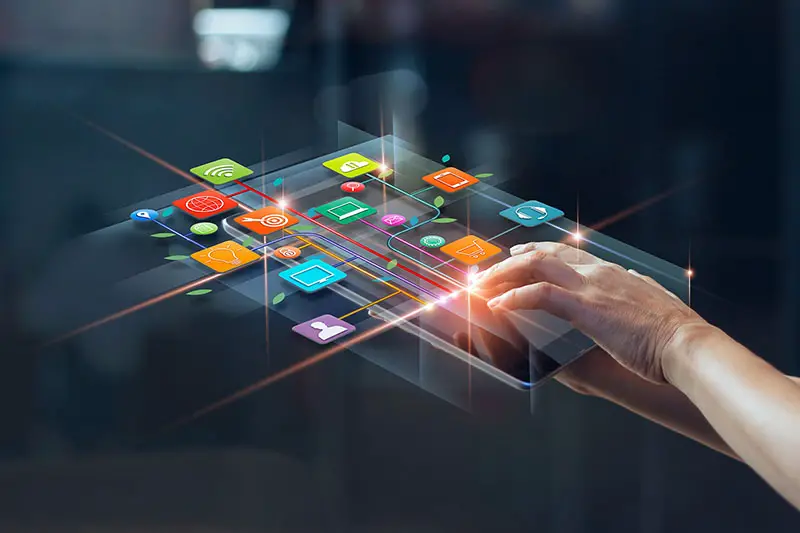 7 Digital Marketing Tools in 2021
Digital marketing is the new technological way of marketing without investing large amounts of money. As we can see the surge in the number of internet users during the pandemic, it is clear that people are conscious of its benefits and are making most of it.
Also, there is a gradual increase of small and medium scale online business in the pandemic period. To get a competitive edge over others, businesses invest heavily in digital marketing to make their work easy. To amplify customer engagement and produce high ROI, digital marketing is the one pit stop.
7 Digital Marketing Tools in 2021
To recognize which marketing tool is best to use in 2021, we have analyzed the market requirement and utilization of the tool. To know some of the best tools in the market, we have listed below 7 Digital marketing tools in 2021.
SendInBlue
Email is one of the effective and efficient ways of marketing. It engages authentic customers and delivers the maximum ROI amongst all different marketing strategies.
One can expect around 760% of revenue just by running a simple email campaign. More than 61% of people like to be contacted via email by brands. So this is a huge number compared to other marketing methods, even if it's still an old strategy.
SendinBlue is the top email marketing tool present in the current market. Founded in 2017, 14 years ago, they presently have 90,000 users and send over 180 million emails every day.
SendinBlue helps in email automation by sending scheduled emails in response to specific events or activities conducted by the user. Automating workflows reduces unnecessary time so that you can focus on more relevant things. It sends newsletters or large/small scale campaigns with ease in more personalized email by running a marketing campaign. Eventually, this will help in engaging more customers.
Provided with a professionally personalized email template library and drag-drop email builder, you can send your subscribers a beautiful email within a minute. Integrated with another tool like WordPress using the Sendinblue plugin is the icing on the cake.
SendinBlue is more than just an email marketing tool. You also get a whole suite of various tools for building customer relationships. SendinBlue has come out most beneficial for small and medium-sized businesses considering their pricing. Sixty-five dollars a month for premium access is not a big deal considering other marketing tools in the market. They also have enterprise access for the customized service according to the business needs and requirements.
Podcasts
Radio is something that we have been listening to for ages, and now they are re-introduced differently in this digital world, Podcast.
According to science, listening has given more favourable results than reading. Therefore, the traditional strategy of radio marketing is still being used by most businesses. Podcasts are the new way of marketing and have shown better results. People aged between 18-50, having a two-thirds target audience of podcasts, have acted upon advertisements.
Moreover, music streaming platforms have experienced a booming increment in paid subscribers over the past couple of years. Hence the question arises, why should businesses not initiate the marketing strategy on these platforms? Spotify has a 144 million user base and is currently one of the best platforms for marketing. However, there are other platforms such as Gaana, Apple music which additionally has many customers worldwide. Therefore, targeting the right audience with a bit of honesty will get you, trustworthy customers.
Monday.com
Nowadays, whether it's small or medium, or large size businesses, all require a tool that helps them manage their business in a more organized and systematic manner. A company needs a management tool that provides a workspace where teams can collaborate and work as a unit.
Monday.com manages the project with ease.
The project owner, Team leader, Team member get all the features of project management in accordance with their designation and need. This tool has all the technical elements which keep the whole team engaged and up-to-the-minute.
Scrolling through countless emails and messages can be sometimes exhausting, irritating, and time-consuming. With the help of monday.com, you can post updates, tag team members, and remain in a communication loop. It also helps in avoiding recursive work by automating the task or activity.
Every project has its unique operational process, a different aspect of working, and we need a particular app to accomplish the specific task. Monaday.com provides you with an exemption to build your personalized application.
It also helps view the analysis report in the chart, kanban, and many more so that visualizing and understanding the data will be easy for the user. Pricing is affordable and also comes with free access to limited features.
Google Adwords
Google Adwords help in funnelling the potential prospects through the google search engine or google maps. It identifies the uniqueness in your content and then advertises according to the keyword search by the user. You have to specify the keyword, and Google AdWords will exhibit the ad or link of your content first.
It has a pay-per-click payment method that means you will solely get charged when the user clicks the link or visits your site(call to action). You can set your budget according to your requirement and can stop the service anytime you time. Google AdWords will show the result for that specific period.
If you want to engage the customer locally or internationally, google AdWords will surely help you. It is a very effective tool if you utilize it correctly. I would recommend you to have this tool constantly.
SproutSocial
No one in this world hasn't been using social media. 90% of people use social media platforms like Facebook, Twitter, Instagram every day.
Looking into the percentage of usage, Social Media is the best Digital Marketing platform.
Social media management tools like Sprout social help in managing the content of your social media account.
It gives the complete analysis of your customers and engagement achieved from the particular post. Social marketers don't have the time to do all the things personally; that's why it's essential to use a tool that plans, organizes, schedules your post accordingly with popular tags and keywords, and gives you the insights.
It simplifies the work and is regarded as one of the best marketing tools to have in 2021. It offers a 30-day free trial and then charges $149 per month for each user.
SEO Analyser
This tool gives a detailed analysis of the website. It helps discover the quality of your website, which eventually will help you create better content than any other website. Identifying the cause solves most of the problems. This tool will do the same for your business.
It will help recognize the quality of your website and give a detailed analysis and structuring of your website. This tool will also give you the feature of comparing your site's SEO to your competitor's site.
The most crucial point is that it's free of cost and will save your hard-earned money. SEO Analyser is one of the most important digital marketing tools to have in your basket.
Grammarly
Weak in grammar? No time for proofreading? Well! Grammarly is the solution. Grammarly helps in figuring out the grammatical errors in the writing. With a lot of content bombarding every minute on the internet, competition has increased immensely. To cope with this problem, we want a tool like Grammarly to help us with our proofreading and many aspects of our writing. It also helps in checking the plagiarism of our content.
With the increasing demand for content, English writing ought to be correct and with no grammatical mistakes. Its user interface is easy and exciting. This tool will save you a lot of work and time.
It also gives free access to some features, but to get the complete set of features to understand different layers of your writing, it provides premium access also. You can check its pricing on their site.
Closure
The world has a population of 7.83 billion, out of which 4.66 billion people are active internet users. The average hour spent on the internet is 6 hours 43 minutes each day. For every second, there is 6.59 billion GB of internet traffic. These facts and figures are more than enough to believe that digital marketing is the key to success. Besides that, it is cost-effective as compared to traditional marketing.
Without these digital marketing tools, no business can survive this much competition. Every year new tools are coming into the market claiming their expertise.
Above are the 7 digital marketing tools in 2021 that every business should have in their basket.
You may also like: Digital Marketing Trends That Will Explode Your Brand Awareness
Image source: Dreamstime.com