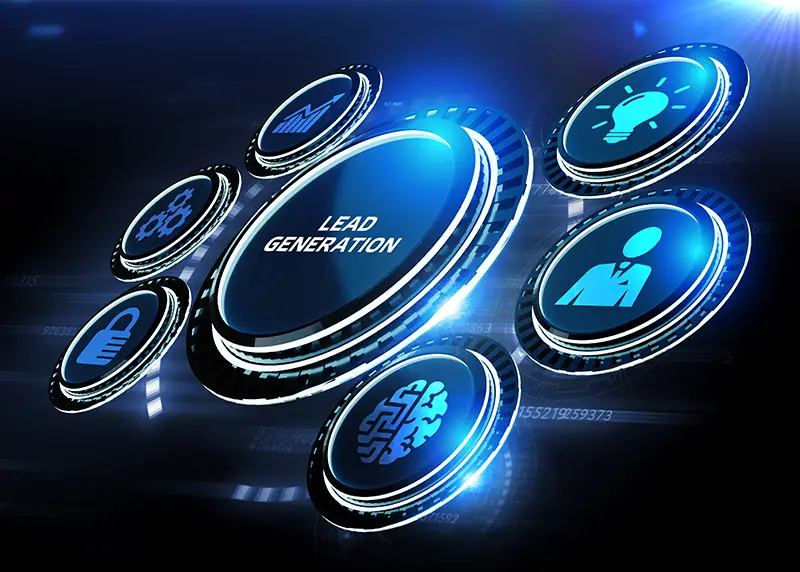 6 Killer Lead Generation Ideas to Make Your Marketing Campaign a Big Hit
If you are a marketer and looking for some effective lead generation ideas for your next campaign, this post is for you.
Lead generation is not an easy job. As most Google search result pages are packed with great content, it has become quite challenging for marketers to generate leads. There are millions of businesses that are putting their best efforts to earn the attention of their potential customers. In order to stand out in the competitive business world, you need to think outside of the box and come up with some brilliantly creative lead generation ideas that really work for your business.
Let's discover some creative lead generation strategies that encourage prospects to make a well-informed purchase decision and become loyal customers.  
      Focus on Helpful Videos
      Offer Something for Free
      Harness the Power of Gamification
      Add Real-Life Success Stories  
      Build a Strong Community
      Create Infographics
 Lead Generation Ideas for your Next Marketing Campaign
 1. Focus on Helpful Videos
Video marketing is one of the most important parts of a business's marketing strategy. Creating informative, educational and entertaining videos can help brands get the attention of their prospects. According to recent video marketing statistics, more than 54% of consumers are interested in digital video content and expect brands to share more video content.
If you haven't incorporated video content into your marketing strategy, it's high time to start creating educational and how-to videos for your prospects. Video content can easily be absorbed by your target audience while efficiently conveying the message you want to communicate. Focus on creating problem-solving videos to help your potential customers understand how your product works. If users learn from your videos, they will eventually come to your site again to make a purchase or do a subscription.
2. Offer Something for Free
There are many established brands that are offering free tools, guides or subscription models. Offering free tools or products is one of the most creative lead generation ideas that really work. Free trials allow brands to give great value to their potential customers and encourage them to sign up for email lists, follow them on social media or purchase a product.
Free trials allow brands to show their commitment to quality service, which will eventually attract more clients in the future. Besides generating leads, this tactic also increases brand awareness and helps you gain more followers that will in turn generate more qualified leads and purchases.  
3. Harness the Power of Gamification
Gamification isn't a new concept; businesses have been using this creative tactic for many years. Gamifying lead generation is a creative approach that generates a fun experience and persuades your prospects to give their information. Quizzes are the most straightforward game form that can generate leads by interacting with visitors through interesting questions. People find it so interesting as they get super excited to check their skills and curious about the results.
You can also experiment with this lead generation strategy for your brand to delight visitors, stay engaged and empower them to take the desired action. So, create an interactive quiz that speaks directly to your target audience and brand and get ready to drive more leads.   
4. Add Real-Life Success Stories  
Adding real-life customer examples to your website is undoubtedly an excellent way to guide site visitors on how they can make the most out of your products or services. People are looking for real people using your product or service to convince them to try a product or gain valuable insights.
Sharing customer experience in video testimonials is the best strategy to drive more leads for your business. It can create a strong emotional connection with your potential customers and inspire viewers to take the next step. If you want to connect with your prospects on a personal and emotional level, share your customers' success stories, and it will eventually strengthen your lead generation strategy.  
5. Build a Strong Community
Building a strong community is a lead generating as well as lead nurturing method that can unintentionally generate leads for your business. Try to actively participate in forums and discussion platforms to share your industry knowledge, expertise and information about your products or services to like-minded prospects.  
Some brands participate on Quora and Reddit; others build their own community and invite followers to discuss their ideas and ask questions. Some reputable brands host groups on famous social media platforms to gain maximum engagement and build brand awareness. So, build your online community and allow fans to share their ideas, build sincere connections with your prospects and other members of the community.
6. Create Infographics
It's no surprise that infographics are the most powerful communication tool that can catch the viewers' attention and convey the message in an engaging manner. It is the most interesting visual content type that brands use to increase engagement and website traffic. Creating an infographic for your target audience that provides value can position your brand as a credible resource. Furthermore, an infographic can rank higher on search engine result pages, eventually driving quality traffic to your website and converting visitors into qualified leads.
Are you Ready to Experiment with These Tactics?
Here you go. These are a few creative lead generation techniques that you can experiment with to catch the attention of your target audience and generate qualified leads. No matter which lead generation tactic you choose, remember to educate, entertain, and inspire your prospects, and you will soon receive too many leads.  
You may also like: 7 Best Lead Generation Techniques That Actually work in 2021
Image source: Shutterstock.com