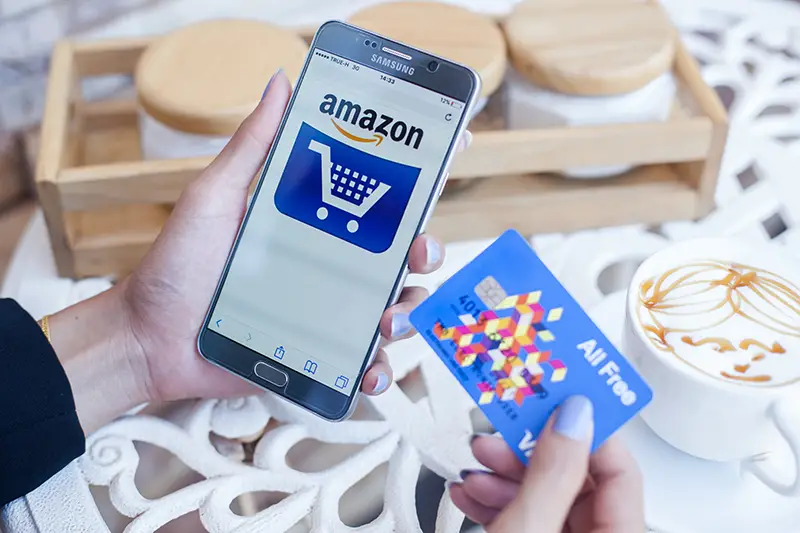 Amazon's Latest Marketing Campaign is Based on a Novel Concept and Great Execution
Amazon is a giant when it comes to offering e-commerce solutions worldwide, along with other services like cloud services and online streaming. Its reach in North America and Europe is extensive as businesses struggle to compete against this behemoth. Unfortunately, just the Amazon Prime service is enough for most businesses to think of something other than competing with the industry giant.
Amazon Prime is available for just 90 dollars, and the best part is that you get free same-day delivery of thousands of products. Only a handful of them will be delivered to you the next day as they can be termed niche products. Let me define this aspect in detail with a brief history of the Prime service.
Amazon Prime
Amazon launched its flagship Prime service in the US in 2005 for just 79 dollars. Its offer was simple but mind-blowing, free shipping service to all the 48 contiguous states of the USA within two days and discounted one-day shipment. Now Amazon Prime is available in over 17 countries, and Turkey was the latest country where it started its operations in September 2020, even as the COVID-19 pandemic loomed large over the country.
This was termed as a novel idea in those days, and even now, it continues to amaze businesses as they look in awe. Needless to say, it captured the market within a few years, and with over 200 million subscribers worldwide, it is one of the most successful marketing ideas of all time.
Even after getting the hold of the market with Amazon Prime, the company strives for more and always looks ahead. Several factors run in its favour, but the few recent campaigns have made it big. Let me give a review of these campaigns and how Amazon will rule the market for the next several years without any worthwhile competition.
"Prime Changes Everything" Campaign
Amazon reimagines the classic tale of Rapunzel and a leading figure from history, Cleopatra, to mesmerize their audience. The premise is about these two characters using Amazon prime and changing their destiny and world history to an extent. It is quite a clever marketing ploy by Amazon as they have chosen two very unique characters. Not many would rate them as the most popular among children and history, but nonetheless, they have some importance. And now Amazon has changed everything for the better, of course for themselves!
This campaign was launched in August 2021 and has already garnered great reviews for the delivery giant. In the ads, both Rapunzel and Cleopatra are shown as Prime-savvy characters and chose convenient shipping and benefits to change the course of history for them. Rapunzel buys a ladder for herself to come down from the tower instead of waiting and waiting for Prince Charming to come and rescue her. While Cleopatra chooses to be a good ruler after watching "Coming 2 America" on Prime Video.
A Stroke of Brilliance
There can be several positives that can be taken from these ads. For example, when Rapunzel orders a stair and then goes on to start her own business, this is a theme to empower women that they can do anything no matter how hopeless. And in the Cleopatra ad, giving people what they love to use and can make it worthwhile is another theme that can be connected to everyone around us.
Businesses around the world can learn so much from these ads and the marketing campaign as a whole. Let me shed some light on this factor.
How to Market a Product?
Small businesses can learn some basics about how to market a product. But above all, it gives everyone a chance to see how to put forward a brilliant idea while also giving your brand the much-needed boost. Think of the two ads that I have mentioned above, and you won't see any aggressive advertisements about Amazon or its products. But the overall theme and concept connect with the target audience instantly. So even a person who doesn't know much about Prime or even Amazon's products will also connect to it.
There are important lessons for businesses, such as how to make good grounds by using online advertisements. The advantage of putting your ad on the web is that, but surely the whole world is your audience. Now, you have to be a little conscious because if you target a vast market like the entire Middle East or Africa, you may get lost in creating the perfect recipe for success.
Ads to Woo your Audience and More
The role of an experienced ad maker will come into play here so that the company is presenting and the featured products are showcased perfectly. You don't need to be over-dramatic or use some out-of-this-world concepts. As you can see, the classic tales of Rapunzel and Cleopatra have been changed to suit the needs of Amazon very smartly. There was no forced narrative in the ads as everything went smoothly.
Businesses can work smoothly and create ads that can attract their target audience without breaking the bank. Research about your product and its competitors is a requirement as a basic concept or theme can be selected for the ad. The treatment of the ad and how you present it on the screen is what matters. Indeed, small businesses and startups can't think of spending millions of dollars on lavish ads just like Amazon Prime, but skilful execution can make things work for them.
The Future
You don't need a crystal ball to predict the future for Amazon Prime. It is for anyone to see as millions of customers are expected to join as Prime subscribers as Amazon is slowly but steadily expanding its customer base. For the time being, Amazon is basking in the success of yet another campaign as they have achieved tremendous success yet again. At the same time, businesses across the globe look to find the answer for coping with the behemoth called Amazon.
What is the experience of creating a marketing campaign? And do you think that campaigns like Amazon Prime have introduced can work for your company? Please ask any question you have in mind or offer your valuable feedback for this blog by using the comments section below.
You may also like: Start a Business Featuring a Unique Product and Marketing Ploy to Make it Big
Image source: Dreamstime.com