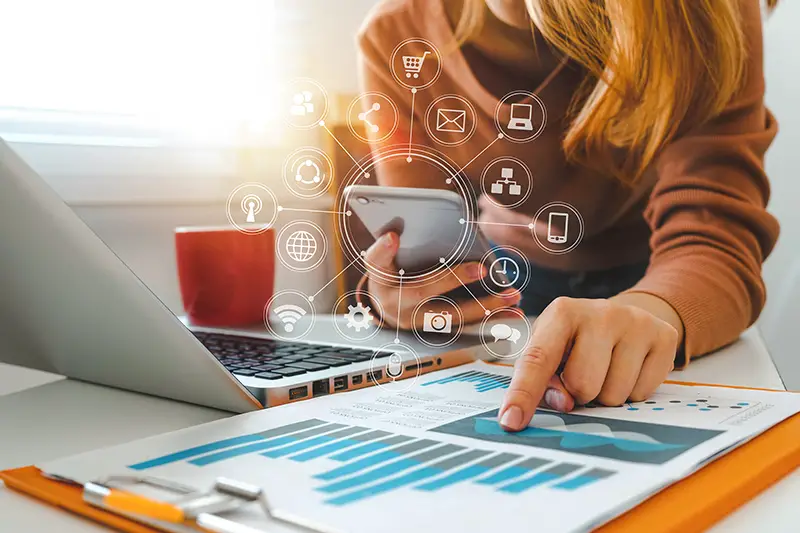 Start a Business Featuring a Unique Product and Marketing Ploy to Make it Big
Forbes publishes its 30 under 30 report annually to recognize the performance of the best young business leaders and entrepreneurs from around the world. This is a prestigious list as young people from around the world vie for a spot here. In its 10th year now, anyone listed on this knows its worth as they proudly flaunt the distinction.
Businesses have taken a hit during the recent COVID-19 pandemic. With the second wave, the virus is looking even stronger than ever, but as the vaccines have started to roll out, things are looking a bit better for the future. The young leaders featured in the list also faced the dire consequences of the virus, but most of them came out triumphant. While some were lucky to have a product or service related to medicine, others also applied apt strategies to deal with the situation.
Please take a look at how an AI software made its inventor a multi-millionaire.
Dealing with the Technology
Al Monshin Ubie is a cloud-based artificial intelligence software. It helps doctors to reduce the time it takes by two-thirds to diagnose a problem/illness as they read a patient's history. You may think that it is not a revolutionary product, but what about the time it reduces so that a physician or a surgeon can take care of more patients.
Co-founded by Dr. Yoshinori Abe in 2017, this AI software takes care of patient's written responses as they are translated into medical terms and put into charts. Ubie raised over 7.2 million dollars as the software is now used in about 120 medical facilities.
The example mentioned above is a testament to the fact that a revolutionary product like this can make a difference in the lives of millions of people in Japan. And surely it will be a great product when its operation is expanded across the world. And that is the reason why this is such a successful product.
Athletes and Players also Benefit a Lot
Gone are the days when only the people with a bright business idea would get the largest share of the pie. Nowadays, even top athletes earn a fortune that sometimes is even bigger than certain bright entrepreneurs. Several Tennis and Badminton players are in the list of 30 under 30 by Forbes this year. And they are not just limited to their earnings and what they get after promoting different brands. Some of them become entrepreneurs themselves and start successful businesses.
One great example of yesteryears is Maria Sharapova, who started a candy brand named Sugarpova, which became highly successful.
Let me define this story a bit and what aspiring entrepreneurs can learn from it.
Sugarpova, A bright Idea
Sugarpova is a Range of confectionery launched by Maria Sharapova in 2013.  it was an instant success in many countries worldwide, especially in the native country of Russia and several eastern European countries. Sugarpova was also launched in the USA and several Asian countries to where its demand soared as the marketing of the product was amped up.
Maria Sharapova's rise to fame is nothing short of a fairy tale story. There are many ways in which her success prompted many other players from other countries, especially Eastern Europe. She made headlines around the world after winning Wimbledon at the tender age of 17. Regarded as one of the best servers in the game and a good player of serve and volley, she has offered great resistance to the world's top players. And with Sugarpova, she made sure a product of the highest quality is offered to the consumers.
The Lessons We Can Learn
There are several lessons we can learn from the success of Sugarpova, but one thing is for sure. All it takes is a great idea, and to make it a reality, a good marketing campaign is needed. Maria Sharapova used her fame that she earned by playing tennis and a great strategy to market it. It is interesting to note that Sugarpova is not something you can buy from any confectionery store or shop in your street. It is a premium-priced product and is only available in certain big hyper stores and through its website.
You may wonder why such a strategy was applied when marketing confectionery products. Such products are produced on a massive scale to lower the cost. According to Maria Sharapova, it was more of an experiment that she did rather than to earn money or to become a businesswoman. Although the product became a hit, she never tried to lower the price or mass produce it to be available in every nook and corner of all the countries in the world. This is a strange decision of sorts, but I have already mentioned the reason behind it.
What Do Young Business Aspirants Can Learn?
From the above-mentioned two examples, there are many businesses that young aspirants can learn about starting a business. The first example of AI software shows that the possibilities are endless. There are many fields in medicine that need in-depth research and analysis to make a breakthrough. Several medicines and vaccines every year. Just think about software that can come up with exceptional covid-19 vaccines that will work around the world. Indeed, a game-changer of sorts will undoubtedly pave the way for many more such software and tools.
In the second example, it is described that celebrities can also choose to start a business and become successful at it. It is like expanding your portfolio so that your brand value can increase, and you can command more in terms of fees for marketing big brands and increasing your reach.
Final Word
Doing a business is not all about starting with a product and spending years marketing it. Over 90% of the startups fail to materialize, and the rest of the 10% also face an uphill battle in making it big. Think about a strategy or a marketing ploy that can make your fortune better rather than sticking to the traditional ways of doing business. Think outside of the box for making a splash in the business world rather than looking from the sidelines and waiting for a miracle to happen.
If you think that you can add something valuable to this blog or want to ask a question, you are more than welcome. For any feedback too, please use the comments section below.
You may also like: How To Build A Successful Digital Marketing Campaign
Image source: Shutterstock.com