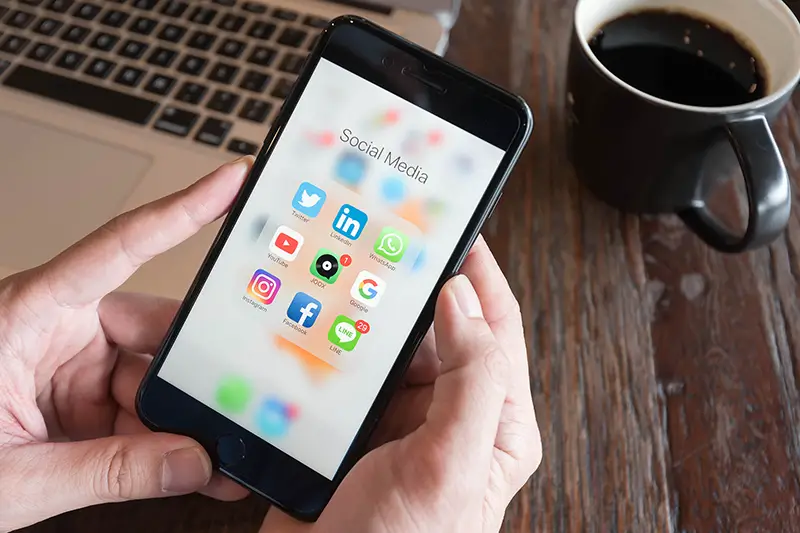 Best Practices For Key Social Media Platforms Helpful For Social Media Marketing
As a rule of thumb, creating content that is specific for each platform is always going to go down quite well. For example, creating worthwhile captions for Instagram and videos for LinkedIn is excellent. This post will help marketers learn some essential tips and tricks for each platform.
The 'one size fits all formula doesn't work for social media anymore. If companies and brands wish to target a younger audience, they need to know more than what is on the surface. Snap chat filters, TikTok challenges, and Instagram Reels are hip and going on. So here are some questions social media marketers should ask themselves in terms of individual platforms:
Why are people using this platform?
What kind of people will reach on this platform?
What kind of posts work best for the platform?
How are the posts unique to the platform?
Here are some critical tips from social media experts to help businesses, brands, and organizations improve their organic reach on social media.
Facebook
Keeping it short and snappy
It would be wise for marketers to keep the word count low, keeping it concise and staying SEO optimized. By adding keywords to photos' captions and the videos shared in a tactful manner, they will raise the rankings across Facebook.
Not to overuse hashtags
Those who have searched for Hashtags on Facebook should try #working them in their captions' text.
Instagram
The bio acts as an SEO snippet
If brands are desirous to drive people straight to the profile, they must know that the bio works as a search engine optimization snippet. It indicates that using keywords will be highly beneficial to the profile. Since no one will be searching the names, how about using titles like Fitness Influencer? Maybe that ought to get some hits.
How many hashtags should be used?
Social media marketers can use up to 30 hashtags on their posts and 10 on their stories. However, just because up to 30 can be used does not necessarily mean to use all of them in one go. Marketers recommend using only a needed amount, plus they also recommend not relying entirely on the most popular ones too.
Moreover, in the game of hashtags, marketers are also at risk of getting lost in a very long feed. They should look for niche ones. In short, they should be the big fish in the small or medium-sized pond.
Addition of hidden hashtags
On Instagram stories, experienced professionals recommend tagging the location and adding hidden hashtags.
Marketers should add their location and sort of shrink it down so not everyone can see it. Yet, this does not necessarily mean to hide it (yet, location should always be tagged in posts). Such is done to make sure the story has no clutter in it. It is also done to help people search for the location or hashtag to help them find what they were looking for.
Twitter
Hashtag limit on Twitter
Twitter has no limit to hashtags. That being said, no social media marketer recommends the usage of more than three hashtags. Instead, just like Facebook, marketers must try adding them into the post's caption.
Staying consistent
This factor can be stated for numerous platforms. Twitter is, however, different. It is a high-volume platform with a quick pace. It can be easy to be lost in the Twitter crowd. Hence social media marketers must stay on top of the trends and be consistent in the best possible manner.
Pinterest
A source of inspiration
Pinterest is one of the best platforms for obtaining ideas and gaining inspiration. The platform is about inspiring users and not driving sales upwards. It is the perfect place to show off products in real-life scenarios. It also helps show people why they need the products.
Keeping things organized
The creation of multiple boards and keeping the audience scrolling is what Pinterest is good at. The platform is all about aesthetics. Marketers must make it neat, engaging and attractive. The platform is a visual platform with a lot of competition. Hence, creating covers for each board is the best practice for staying in business.
Installing the Pinterest extension in Google Chrome
This will help both users and marketers when they are scrolling online and wish to add something automatically to their feed. They can simply hover over any image and get it saved within two seconds. It helps add products with relative ease.
TikTok
Adding #FYP to each video
This will help get the video seen by everyone. It is an Instagram tactic, and it works well on TikTok.
An engaging start is a must.
Humans have the attention span of Goldfish. Yes, it is ironic and quite frankly speaking, no marketer should waste their time on TikTok videos. 
There is nothing more important than the first three seconds of the video. This is why it should be educating, captivating, interesting, shocking, or all. Unfortunately, people are constantly scrolling through TikTok and will not waste any time moving on to the next one if the video does not make the cut.
LinkedIn
Using media appropriately
As LinkedIn states, posts with images or videos receive 98% more engagement than those that do not. Marketers must avert usage of stock pictures and must post something authentic on the platform. LinkedIn is about business instead of Aesthetics.
Targeting the audience
If a page has more than 300 followers, the owners can target their posts based on location, industry, job, university and the like. This is something marketers do on LinkedIn. If the budget is flexible, experts recommend this step.
Marketers should have fun with LinkedIn Marketing. Social media is present to show a brand's personality and get people engaging on it.
Conclusion
This is how social media marketers can make the most of key platforms on social media. They must ensure that all of the tips mentioned here are followed in letter and spirit. If not, then social media marketing will become pointless. If followed, then it will become a boon.
You may also like: How to Strengthen Your Marketing Strategy for 2022 by Gaining More Twitter Followers?
Image source: Shutterstock.com