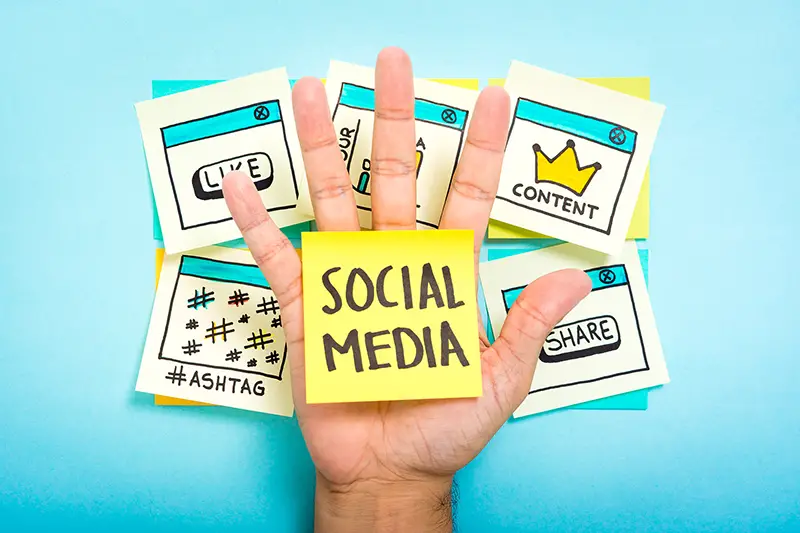 Brief guide on using the Right Platforms for Social Media Marketing
A lot of social media platforms were made with the intention of people networking with friends, family and colleagues along with other connections. As time, however, passed by, brands started infiltrating these platforms because they had the potential for social media marketing.
Undoubtedly, it is true, to date. However, more and more platforms are rising, and social media pioneers have started evolving more than ever.
Yet, social media marketing has not been around for quite some time. As a matter of fact, Facebook was created in 2004, Twitter in 2006, Instagram was made in 2010 (almost 12 years ago), and TikTok was made in 2016. It was also in 2010 that Facebook started offering advertising services for brands to target specific audiences.
Apart from ensuring consumers enjoy the features of their desired platforms, the platforms must hence ensure they are innovative and can monetize easily on the user base to grow the company, pages and the whole medium in total. These platforms are, after all, a form of business helping everyone.
How do social media platforms further monetize their platforms?
To further monetize the growing number of active users on social media, Platforms make changes constantly in their policies, algorithms and operations. For instance, the average reach of an organic post on Facebook in 2019 was 7.7%. In 2018, It was around 5.5%, whereas, in 2020, it fell to 5.2% (part of it can be attributed to the COVID-19 pandemic).
Due to this decline, brands everywhere are compelled to spend a certain amount of money on paid advertisements. This helps them reach their target audience, or else they may not exist in the digital world.
But this is not about something for brands to be everywhere necessarily. Yes, there are benefits to being on each social media platform. Yet, doing so might also thin out resources and demand brands, businesses and companies alike to focus on quantity over quality.
Each business, brand and company alike must create ideas for content on each platform. They must also ensure they maximize the features of each platform. They'll also need to manage and moderate each platform, create either a following, a community or both, and spend time and resources when it comes to advertising.
No need to be present on each social media platform
The key fact to understand is that not every business, brand or organization alike has to be present on each and every social media platform just to reach customers or a large part of their audience. Though the reach is not the only factor to consider in the social media marketing plan, it influences the way marketers construct their strategy. This will influence the way they are currently working.
However, keep in mind that various people will use different platforms. Each of them has multiple features, selling points and differing demographics. So, instead of thinking about how a business can be omnipresent, it would be wise for marketers to think about which platforms will work best for their target audience and business goals.
Best practices businesses can implement to raise the social media platform's value for their marketing goals
Companies can start working on making the social media platforms work for them. They can take the following steps to thrive in their respective industries by spending their advertising and marketing resources wisely.
Making targeted ads
Nothing can beat the reach of targeted ads as compared to organic posts. Apart from ads, making such ads ensures the business is seen by the audience who have already exhibited hints of interest via their online behaviour.
Using more of certain formats of content
Some formats are given more priority over others when it comes to reaching the target audience for organic posts. For instance, Facebook shows less of images and a lot of videos, along with a lot of posts on groups, than of brand pages on each user's news feed. 
Some ideas are also best explained using a specific format, and the uniqueness of each platform makes it dynamic and effective for the targeted users.
Focusing on quality over quantity
No matter how much brands spam their accounts with content, if they do not give value, no one will share, engage, or convert. Posting a lot of content can potentially turn the audience off. They can hence start unfollowing all such accounts and trigger the platforms to tag the business/brand/firm as spam if the content is clutter.
Platform based content creation and curation 
Whenever a business, brand or company alike wishes to post an asset, they must ensure they either create or curate them. They must also keep in mind the way the platform is being used.
For instance, if any business wishes to use the same idea on more than one social media account, they must resize and recompose their visuals to fit the way it is published on the tool. The visuals should have a nice preview on the thumbnail. App features should be maximized to give the content the desired amount of attention.
Maintaining accounts in a professional manner
All social media accounts should be kept in a professional manner. There should be no plagiarized content, no broken links, no poor visuals, and no unprofessional tones. A consistent tone, clear messaging, values must reflect the work, and the way employees & management present themselves when speaking on the company's behalf should be done in a unified and professional manner.
Each thing should be thought about thoroughly so when customers visit the page, they know where to find what they need and hence won't be driven away.
Leveraging the strength of each platform
Each social media platform has a different selling point. Depending on the business, it must be used to an advantage so brands, businesses and organizations alike can showcase their products and/or services in the best possible manner.
Those who wish to utilize user-generated content (UGCs), they should solicit it from Facebook, Instagram and Twitter. It is easier to do so on these three platforms, and doing the same on YouTube is challenging.
Capitalizing the strengths of each social media platform
Here are some commonly used social media platforms and some tips from social media marketing experts on capitalizing upon them to maximize their effectiveness for the business.
Facebook
Facebook (owned by Meta) remains the most widely used social media platform having almost 2.853 billion active monthly users. It is a viable option for reaching wider audiences through campaigns that wish to focus on awareness.
Facebook's intelligent algorithm allows marketers to target precise demographical and behavioural parameters based on users' actions and conversations. This indicates that the platform is able to identify the most relevant context in delivering messages in a specific manner corresponding with the target market's incumbent mindset.
Twitter
Twitter is all about conversations based on hot topics along with reactivity. It is a platform for live interaction and discussion, and feedback on what is taking place at the moment. Moreover, its users have reactive behaviour making it worthwhile for one-on-one conversations with influencers and brands alike.
Instagram
An Instagram feed shows high-quality imagery in comparison to Facebook and Twitter. This makes it a worthwhile go-to channel for snack worthy inspirations and entertainment. It uses a follow algorithm that is sort of Facebook-like; Instagram orders posts as per the likelihood of people being interested in the content.
YouTube
Watching short clips and videos is the topmost online activity, more popular after social networking and messaging. YouTube is a source of worthwhile content, entertainment and inspiration. Now it is becoming a source of education too. 
YouTube is a good platform for boosting influencer content. It also helps in amplifying the brand's message for reaching a wider audience.
TikTok
Fresh, dynamic and entertaining, these words describe the content on TikTok. It is a platform for brands wishing to keep up with the preferences and interests of their target audience. Using influencers for supporting various brand campaigns helps create a lot of branded content on the platform.
LinkedIn
LinkedIn is a professional networking platform helping professionals connect to organizations and other professionals. It can be used to create connections that can eventually lead to sales, conversion and even partnerships.
As LinkedIn is a professional network, targeted ads should be based on roles and industries. This helps in reaching correct people based on marketing objectives whilst excluding competitors from receiving the same branded message.
Conclusion
They may seem like a handful, but in short, they are not. These tips are determined by experts working at various digital agencies in key markets. They hope that these tips will help many working at various brands, businesses and organizations alike make the most of social media in the best possible manner.
You may also like: Best Practices For Key Social Media Platforms Helpful For Social Media Marketing
Image source: Shutterstock.com