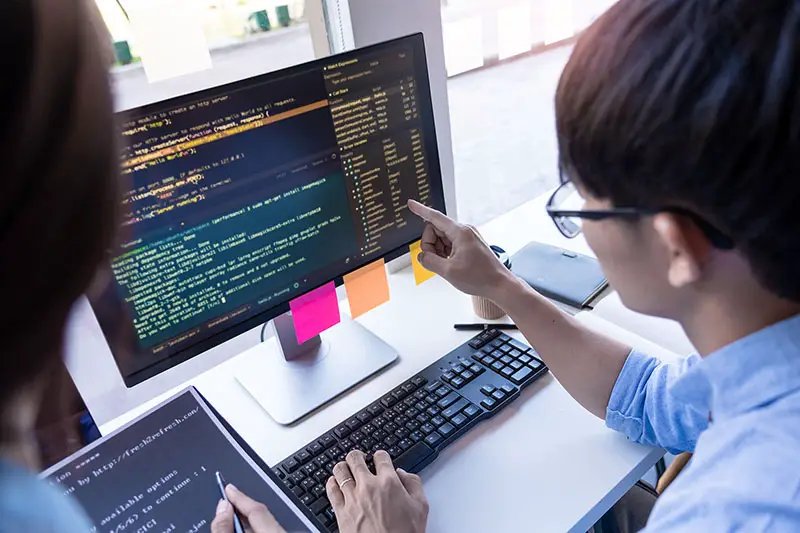 Exemplary Web Development is required to make a Web Portal Accomplish all the Success
Businesses try to reach out to a wider audience through the Internet to get in touch with their potential customers. Therefore, everything related to web design and the development of their portal must be impeccable. Business owners must understand that they are walking on a thin line. Making their websites exceptional will rest upon how much effort they put in. But not all business owners are adept in web design and development, especially the nitty-gritty of it.
So, what is the solution here? Read on as I discuss this matter and other things related to it in the subsequent paragraphs.
Apt Web Development
Web development is related to the backend programming and database that works as the foundation of any website. From simple static websites to complex e-commerce websites and online shopping portals, web development is rightly termed as the pillars on which the entire website stands. And that's why even a minor lag in the coding or any blemish in arranging all the pieces of a puzzle here, a website can fall apart pretty quickly.
Web Engineering, content development, client-side/server-side scripting, and the use of web servers/network security configurations are some of the lists of tasks that web development commonly refers to. The use of the latest technologies and tools can make the web development process exceptional to perfect the result. But exactly how to select the perfect tool for your particular project and complete it in time is the real deal.
Some details related to coding and how everything must work together can only be understood by highly qualified and experienced professionals in this field. For this, the novice looking to get a good website must use the services of a web development company that can be the answer to all their prayers.
Web Development for Small Businesses and Startups
The scale on which the websites of fortune 500 companies and multinational conglomerates are developed is not for the faint-hearted. Sometimes such projects can run for years as multiple enhancements, and last-minute changes are being done to make it a perfect web portal for the target audience. And for this reason, people get confused as they think that a web portal related to a small business or startup will not take much time.
Let me clarify everything here as the idea from small business owners in this regard is not true. The scale may be small, but the hard work for the developer and how the website will look is not something that can be underestimated. Keep in mind that your work success depends on how good your website is and how the visitors will use it without any difficulties.
The Role of Seasoned Professionals is Immense
As I have mentioned before, web development is not something that can be done overnight or that there is a template available that anyone can use. It is a detailed process on which the success of any website is based. So, a hurried job here will not bear fruits for the website owner as cracks will start to open after some time, and the website's performance will deteriorate very quickly.
The specific business requirements of any company must be sorted out when the web development process is in its infancy. There are certain aspects for which specialized work areas are required, and only a seasoned developer can do the task. Also, remember that web developers are not magicians, nor have a magic wand in their hand that they can use and complete a project independently. You are constant feedback, right from the word go when you contact them is important.
If you want the end product to be exactly what you have envisioned, you must get in touch with your developer for the best results. Otherwise, you won't be able to ask anything from the developer because you haven't taken the project seriously. If you want to make a mark in the business world, this is the first step that you have to handle successfully. That is why successful web development is the key to all the prosperity for your project in the future.
The Use of Cutting-Edge Technology is a Definite Requirement?
You may or may have heard about a new tool that is the latest version of a programming language making waves in the market. And you think that my website should also boast of this language and the tool and only in this way will my website attract more visitors. This is not the case as using any tool, or programming language differs from project to project. In your particular project, you may not require both of them.
Please do not take this as something that I am negating what I have described up till now. This is a different aspect that requires the knowledge of the experts, and that is why you must listen to a developer here. Hold on as your ego will not be hurt if you allow the expert developer to work on your project according to the requirements. You may have just 10 to 12 pages that do not require the use of the latest tool, and an older version can do the trick for you.
Everything mentioned above does not mean that your website will lack the use of any new software and tools. I have told you before that you are always welcome to offer your feedback to the developer, and they offer their point of view.
Over to you
This topic is a bit technical, so some may not understand every aspect of it. But fret not as you can ask anything you want, and I will be more than happy to answer all your queries at my earliest.
Based on your experience, if you think that you can add something valuable to this blog and be beneficial for the other readers, be my guest.
You may also like: 3 Vital Aspects in which AI is Providing Web Developers with the Apt Support
Image source: Dreamstime.com