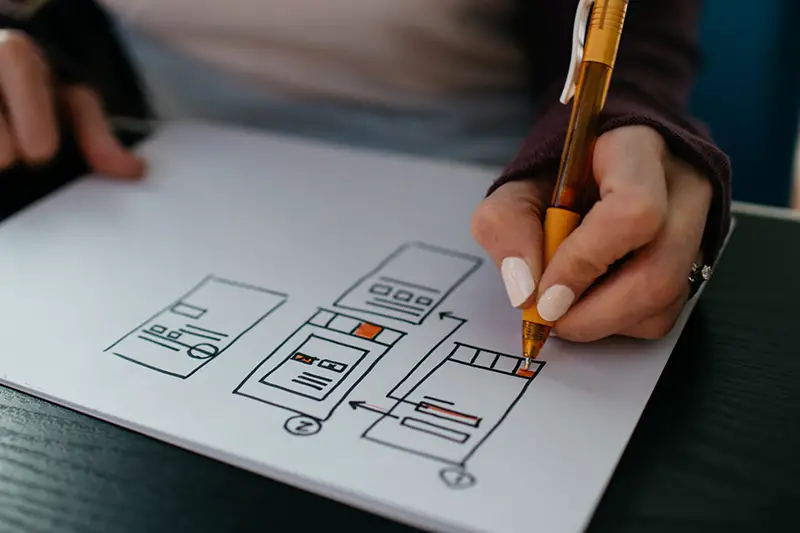 How to Bring a Website to Life with the Best UI Elements
Over time, website designs have become very predictable. Everybody knows where the navigation bar is, how they can effectively access content, find the "About Us" page or the "Contact Us" page. In short, they are all quite aware of which page includes what options.
However, in today's world, where you want to make an impact, you must learn to set your website's tone apart from the rest. So, are you eager to redesign your website by introducing some beautiful UI elements? Here are some ways how you can add life to the static elements.
Using Progression Animations
Does your website take a lot of time to load up? The loading time of a website can be a frustrating moment for the average user. Hence, to make their experience on your website better while waiting for your website's homepage to load up, you can always use progression animations to make your site an experience for customers relatively better. This method can minimize a user's negative experience.
While adding a progression animation to your website design, you must pay attention to the following.
Create simple progression animations – If they are too complex, you can quickly lose customers' interest.
Make sure progression animation is engaging – Without grabbing your audience's attention, they will fail their purpose.
You can use a piece of information or use a funny character dancing around on your web page while the page loads up in the background. Its comic mischief might keep the person around on the website.
Use Animation in Skeleton Screens
If your website has skeleton screens and may take time to load up, you can always introduce animations in your skeleton screens until the screen's content is completely loaded.
So just in case, if the Internet has low latency, you will eventually experience slower load time. A cool animation or even a wheel indicating the page is loading will ultimately inform the audience that the content is present and is taking some time to load up. It can provide them with a reason to wait.
Remodel Main Blocks with Colouration
Every website's homepage has several links & blocks which are clickable. These on-page hyperlinks are essential to indicate incoming online visitors to whatever destination they wish to go to.
Adding colouration effects to these blocks can have a significant impact on visual aesthetics.
As soon as a person navigates over a specific block, colour can appear, indicating that the block is available to be clicked. Such hover animations can ensure the block can become a strong call to action.
It can create a sense of urgency and, at the same time, pique the interest of your audience to click. For example, one of the web design agencies in Dubai implements the card flip technique in its website design, making it unique. Upon hovering the UI element, it automatically flips, revealing some valuable information.
Using Visual Feedbacks
One of the best things for a customer is seeing a response in a visual queue format taken for a specific action that they perform on the website. Responses are necessary, especially when a website owner wants to make sure the website's bounce rate stays at bay. However, with so many visual elements, an average user can quickly feel overwhelmed and may not decide what step he/she must take.
Therefore, web designers recommend website owners create interactions that are easy to understand & use. As far as visual feedback is concerned, it can involve every response a user can take.
Visual feedback can be for,
Link states
Button states
Form elements
Helpful error messages
Dynamic Backgrounds
If there's one animation effect that is the best for your website, it is none other but introducing dynamic backgrounds. They make the entire user journey memorable & helps build an emotional connection with the user. When using background animations, make sure it complements the theme of your website.
It should be the centre of everything so it can attract the user's attention.
Also, dynamic backgrounds can help maintain the perfect balance between distracting content & compelling content. Just make sure your dynamic background shouldn't make the overall UI & UX design look any heavier. Make sure the dynamic element of a website design makes the journey memorable.
Dynamic Galleries & Slideshows
If there's one thing that has become a common observation, it's using slideshows on many websites. Slideshows allow you to watch a range of images without disturbing the user experience at all. Using a slideshow, you can get a fun way to deliver a range of high-quality image viewing for your viewers on your website. The dynamic viewing of images in the carousel provides a feeling of fullness on the site. In addition, the users will have the option to stop and view the images or move to other content.
When using the following animation technique, there are two things that you should keep in mind.
The number of images that you're planning to use in the slideshow.
The speed with which the images are going to move within the slideshow.
This is because too many images or images moving too quickly can create an unpleasant experience.
Dynamic Scrolling
Another important thing to pay close attention to when designing a website is scrolling. It plays a significant role in making the user experience better. A seamless scrolling can make your website visually appealing. A smooth dynamic scrolling feature will ensure your website viewer stays around on the web page. Thus, it can provide a better customer experience and, at the same time, increase user engagement.
If your website has many folds and if you want to create a strong emotional connection with the viewers, you can easily break your site content into several segments. Add as many web animations as you want. Make sure the interactions become increasingly attractive, giving users a great experience.
Dynamic Menus
Another excellent example of making your website fun and exciting is introducing dynamic menus within your website design. Dynamic menus can add the perfect allure and a seamless experience.
If you ask a UI/UX designer, what is the most relevant user experience? Designers would claim that it is how you add different navigation elements to your website. Navigation plays an essential role in ensuring that your target audience sticks around and contributes to your overall website UX design.
Back in the day, reaching different navigation locations could've been a painstakingly long process. If the website design was too big, you would always have to navigate to the header or website's footer.
But thanks to dynamic UI elements, you now get a moving navigation bar. This dynamic menu sticks to your scrolling effect and moves in coherence with the scroll, giving you the option to shift to any web page of your choice at any point in time. It gives you the ultimate liberty to go to your desired page at any time.
There you go; here are the best UI elements, which I believe are essential to address. Are there any UI elements in particular that can provide increased value to your website or brand?
We would love to hear from you.
You may also like: How to Bring UI Animations to Life in Your Website?
Image source: Unsplash.com