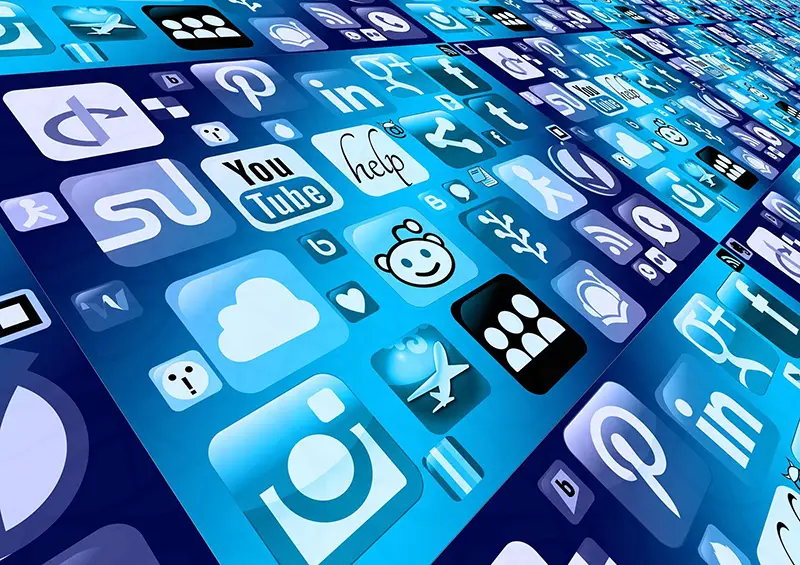 How to Bring UI Animations to Life in Your Website?
Websites have now become pretty common these days. People are now quite aware of where to find the navigations and how to find the right solutions without breaking a sweat. They are finely attuned with how to find the menu, find service pages, interact with the web design and much more.
But how about if I tell you there's a way you can add a bit more excitement to your web design?
Today I am going to discuss 6 website design dynamic UI elements which can bring your website to life. Not only will these elements bring your website design to life but they will also increase visitors' engagement. So without further ado, let's check out these dynamic UI elements.
About Dynamic UI Elements
When deploying dynamic UI elements on your website, you don't need to get those flashy animations. All you have to do is pick out the few that compliments your website design and progress you forward.
After all, you might want to add UI elements that can engage your customers better. And if strong UI elements do not help customers throughout the buyer's journey, their interests might become decimated.
To help you get the right inspiration, here are some UI elements.
Add Motion Animations to Primary Buttons or Blocks on Your Website
What is the first thing you see when you visit a particular website's homepage? You will find clickable links, Call to Actions, content blocks, widgets and buttons. The homepage is the safe haven where you may find a series of such links and buttons that can customers to the other important inner pages of the website. It's why you need to make sure they are very interactive and have a dynamic UI element.
The right UI animations will ensure your website visitor feels engaged and empowered to interact with your website elements. To get the best example, visit EliNext and check the dynamic UI they have.
Create Slide-In Content with Big & Bold Headers
One of the most prominent factors in a static website is the big & bold headers which help users scan relevant information. This information is not usually scannable if it isn't made highly prominent.
Is there a specific message which you want to highlight? Animate the element with a slide-in-effect. When adding slide-in content to your website, use a very strong narrative in your messaging. Because the moment the slide-in content appears on the website, the reader's attention will automatically fall there and if it doesn't leave a powerful impact, it can leave a very bad impression on the website's visitor.
For example, Attlassians offer a team tour in the sliding content which automatically pops out from underneath the fold of the website. You can also check BeLeasings to see how the UI works.
The Flip Image to Reveal Quick-Actions
Ever been to an e-commerce website where you hovered over an image and it suddenly flips revealing quick-action content? The content emphasizes that you take a certain action such as buying the product.
Some of the quick-action messages which you can add to your ecommerce stores are:
Show a different side of the product to help the person make better decisions.
Allow a person to save an item to the cart so they can easily complete the purchase later.
Are you the kind of person who likes to pay attention to detail? By adding such flip images, you can make the overall experience for the customer highly engaging and convince them to make a purchase.
Have a look at Aveda, an ecommerce website that entertains the flip product image trick.
Change the Tone of the Content in the Boxes
As a successful blog or a pre-established ecommerce store, your blogs and products are competing in a market that is fast-paced and ever-evolving. When it comes to website design, you need something that can highlight these elements prominently so a customer feels engaged and click on the existing widget.
In a sea of content published on your website, this tactic can help narrow down the focus of your visitors.
For instance, TravelZoo uses the darkening feature. Similarly, BeClinic uses the same strategy in content.
Use Animated Counters & Progress Bars
When you create a website, it is essential that you talk business to your customers.
The only best way to show that you've won their consent is by showing them some promising numbers on your website. By showing social proof or numerical data on your website, you can prove to your prospects that you're the right people to commence business with. If you have worked with more than 100 companies use the counter to display the numbers. If you have made sales of over a million dollars, showcase that on your website in a counter format. You can also show successful clients, profit margins and similar things. Just make sure that every piece of information which you provide is authentic.
Displaying a humble-brag in a subtle way is not a bad thing. If it wins your customers, then why not.
Concluding Thoughts
As a renowned web development company states,
"Dynamic UI elements ensure your business website becomes highly interactive and increases its chance to land sales."
If you haven't considered changing the UI elements within your website yet, now is the right time. The above discussed are a few inspirations on how you can change the UI elements effectively. Are there any new ideas brimming up in your mind? Feel free to share them with us and we will discuss them here.
You may also like: 4 Skills that Modern Web Developers Must Possess to Assist Businesses
Image Source: Shutterstock.com