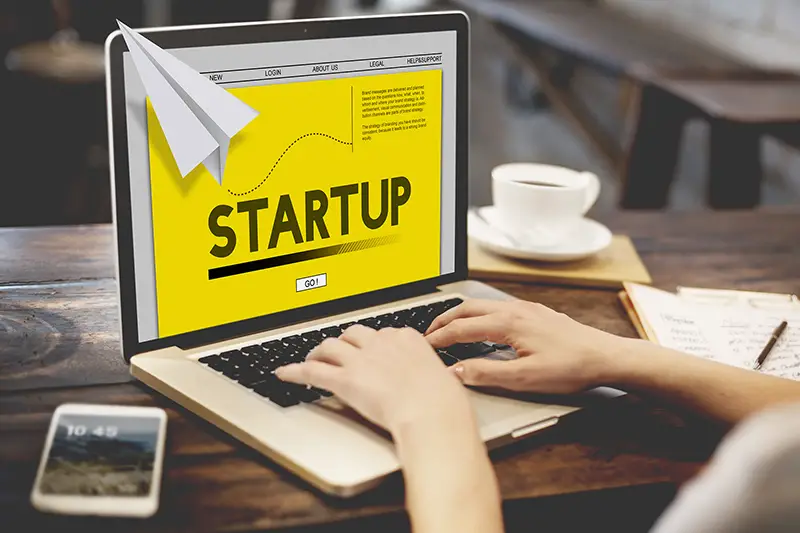 How To Start Your Business The Right Way?
Are you thinking of starting your business? Well, it requires a lot of research, time, effort, and dedication. You need to deal with issues like legal, human resources, financial resources, and many more.
Starting a business is not an easy task. We are not trying to scare you from starting a business, but we wanted to keep things accurate and straightforward for you. You can achieve your goal and succeed if you work hard, have patience and trust your process.
Some of the steps that might work to start your venture are:
Make sure what you want to start
To determine what business you want to start, refine your ideas and generate a list of things that inspire you and are passionate about, for example, fashion, food, finance, and movies. At this point, you likely already have an idea of which market you want to enter.
Generate new ideas
First, you need to search for the existing company in your sector. It is not enough to think that you have a good idea and implement it. You need to evaluate their product and services and see if you can deliver better than existing companies.
If you want to sustain yourself in the market, you should be able to take risks and fulfil customers' demands.
There are many entrepreneurs with success stories. Even if you try to start a business that already exists in the market, you should customize your products by adding new features and selling at a relatively cheap price or adding some new features.
Conduct market research
It is an essential task before you start your venture. Market research will help you to know your target customer's demands, preferences, and behaviour.
Many business investors recommend analyzing market and customer information.
This step will help you to identify opportunities and your targeted customers. Who will buy your products and services? Will you be able to fulfil customer demands?.
Consider analyzing Competitors
If you are willing to take the risk, then take a step forward to meet consumer needs currently not met by other companies. Try to find a problem in the existing market, whether their consumers are happy or not, and work towards solving a particular problem so that consumers will value your product and services.
We want to give a clear about conducting a competitive analysis. It will help you understand better the opportunities and limitations within your market.
Risk is the possible action or activity, the threat of damage, or any other inappropriate occurrence that is caused by external or internal factors that will lead to an undesirable outcome. Risk is everywhere, and where there is a risk, there is gain. So your company may also face risks like:
Competitors may arise
Natural disasters
Rapid technological changes
Production process risk
Prepare a business plan
A business plan is a roadmap to reach your goal. After you have refined your idea, prepare an outline of what you will be doing next. It does not have to be like a formal report; it is just a rough report of your business to keep your activities organized.
Name a business
For starters, it is your business name that comes first, whatever you do. Please keep it simple and focused; find a name that clearly explains the idea of your business.
While starting a business, if your idea or invention is new or novel in the market you should always consider protecting your intellectual property.
Here is a brief description of intellectual property available:
PATENT
It is a legal right granted for an inventor to exclude others from making and selling your invention. a patent is the best protection you will want for your new invention. Government agencies handle and approve the patent rights. If your product is novel or has some useful purpose, the government will quickly grant patent rights.
COPYRIGHT
A property right granted to an author and original creator. For example, books, plays, songs, films, and artworks.
TRADEMARK
Trademark is a legal right granted to a company so that no other can use or copy it. It is related to business logos, a phrase so that people can easily recognize and represents your business in the market. For instance, the name and logo of "McDonald's" is owned by McDonald's Corporation.
FRANCHISE
It is a type of license that allows other people to run a business under your name. The franchisor usually receives an initial startup fee and annual licensing fees from a franchisee. In the market, you will see several fast-food restaurants like KFC, McDonald's, and Dominos that run in other countries as well.
Consider an exit plan
Every startup plan is not perfect. If in case your business plan does not go according to plan, you can consider the following things:
Liquidate the company and close: You can sell all the fixed assets to others and share them between the owners.
Merger & Acquisition (M&A): This means typically merging with a similar company or being bought by a larger company. For more prominent companies, it's a more efficient and quicker way to grow their revenue than creating new products organically. So, you can merge with another more prominent company.
Selling to other companies or individuals: It is not merging or combining two entities into one. Yet, it's a great way to cash out to pay yourself and take some time off. Sell to a buyer who has new business ideas, skills, and interest in the professional side of the business and can forecast demands and needs.
Prepare business structure
Business structure defines who is the owner of the company and how profits are distributed. Before funding your business, you need to know what kind of entity it is.
Types of Business structures are:
Sole proprietorship
It means you are solely responsible for all your business activities. You are responsible for all the financial expenses or any losses.
Partnership
As its name implies, two or more people own a business together.  There are no formal or legal steps in forming a partnership. It is easy and inexpensive compared to forming a company.
Corporation
This structure is complex and expensive to start. Here it's not about the owner of the company but about shareholders. A corporation owner is determined by how much stock its shareholder holds. Basically, there are two types of corporations: C-corporation and S-corporation.
Limited liability company
It is a hybrid business structure that is suitable for small businesses. It is a combination of partnership and corporation.
Fund your business
When it comes to funding, it does not mean you have to invest all your money. Every business has a unique structure and funding needs, and each funding option differs.
Here are some options that will help in funding your business.
Determine your funding
Before putting it into action, first, you need to analyze financial resources and estimate your startup cost. A financial plan will help you to determine how much capital you need.
In addition, a well-organized financial plan can increase your chances of being approved for funding. It demonstrates your foresight and also performs a break-even analysis to determine profitability.
Self-funding
Self-funding means you use your financial resources to start a business. It can be from your savings accounts, family, and friends. It is also known as bootstrapping.
Its main advantage will have complete control over a business, but keep in mind that you also need to take all the risks. So, you should be more careful about what you spend on.
Crowdfunding
It means raising a small amount of money from a large number of people to support your business. Here crowd funders either give money as a donation or expect to get a charity from your company. There are different crowdfunding websites like GoFundme, Kickstarter, Fundable, and many more. Each site operates differently, so make sure how to use it.
Bank loans
If you do not have enough capital to start, then you can consider taking bank loans. The lending process has become more strict. To get a loan from the bank, you need to present your business plan, and financial analysis for the next three years. Once you have your report ready, you can contact banks to request a loan.
Make your business legal
To operate in the market, you need to register your business with state and local governments. Depending upon your business, you will need to prepare several documents before registering. If you operate your business as a corporation or partnership, you may need an employee identification number. While sole proprietorship does not require an EIN, you can apply for it to keep your personal and business taxes separate.
Based on your business structure, you will need to file certain forms to fulfil the local government's tax obligations.
Purchase an insurance policy
Buying the right insurance policy for your business will protect you against any financial losses from property damage, theft, and lawsuits.
Promote your business
It is the most crucial factor that affects your business. You should use various marketing tools to reach a large number of customers. There are various promoting ways that will help your product and services reach targeted customers.
In this technological world, Nearly half of the population of the world is active on social media. Advertise your services on a social media platform.
It will help if you collaborate with influencers to promote your product and sponsoring products is also a good idea. Try organizing giveaway programs on networking sites like Instagram, Facebook. Users will get to try your product, and if they like it, they can recommend it to their friends and families.
Build your website
If you are thinking of an online business, then you will need to build a great website. You need to design your website in such a way that your customers, partners, and investors are impressed by your products and design. Here's is how you can build an excellent website for your company:
Create a simple UI and optimize it for mobile devices.
Make sure the site loads quickly.
Create original content and post regularly.
Keep your domain name simple.
Pick a location
If you are looking to operate physically, then you will need to pick a location. Finding a perfect location to be seen by customers is essential. Things you need to consider while choosing a location are:
Price
Visibility
Competitors
Easy access to public transportation and parking
Prepare for growth
To sustain in the long term, you need to find new opportunities to grow your business in the market. It is going to take time and effort, but you should always trust your process.
In addition, you can work with established industries, partner with charity organizations, and engage in volunteer work. Learn from your previous mistakes.
You may also like: Start a Business Featuring a Unique Product and Marketing Ploy to Make it Big
Image source: Shutterstock.com