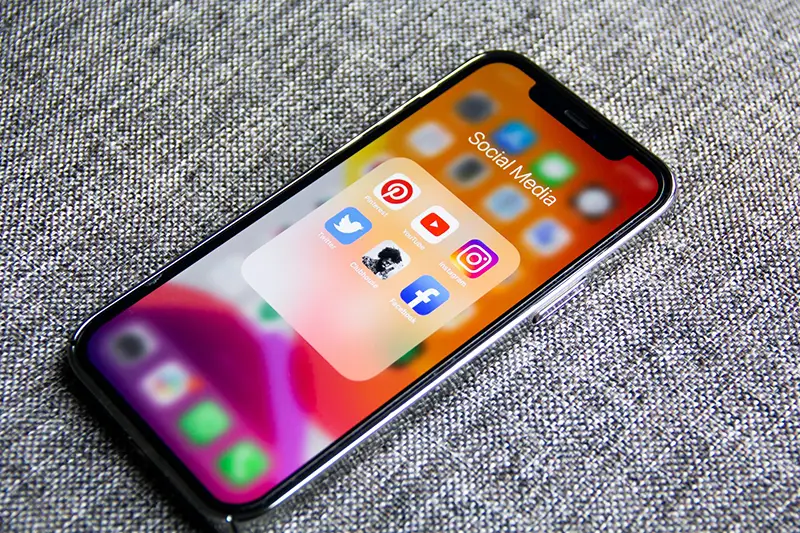 Meta's Acquisition of Giphy is Deemed Incorrect by CMA as the Social Media Marketing Arena Hots Up
Facebook Parent Company Meta has been ordered to sell Giphy that it bought last year. The stance from the judgment from the UK's Competition and Market Authority (CMA) is simple. They are of the view that Facebook will have an undue advantage over all the other social media platforms. In my opinion, it is a just decision. This isn't because if all the images from Giphy will be taken over by Facebook, then the second option for other networks will be pale in quality. And that will be an unfair advantage for Facebook.
Let me offer a quick overview of Giphy and why it is such a big deal for Facebook. Or even all the other social media apps and platforms. 
Importance of Giphy for Social Media 
Giphy is an online database and search engine which lets users create short looping videos, without sound, that resemble GIFs. They are a huge hit with all the users of social media platforms like Facebook and Twitter and messaging apps like WhatsApp and Snapchat. It is widely used to make viral clips and meme material that are extensively shared on social networks. 
Let us come back to the decision by CMA that was mentioned above. The decision may be surprising for some as they might be wondering why Facebook has to sell Giphy. After all, this is a free world, right? And any company can buy or sell shares or a company, especially if it is willing to. Let me offer you some deep insights about this topic and why it will virtually kill the competition for the other players in the market. 
A Healthy Competition is a Requirement
From the above-mentioned explanation, I am certain that some would like to ask what is the fuss about this matter. And whether the sale of Giphy to Meta was something illegal. No, it isn't, but there are still many factors that need to be taken care of, especially when we talk about a company with a huge following on social media. 
Not many of you have heard about a hostile takeover, so let me describe this in brief. If a company is not willing to sell its shares or the entire company to another entity, the other company has it wise to buy all the shares of it so that it can have the majority stake. And once it can get 51% for controlling shares in it, then it will automatically become the owner of that company. This is called a hostile takeover, and although not practised so widely, this is still a possibility and can lead to several lawsuits and lengthy court battles.
I like to clarify one thing here: it is easy to confuse a hostile takeover with mergers and acquisitions. They are very different as almost all the mergers and acquisitions are carried out with the consent of both parties involved. But a hostile takeover is something different as defined above. Are you still confused? Do not worry, and have a look at the examples below so that you can understand them easily. 
The Biggest Hostile Takeovers in History
A good example of a hostile takeover is when AOL took over Time Warner, and Kraft Foods took over the management of Cadbury even though it was reluctant. These two are some of the biggest examples as big companies have fallen prey to the greed of the businesses. Or you can say the current corporate culture is all about making a profit and expanding your business. And if the cost is taking over another business or destroying a new product, be it. It is the survival of the fittest, which is why big companies have always indulged in such practice. 
This same practice was applied by Microsoft in its heyday and by several other companies too. Amazon also cashed in by killing off the competition that is either buying the company or making its life hell by lowering the prices of its products. For example, a small company is selling a product for $5, a big company like Wal-Mart can afford to sell it at $4, even though they will include some loss in it. But eventually, they will drive out the competition as a small company won't be able to sell it. 
I am sure that now you will have a good idea as to how the sale of Giphy to Facebook was seen as killing the competition and being unfair to other companies by 
Equal Marketing Opportunities for Every Company 
Think of a scenario where just Facebook will have all the facilities in features also free, and other social media platforms will have to look elsewhere. Surely, there are solutions available, and there is a possibility that a product better than Giphy can be produced. But currently, this is not the case, and that is why CMA has rightly asked Meta to sell off Giphy.
During the hearing of the case, Meta discussed the option of a merger with Giphy or any other solution that could please CMA. But the final decision was that Meta must sell Giphy to another party. Now the situation is interesting as to who will be the buyer and whether even a remote connection or affiliation with any other social media platform/app would create the same scenario as with Meta. This is quite a tricky situation and one that will be in the news for quite some time.
Facebook is not happy with the decision as they would like to challenge it in the higher courts. The stance from Meta is that, according to their lawyers, there are "fundamental errors of law and fact" in the initial findings of CMA. And as the whole case is based on it, the decision should be reviewed or reversed back in favour of Meta. 
Over to you 
Are you happy with the decision of CMA ordering Meta to sell Giphy? And do you think that something needs to be done to make big tech companies accountable for such buyouts or hostile takeovers? 
If you think that you can add something valuable to this blog or want to ask a question, you are more than welcome to speak up. For any feedback too, please use the comments section below. 
You may also like: An In-Depth Introduction about How Marketing will be Changed by TikTok Live Marketplace
Image source: Unsplash.com