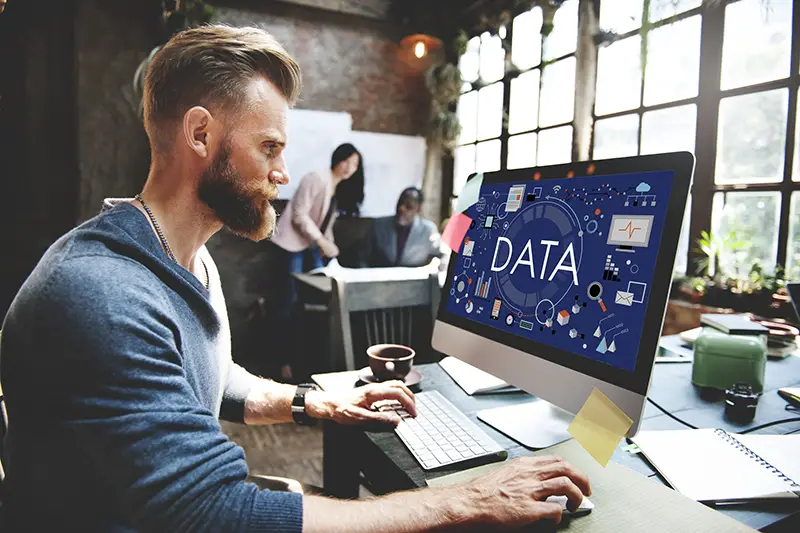 Online Marketing Now Tough to Pull Off for Businesses as New Data Privacy Regulations Makes It Difficult
If I ask you, are you okay with all the privacy settings of every app and website you use, I am sure most of my readers would not answer this in the affirmative. And some of them may not know what privacy settings I am talking about. This is vital as any app or website user must take care of certain aspects. For example, you may not know that multiple apps keep spying on their users, stealing data, and selling sensitive information to third parties.
The scenario mentioned above has more to do with the app's settings and websites that we use. When you are about to install an app or visit our website for the first time, they ask for your approval about the privacy settings. Especially the mobile apps that request permission to access your memory card and photos and can virtually control your smartphone just like you. That is why one should allow full access to just a few apps, as there can be dire consequences for them. 
No Privacy Online?
There is a famous anonymous quote that in the online world, there is no privacy. And this is true to an extent because most of us don't think it is important enough. Unfortunately, they only realize this when they encounter some serious data theft and are left reeling. But by that time, it is too late as they incur huge losses as a result. 
A survey by Marketingland.com shows that 97% of the users are somewhat aware of the privacy policies of mobile apps and websites that can be dangerous for them. But just a few of them take concrete steps in this concern. The stance from the businesses and apps is that they need some data to know more about their users and what is their preference. In terms of marketing new products and services, this is important. But can businesses indulge in practices deemed not right by privacy groups and whistleblowers?
I would like to shed some light on how marketing can remain ethical and make a strong case for businesses.
The Changing Landscape in Marketing 
Companies' data collection will always be a matter of great concern for the users. But for the company's this is why they tell so that they can make their strategies accordingly. But now, there are new rules, especially the GDPR, which has made things difficult for websites to collect data easily. And there should be something related to mobile too so that the users can have a sigh of relief. 
The collection and utilization of consumer data need to change as the world of marketing relies upon it. And there can be several ways in it so that it is a Win-Win situation for both parties. Let me offer you some information about GDPR and why it is exactly what Internet users have in mind. 
GDPR and its Implications 
General Data Protection Regulation (GDPR) is an EU law on data protection and privacy. Applicable in the European Union and the European economic area. GDPR deals with the transfer of personal data as websites are now instructed to offer all the information regarding collecting data from visitors. Everything now must be described in black and white so that the visitors are informed about how their data and their different sessions on that website would be recorded. 
Mobile GDPR was aimed at the European Union; many other countries started to draft a similar law for their citizens. Turkey, Japan, Brazil, South Korea, and Kenya are just some other countries that have adopted similar laws. The UK also uses identical GDPR law, although it is now not part of the European Union. And the California Consumer Privacy Act is also very similar. 
Marketing in the Digital Age
After implementing GDPR, it was thought that it would end unethical data collection by the companies. But there were many incidents even after that, which were direct attacks on the end-users. One of the worst incidents is of Cambridge Analytica, which was directly related to Facebook and how its users' data was sold to that company. And that company used the data in the 2016 US presidential election to target different demographics and have a say in the outcome. And the rest is history.
Businesses need to figure out how to market their products online without cheating on their current and prospective customers. And when it comes to mobile apps, I have already mentioned that they virtually control the smartphone just like the user. So, more laws and regulations are needed to ensure the privacy of the data. Otherwise, incidents like Cambridge Analytica and data theft on the scale of Yahoo! and Microsoft will be repeated. 
This is crucial as every one of us depends upon the credibility of the companies we use. Yahoo! was a big name during the early years of the internet, and only after that incident was it downgraded by the companies and the users. Its sale agreement with Verizon Telecom was impacted because of the data theft. So, for any company, it can be a disaster if they have stored their users' data and if it can be illegally accessed or hacked. 
Final Word 
According to recent research by Gartner, 1 out of 5 marketers is wary of privacy compliance, so they think their marketing channels would be affected. The results that marketers require mainly focus on how much consumer data they can get. And for real-time data, they use websites and bi apps to get hold of key data. Collecting information and also at a rapid pace is what makes marketing work in the digital age. 
73% of marketers are clear that privacy concerns will negatively affect their analytics and how they will make a project work. This is something very serious, and businesses master direct their digital marketing teams to work ethically. There can be several ways in which marketing teams can get reliable data through social media platforms and research and survey on websites.
What do you think about this topic, and do you agree with my stance? If not, what do you think can be done to make the consumers happy so that their valuable data and private information are intact? 
If you want to ask any question that is bothering you or just offer your feedback, you are more than welcome. Please use the comments section below in this regard.
You may also like: Cyber Crimes Revealed by FBI in 2021 and How Businesses Can Save Themselves by Contacting IC3
Image source: Dreamstime.com