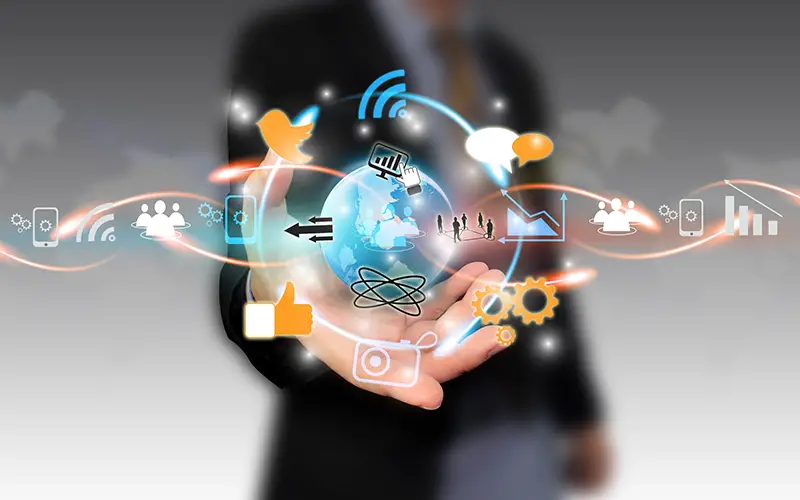 Prepare Your Business: 7 Marketing Trends to Look out for in 2023
It's not every day that we get to peer into the future, but that's what we're doing today. In this blog post, we're going to take a look at some of the top marketing trends that will be happening in 2023.
Some of these trends are already happening now, so you must start preparing for them early. Others may seem a little far-fetched, but it's always good to be prepared for the unexpected. So without further ado, let's jump into the future of marketing!
The Rise of Private Label Brands
By 2023, private label brands will have taken over the market.
You might be wondering what private label brands are. Simply put, they are brands that the retailer rather than the manufacturer owns. So, when you buy something from a store like Walmart, you're buying a product from their private label brand.
What's driving this trend? There are a few factors. First, customers are looking for quality products at a more affordable price. Retailers can undercut big brands' prices by selling their own products. Second, customers are more loyal to their favourite retailers than ever before. They're more likely to buy products from a store they trust, even if they are from a private label brand.
Finally, retailers are investing more in their own brands every year. They're hiring top marketing talent and developing innovative products that can compete with the big brands. So, if you're not already preparing your business for the rise of private label brands, now is the time to start.
Automated Content and Ads
By 2023, content will be automatically generated and served to customers through ads and other channels. This content will be laser-targeted to individual customers based on their past behaviour and browsing history. Content will also be tailored to each individual's preferences, so customers will see ads and content they're interested in.
Businesses need to start preparing for this now by developing a strategy for automated content. Of course, this content must be high quality and relevant, or customers will quickly tire of it. It's also important to ensure that your website is optimised for automated content delivery and that your back-end systems can handle the increased load.
Influencer Marketing in the Social Media Space
You've probably heard the term "influencer" thrown around a lot recently, and for a good reason. This type of marketing is more popular than ever, and it's not going away anytime soon.
But what is influencer marketing? Simply put, it's when brands partner with individuals who have a large following on social media to promote their products or service. These individuals are typically known as "social media influencers."
The reason influencer marketing is so successful is that people trust the opinions of their friends and family more than they trust traditional advertising. When an influencer recommends a product or service, followers are likelier to listen.
If you're not currently using influencer marketing in your business, now is the time to start. The sooner you get on board, the more success you'll likely have in 2023.
Micro-Moments Take Center Stage
We're all familiar with the term "micro-moments," when someone turns to their device to get immediate answers or take action on what matters most. Now more than ever, people seek out information and goods online and adapt quickly to new technologies like voice search.
In 2023, micro-moments will become an even more significant part of marketing strategies. If businesses want to keep up with customer expectations, they need to ensure they have the right content ready on quickly accessible channels. When a potential customer is researching a product or service, you want your company to be right at the forefront—not buried behind ads or excessive web pages. You need to ensure that when they search for something, they find your brand first.
The key here is having a strategy tailored explicitly towards micro-moment optimisation. That way, you can anticipate customer needs and offer them immediate solutions—making them more likely to become loyal customers in the long run.
Experiential Content Resonates
As customers become increasingly saturated with digital content, they're seeking something more tangible. As a result, creating experiential content—the kind that lets your consumers participate in an activity or experience—is becoming increasingly important.
Think about ways to evoke emotion in your audience through physical activities such as attending a workshop, playing a game, or taking part in a challenge. This way, you provide an experience that goes beyond simple interactions with an advertisement.
Experiential content is not just good for engagement—it can also be used to promote user-generated content and increase word-of-mouth hype for your business. You can even offer incentives for participating, increasing the chances of getting your consumers' attention and turning them into loyal brand ambassadors.
Social Shopping Gains Traction
As it stands, social shopping is still relatively new, but it could soon become one of the most powerful marketing trends of 2023. This concept involves customers browsing and purchasing products through social media platforms such as Instagram, Twitter and Facebook.
Social shopping is attractive to customers because it offers them the convenience of buying directly from social media posts. When they're scrolling through their feeds and see something they like, they can click the "buy now" button and complete their purchase in a few clicks—no need to leave the app or website. Additionally, customers also get a unique sense of exclusivity and FOMO (fear of missing out) when they can buy something that isn't available on other shopping sites or stores.
If you're not already taking advantage of this trend, 2023 is the time to start researching and testing out social shopping for your business. You may find that it's an effective way to increase sales and reach a larger audience.
AI and Automation in Advertising
We hear a lot about AI and automation these days, and these trends will only get bigger in 2023. Artificial intelligence can be used for all sorts of marketing initiatives, from optimising search engine results to creating additional content for social media campaigns.
The possibilities for automation are endless, but one thing you can use AI for is targeting advertising. We're all familiar with programmatic advertising, where ads are tailored to each individual user based on their browsing behaviour. But now we're seeing an increase in artificial intelligence being used to develop even more sophisticated methods of targeting.
So what should you do? Start exploring the possibilities of AI now and see how you can start incorporating it into your marketing efforts. It may seem intimidating initially, but I promise it's a great way to make your efforts more efficient and provide better results.
Conclusion
There you have it: seven marketing trends that will be big in 2023. Keep in mind that these won't be the only trends affecting your marketing strategy—but they're a great place to start. So what are you waiting for? Get prepared for 2023 today!
You may also like: Top 10 Benefits of Digital Marketing
Image source: Depositphotos.com