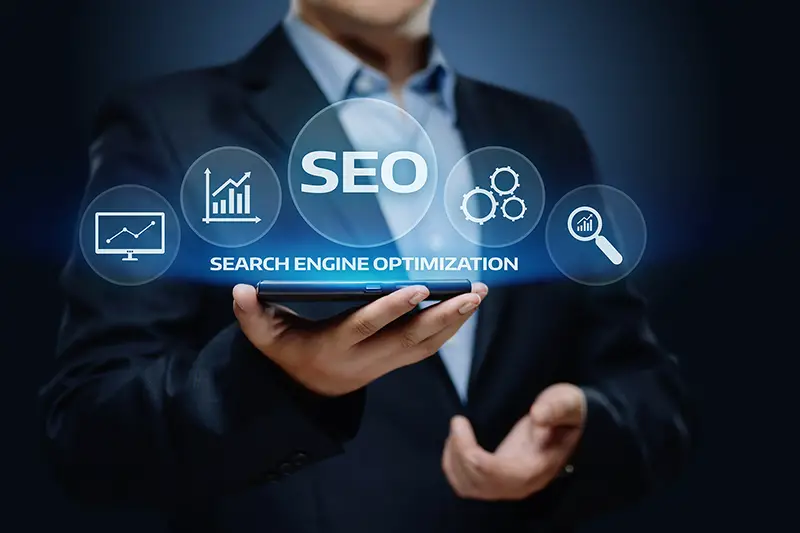 SEO for Small Business: Reasons Why Your Company Should Consider it
SEO or Search Engine Optimization plays a vital role in creating fast and user-friendly websites and making sure that your website ranks higher in the search engines. The higher your search engine rankings, the more profile visits you'll get and ultimately more conversion rates.
Apart from these, SEO also creates brand awareness and, whether your business is small or medium, helps it stand out in the plethora of websites. Also, it's a proven fact that users are more likely to trust the sites that appear on the first page of SERPs (Search Engine Result Pages). Hence, it's your cue to learn more about SEO for small businesses and utilize the same for better profitability if you are a small business owner.
Listed below are the top 5 reasons why Small Businesses need SEO
Easy-to-Use Websites
While most confuse SEO with being something meant for increasing the optimization alone like in the old times, SEO today also improves user experience. SEO for small businesses helps business owners create a faster, easier-to-use, and smoother website.
A well-structured and understandable website compels a visitor to stay longer on the website and hence paves the way for decreased bounce rate and increased page views. Once done right, on-page SEO makes your customers and prospects happy, making your business happier.
Increased Number of Customers
If your company website is clutter-free and neatly put together, it will attract more interested people in buying your products and services. SEO is the most effective strategy to increase your business profitability and brand awareness requires comparatively lesser spending than a brand promotion or such activities.
Better Conversion Rates
Websites that are SEO optimized load faster than those that are not and will display the content right on almost all devices from laptops to mobile phones and tablets. And this better functionality can easily convert casual visitors to become your regular visitors or even loyal customers and subscribers. Better the website, the higher the conversion rate.
Brand Awareness Building
One of the significant benefits of an SEO campaign for small businesses is that it builds brand awareness quicker as SEO enables your website to get higher rankings on the SERPs. As a result, the brands with more web presence will be given the upper hand over the brand with a weaker web presence.
Obtaining the key terms related to your business using SEO for small businesses will build brand awareness and help your brand break better on the internet.
Outrun the Competition
Consider two brands selling similar products or services but one with a higher web audience and better web presence and comparatively lesser. Which one will flourish? Of course, the one that is SEO optimized, right?
What are you waiting for then? Make your website SEO optimized and see your business grow in no time!
You may also like: How to Present Your Business Online and in Print
Image source: Shutterstock.com