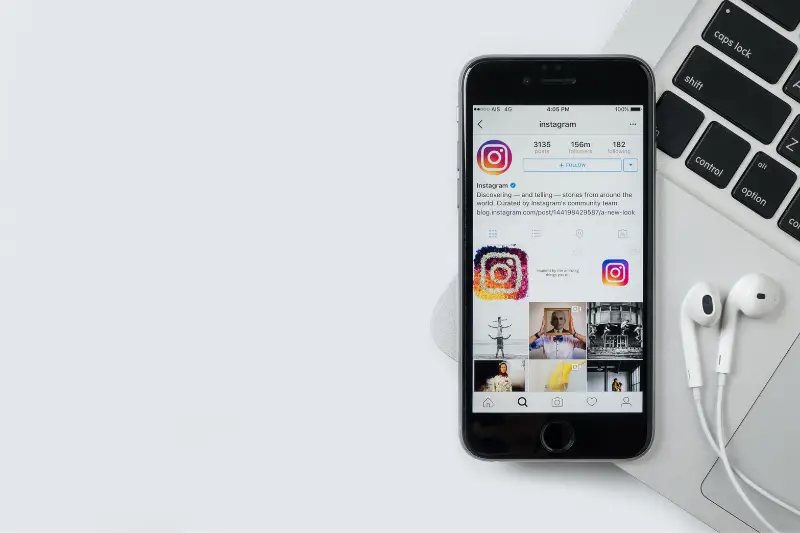 Should Social Media Marketers Include Instagram And Tiktok In Their Social Media Marketing Plan?
Social media platforms have undergone constant upgrades and changes and have evolved. It is hard to keep up with all these changes, and it can also make investing time and resources into a particular platform quite hard. Recently, TikTok and Instagram are two platforms that have exploded in popularity within the past few years.
Both platforms can help promote the brand, but they have different ways of doing so. Also, in the apparent sense, both have different ways of utilisation. For example, Instagram has a wide following among most millennials, whereas TikTok is becoming quite popular with the older demographic.
Today, we will evaluate the pros and cons of both of them and explore both Instagram and TikTok in some detail. This will help digital marketers, social media marketing teams, and digital advertising and marketing professionals make informed decisions when using these platforms.
Instagram
Instagram is a social media app which allows users to share pictures and videos easily with their followers. Users can also follow other businesses or individuals to see their posts. The social media platform has approximately 800 million users and is still growing. 
Moreover, more than 60 percent of the platform's audience is between the ages of 18 and 34 years old. A surprising fact is that users under the age of 34 are usually male, while those over the age of 34 are female.
Instagram is used for an array of purposes, and marketing is no longer alien to the platform. For instance, businesses can use Instagram to share photos and videos of their products and services. They can also make posts promoting discounts, sales and special offers.
On an additional basis, companies can use hashtags to reach a wider audience and connect with potential customers. Overall, Instagram is a powerful tool for marketing that individuals, businesses, brands, and companies can utilise.
Pros of Instagram for social media marketing
It helps raise brand awareness. Since it has more than 800 million users, brands have the potential to reach a wider audience. 
It helps increase customer engagement: Instagram provides a platform for businesses to connect with their customers and make a dialogue.
Raises the sales: Instagram can help showcase products and drive sales upwards.
Raising customer loyalty: Engaged customers are more likely to become loyal customers.
It provides small businesses with a greater reach: Small businesses do not need to create budgets for marketing on Instagram. The platform allows them to reach people at optimised costs.
Cons of Instagram for social media marketing
Standing out amongst the large crowd on Instagram is tough.
Creating content for and managing it on Instagram is time-consuming.
Instagram posts have a short life span.
Tik Tok
TikTok was first released in September 2016, and by May 2018, it gained more than 500 million active users. ByteDance is a Chinese company that owns it and the app Musical.ly. The platform is designed to be a short video hosting app where users can share videos of themselves performing in various ways.
While it is used mostly for entertainment purposes, there are a lot of businesses and brands that have used TikTok for marketing purposes.
It can be tempting to jump on the TikTok bandwagon for most marketers as the app has a large number of active users and is growing fast. However, before social media marketers use TikTok in their marketing tactics, they need to consider some key facts.
TikTok is a heavily visual platform, and it is a challenge to get the message across without any content based on videos. For those who are not comfortable with making videos or lack the resources to do so, then TikTok is not suitable for them.
Advantages of using TikTok for social media marketing
As it is a rapidly growing social media platform, TikTok has a large potential audience which can be reached easily.
It is popular with the young demographic. With the app geared towards millennials and Generation Z, it is a practical way to connect with such demographics.
Videos can be easily shared on various social media platforms, thus extending the content's lifespan.
Videos are short and nice, making them watchable and shareable.
Disadvantages of using TikTok for social media marketing
If done the wrong way, content can be perceived as unprofessional.
The platform is designed for people of all ages. Hence it is not great for marketing products or services to a specific age group/demographic.
Since it is a relatively new platform, there is uncertainty regarding its future use.
The app has been used for cyberbullying and has often shared inappropriate content. Hence marketers should be careful when using it.
Conclusion
Both Instagram and TikTok have their advantages and disadvantages. Which platform is better for businesses to market themselves depends on their specific needs. For example, Instagram is a better platform for businesses desiring a more polished and professional image.
At the same time, TikTok is better for those who wish to reach a much younger audience. Therefore, it is essential to research each platform and decide which is best suited for the specific objectives. This is why creative and exciting content is needed to engage the target audience on whatever platforms marketers choose.
You may also like: Brief guide on using the Right Platforms for Social Media Marketing
Image source: Shutterstock.com