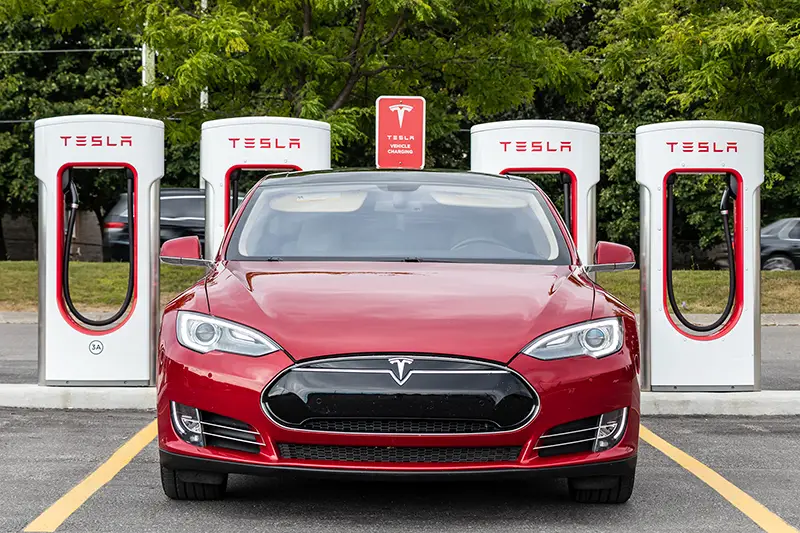 Tesla's Recent Rise Out of Nowhere and How Apt Marketing Will Cement Its Position Further
Musk has again become the world's richest person with a net worth of 229 billion dollars. The soaring shares of Tesla are responsible for this, and there is every reason to believe that this will be higher in the coming days. Tesla sold over 240,000 cars in the last quarter and accounts for 79% of electric cars sold in the US in 2021. So, one can imagine this insane success as certainly translated into big money for the South African-born entrepreneur. 
The constantly soaring share prices of Tesla did come as a surprise as the company's market value has exceeded one trillion dollars. Is it still speculation as told by many critics over the past few years? Not really, but some industry pundits are still wary of the fact that the astronomical rise in the prices may come down sharply. Even the big investors are not buying the shares left and right, but the general public is reaping the benefits as 2021 has proved to be a bountiful year for them. 
The price of Tesla cars is perhaps the only barrier that can make its business prospects curtail to an extent. So, in other words, only Tesla itself can stop the company from growing by leaps and bounds in the future. More on that later as now I will focus on the features of Tesla as why it has been enjoying insane success in the last few years, with 2021 as a dream year for the company and especially the investors. 
Features to Die for 
Several features in a Tesla make it one of its kind. An electric Sedan was unheard of, but every other automaker has now replicated the term. Features like a single touch screen through which you can perform many actions, autopilot mode, supercharging, and key card access make Tesla a luxury car. That is what makes Tesla the go-to car with great features. 
The company can be credited for making a Sedan look cool and resemble more like a sports car. The innovation in design has made sure that Tesla has seen the kind of success that was once associated with high-end sports cars like Ferrari and Lamborghini. And this is only the beginning as the company is expanding worldwide and the future looks rosier than ever. 
It is now for other businesses which must play the catch-up game with Tesla as it is racing ahead. The modern design of the cars with innovative technology and high performance make them the poster boy for clean and green cars, along with style and substance. Electric vehicles will make a grand entry everywhere as this is what the future is promised by governments the world over. Carbon emission is responsible for greenhouse gases, and that is why businesses worldwide are trying desperately to make things work. 
Future for Tesla
The company's charismatic leader is always in the news, with his company SpaceX also making waves. Space X has invested billions of dollars in making space lights and tourism easy for the common person. While the higher ticket price is still a deterrent in making it affordable for everyone, this target can be achieved in the next five to ten years. And the investors are sure that if Elon Musk is saying something with such confidence, there's every reason to believe him. 
Need for Marketing? Yes, There Always is
Some of you may be surprised to hear that because Tesla is synonymous with quality and substance in everybody's mind, and it doesn't need any marketing. But look around, and even the best companies need apt marketing based on extensive research and analysis of the market. Read on as I discuss this in detail.
Some models of Tesla are very expensive, and that's where its rival companies can gain some space in the market. Tesla is aware of this fact, and it may reduce the price once the competition heats up. But for the time being, it is enjoying the limelight as currently; no other electric vehicle is looking to give Tesla any competition. As I have discussed above, Tesla cars are expensive, but the main reason is the battery pack that comes with it adding to the price. 
What Do Tesla's Competitors Need to Move On?
Tesla and other companies are already working on new batteries that can be relatively cheap and compact. This will give Tesla more room for offering other features in its future cars. The need for aggressive marketing by big players like GM, Ford, and Toyota will make life tough for Tesla. But for this, they have to work extremely hard to dethrone it from the top position. After all, it is not easy to make a company go down when it has just about four-fifths of the market share! 
But it is something that is a necessity even for Fortune 500 companies. For example, Unilever and Colgate Palmolive are the market leaders in fast-moving consumer goods (FMCGs), which market new and current products aggressively. 
Similarly, Tesla also has to think about retaining its current customers and getting more based on new marketing strategies. The brand Tesla has been established around the world, and the company can bank on its success. It is easier to market a product that is already popular, and its entry into new markets in many Asian and South American markets will not be that difficult. 
Toyota's name is famous worldwide, and so are Ford and GM, but when it comes to electric luxury cars like Tesla, they have to work as a newbie in the industry. And the road to success can be determined by pricing, one thing Tesla needs to be wary of. Not many people will be willing to buy a 75,000 dollars electric car, which is the price of Tesla's new model S.  
Final Word
The supply and demand gap currently Tesla is facing can deter its eventual success and retaining its number one position. But as all the Tesla cars are operated entirely on batteries, this is one advantage Tesla has over hybrid vehicles. And for a green future, Tesla is the go-to vehicle for everyone. So, if you think that the other big companies can have Tesla dethroned from the top, this will not happen soon.
What are your thoughts about Tesla, and do you own any of its cars or planning to do so? 
Please use the comments section below. 
You may also like: Amazon May Not Need Aggressive Marketing as We Head into the Holiday Season
Image source: Shutterstock.com